Rev. Carlton Veazey president of the Religious Coalition for Reproductive Choice (RCRC), recently sent an e-blast to friends and supporters. It was part of an end-of-the-year fundraising pitch in which he linked to a "vision" for reproductive justice for the Obama era and the new Congress.
I am honored to say that the vision he posted on his organizational web site is an essay "Reproductive Justice and A Comprehensive Social Justice Ethic" that he and Marjorie Signer contributed to Dispatches from the Religious Left: The Future of Faith and Politics in America.
Their chapter, like others in the book, is written from the stand point not only that it is important to know what we are for as well as what we are against; (that is too easy a slogan) but from the standpoint of a clear-eyed understanding of our moment in history and the politics of our time. It is a politics that necessitates and takes into account the Religious Right and the overlapping comprehensive worldviews behind their anti-reproductive justice political agenda.
You can read Veazey's e-blast on the flip and follow the link to his chapter from Dispatches from the Religious Left.
Back in February, there was a fire at a Planned Parenthood clinic in Asheville, North Carolina. Investigators said that there was no sign of arson, but the violent, anti-abortion driven
Army of God
was celebrating anyway.
Army of God spkesman Rev. Don Spitz also wrote that the "Fire at Planned Parenthood abortion mill is deemed not arson, but not everyone is sure." He then posted a video on God Tube (not to be confused with You Tube) where he also raises the question as to whether the cause was other than arson; and wondered whether Planned Parenthood itself might have been responsible.
Earlier this year, antiabortion revolutionary theocrats
celebrated
the tenth anniversary of the crimes of Paul Hill, the ex-Presbyterian Church in America (PCA) minister who, on July 29, 1994 assasinated abortion provider Dr. John Britton and James Barrett one of his escorts, and seriously wounding another, June Barrett, outside a clinic in Pensacola, Florida. Hill was convicted of his crimes and was executed by the State of Florida.
The festivities were called Paul Hill Days. The underground Army of God organization is now promoting a video of the celebration's reenactment of the murders. The following post on the Army of God web site, is apparently written by AOG spokesman Rev. Donald Spitz.
| | |
| --- | --- |
| (2 comments, 790 words in story) | |
We are honored welcome Dr. William F. Harrison, a distinguished physician from Fayetteville, Arkansas as a guest front pager. Dr. Harrison saw first-hand the terrible personal and social consquences of illegal abortions during his days as a medical student and resident prior to Roe vs. Wade. He has since then, continued to live his commitment to provide high quality medical care including abortion care: death threats and violence not withstanding. -- FC
This AP headline appeared in at least a few newspapers the morning after Christmas -- and was given a two sentence recognition on CNN.
Albuquerque authorities investigate fires at abortion clinics
Associated Press - December 25, 2007 8:45 PM ET
For many of us, it brought back memories of events in Pensacola, FL on Christmas Eve, 1984 when 2 abortion clinics and one ObGyn office in that city were firebombed by 2 young men and their girlfriends, who called those bombings "a birthday gift for baby Jesus." I am sure Heysus was grateful for his gift. Just as He must be pleased by GWB's modern day "crusades" against the infidels in Afghanistan and Iraq.
After all, He isn't called "the Prince of Peace" for nothing.
| | |
| --- | --- |
| (1 comment, 654 words in story) | |
I did an expanded version of this at Daily Kos and Blue Mass Group, and decided to import it back to Talk to Action. -- FC
The U.S. Catholic Conference of Bishops is too poor, according to The Boston Globe, to send to its local parishes, its traditional instructional mailing on how to approach politics and public policy. The Globe did not explain why the Bishops are broke and buried the point in the last paragraph of the story -- but we can guess that it probably has something to do with the massive payouts the church has made to settle lawsuits related to the priest pedophilia scandal.
Traditionally, the document has been mailed to all parishes in the United States; this year, to save money, the cash-strapped bishops' conference will e-mail the document to parishes and post it on a website.
However, the Globe headlined the story, O'Malley draws line with Democrats: Backing abortion rights candidates 'borders on scandal'.
| | |
| --- | --- |
| (9 comments, 1649 words in story) | |
"Forget SICKO," writes Time OUT NY.
Lake of Fire
, Tony Kaye's megadocumentary on the politics of abortion is "sure to raise a conversational ruckus."
If the film is as big or bigger than SICKO it will certainly transform the discussion of abortion in America.
It may do so anyway. Or not. We'll we'll soon see.
The long anticipated film premeirs at the Film Forum in New York on October 3rd for an exclusive run until it opens in Los Angeles on October 12th, and then throughout the U.S. in October and November.
| | |
| --- | --- |
| (5 comments, 1387 words in story) | |
Guest front pager Ann Rose is, among other things, a partner in the National Women's Health Organization, a group of 5 abortion and family planning clinics in the Eastern and Southern United States. She is also the co-founder of Hot Flash Report. -- FC
Convicted anti-abortion terrorists Don Benny Anderson, and brothers Matthew Moore and Wayne Moore, were released from jail and into a halfway house yesterday, September 11, 2007.
Don Benny Anderson was convicted in 1982 of kidnapping the owner of an abortion clinic and his wife in Illinois. The doctor was forced at gunpoint to make an audio recording urging then President Reagan to oppose abortion, even though Reagan already did. After 8 days in fearful captivity, the couple were released unharmed, but have remained relatively low profile since then. Anderson was released yesterday from Federal Prison into a halfway house near the clinic after spending 24 of his 30 year sentence in jail. The infamous Army of God claimed responsibility for the kidnapping.
While the media is obsessed with foreign terrorists and the Petreaus report and the fear of Iraq, Iran, AlQuida, Osama Bin Laden, and other boogey-men, these three bonafide convicted terrorists will be walking the streets. But wait, these dudes are "White Christians", so never mind. The chilling details of their crimes are below the fold.
| | |
| --- | --- |
| (4 comments, 876 words in story) | |
DFLA's "Trojan Donkey" effort,
to advance the Christian right's reproductive rights agenda within the Democratic Party
seems to be well en route to success, judging by this latest abdication, by House Democrats, of responsibility for the health of young Americans. As James Waggoner, President of
Advocates For Youth
writes at
RH Reality Check
:
Today, the House Democrats will waltz into the mark-up of the Labor HHS Subcommittee and proudly present a bill that puts their stamp of approval on domestic abstinence-only-until-marriage programs--an ideological boondoggle that threatens the health and well-being of America's youth.
The most appalling aspect of this sell-out is that that the Democrats will not only fully fund the worst of the failed abstinence-only-until-marriage programs--they'll give them a $27 million increase--the first in three years!.... [note: for more details, see this SIECUS press release]
The "Community Based Abstinence Education" program in question was initiated, under President Clinton, as a bipartisan effort although, in reality, most of the federal money dispersed under the program, now proven ineffective, actually funds activists on the Christian right. I have to wonder about who was advising the Democratic Party on this, but in light of what certain campaign consultants favored by some Democratic Party insiders have recently stated, the HHS Subcommittee's behavior seems less suprising. On November 13, 2006 at a Pew Forum on Religion and Public Life roundtable event, co-founder of the hot new political consultancy "Common Good Strategies" Eric Sapp declared that "I'm pretty sure the pro-life Democrat package also had significant funding for abstinence [education] - which we all know is the most effective way to reduce unwanted pregnancies."
| | |
| --- | --- |
| (30 comments, 655 words in story) | |
Our Theocrat of the Week, Joseph Scheilder, head of the Chicago-based Pro-Life Action Network (PLAN) won on a technicality. But oh, what a technicality it was!
But that is not the reason he is our Theocrat of the Week.
| | |
| --- | --- |
| (2 comments, 1258 words in story) | |
We are very pleased to welcome Rev. Rebecca Turner, the executive director of the Missouri Religious Coalition for Reproductive Choice, as a guest front pager. She will appear on Anderson Cooper 360° on CNN on Monday, April 9, at 11:00pm EDT. (the show runs from 10-12) They will discuss what it means to be a Christian in matters of science and sexuality. They will also address the religious right's pseudoscience of post "post-abortion syndrome." The religious right does not own religious or even Christian perspectives on these things, as the RCRC demonstrates every day. -- FC
In the days immediately following an abortion, a woman may experience dramatic shifts in her emotions. She may feel relief, joy, sadness, shame, freedom, and fear all at once or within a short time span. She may be quite confused by the conflicting emotions. Some of this can be attributed to pregnancy hormones, but she may interpret it as regret or even as God trying to tell her something. It is very important that a woman have trusted people to whom she can turn during these days.
| | |
| --- | --- |
| (10 comments, 1154 words in story) | |
"Note the irrationality of the left's rhetoric," wrote Janice Shaw Crouse, Ph.D, a senior fellow at the Beverly LaHaye Institute, the think tank for Concerned Women for America, in a recent column on the rightist
Townhall.com
. What caught Crouse's ire was a report published late last year by Pam Chamberlain of
Political Research Associates
, on the Christian Right's anti-abortion, anti-contraception campaign at the UN.
Chamberlain refers to the left as "human rights activists" (as though their radical agenda is based on human rights; their mantra is that "women's rights are human rights"). She assumes that international meetings are an exclusive club for elite leftists and that those "bizarre" conservatives -- the people that the Washington Post labeled the uneducated, easily-led religious right -- are crashing the party.
Of course, Chamberlain and PRA do not view international meetings as exclusive or elite; nor do they agree with the Post's long ago, one-time mischaracterization of the members of the Christian right. Crouse's version of rationality does not seem to include the necessity of getting facts right. The word "bizarre" is used in reference to conservative beliefs or actions nowhere in Chamberlain's report.
Still, there is much there for Crouse to be upset about -- since the report nails what she and her cronies are up to in seeking to disrupt the formation of good and necessary international consensus on a host of important matters. Crouse's response? Blow smoke and change the subject.

| | |
| --- | --- |
| (2 comments, 1591 words in story) | |
Longtime antiabortion activist Steve Ertelt, editor of
Life News
, is
worried
about the forthcoming release of Tony Kaye's documentary film
Lake of Fire
. Due for release in October following a series of appearances at film fests,
Lake of Fire
is a 152 minute documentary on the politics of abortion in the United States. The apparent source of Ertelt's concern is that the film features a side of the antiabortion movement he would rather us not see: religiously inspired domestic terrorism.
| | |
| --- | --- |
| (6 comments, 933 words in story) | |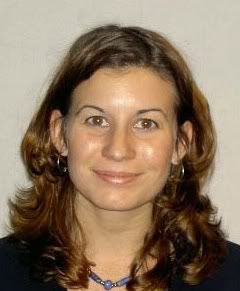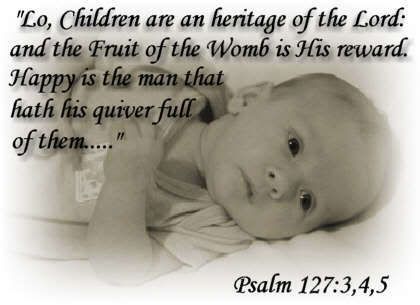 In November, I published
a story in The Nation
about a Christian pro-natalist movement called Quiverfull that, until recently, was little known outside of either fundamentalist or reproductive rights circles, or among progressive watchdog groups and websites such as this one. (Talk 2 Action's
DogEmperor
and
Carlos
explored the subject in these pages on several occasions.) The Quiverfull families I profiled had between four and fourteen children - the result of their belief that contraception is a form of abortion and that all family planning decisions should be left to Providence. But as a movement, Quiverfull has a scope far broader than individual beliefs.
Its word-of-mouth growth can be traced back to conservative Protestant critiques of contraception--adherents consider all birth control, even natural family planning (the rhythm method), to be the province of prostitutes--and the growing belief among evangelicals that the decision of mainstream Protestant churches in the 1950s to approve contraception for married couples led directly to the sexual revolution and then Roe v. Wade.
The authors of the founding texts of the movement believed that turning the tide back on the feminist and sexual revolutions would have to start with something more basic than abortion: with the notion of family planning itself.
| | |
| --- | --- |
| (199 comments, 1264 words in story) | |
As University Of Florida historian Vassiliki Betty Smocovitis
writes
,
"By the 1920's, Soviet scientists had gained international recognition for their pioneering work in many fields of biology"
. Then came the disaster of Lynsenkoism:
"A persecution of genetics and geneticists began in the early 1930's. It was fueled by the rhetoric of Trofim Lysenko (1898-1976), an agronomist with little education and no scientific training, but with grand ambitions for Soviet agriculture based on his mistaken belief in a Lamarckian mechanism of inheritance and organic change.... The Soviet policy against genetics and evolution had disastrous consequences for the Soviet people."
Contemporary Christian right ideologically driven initiatives such federally funded "Abstinence Only Until Marriage" programs ( slated for $240+ million in funding for domestic US abstinence programs in 2007 ) bear considerable resemblance to Stalin era initiatives arising from the now discredited school of Lysenkoism that was endorsed by the Soviet state for decades and led to both a recently uncovered, freakish Soviet breeding effort to cross humans with apes (more on this in full story) and also to famine and starvation. Even as billions of federal dollars have been slated for the effort, evidence on the widespread failure of "Abstinence-Only Until Marriage" programs is just beginning to emerge, and a new study calls into question the utility of preaching abstinence ( let alone "abstinence-only") education. Both domestically within the US and also internationally, the results of the push for "abstinence-only" look similarly dubious. Purported scientific theories based in ideology - Soviet ideology or Biblical Fundamentalism - can only amount to pseudoscience, and methods derived from such pseudoscience will almost inevitably fail. Bush Administration appointee Eric Keroack, tapped to head the Health and Human Services Office Of Family Planning, follows in Lysenkoism's dubious footsteps.
In the mid-1920's, the culture wars were dominated - as they are today with "intelligent design" - by the debate between creationism and evolutionary thinking. In 1925, John T. Scopes had been found guilty of teaching that mankind arose from something other than divine creation. But the United States was not the only country passionate about the issue. The young Soviet Union, in its effort to stamp out religion, was determined to prove that men were descended from apes. In 1926, a Soviet scientist named Ilya Ivanov decided the most compelling way to do this would be to breed a humanzee: a human-chimpanzee hybrid. [NYT, "Kissing Cousins", Dec. 12th, 2005]
| | |
| --- | --- |
| (8 comments, 1635 words in story) | |
The abortion bans recently enacted in
South Dakota
and
Louisiana
seem to have taken a lot of people by surprise. A bill emerges suddenly from some statehouse packed with ornery right-wingers, some mediocre governor signs it, and progressives spend the morning after wondering what the hell happened, or simply dismiss the state as a distant redoubt of fundamentalism. Analysis of the long-term strategy that made it possible for such draconian bills to become law is hard to come by. And without an understanding of the origins and history of this kind of legislation, it is difficult to map out a way to stifle it. Meanwhile, more and more states seem poised to pass bans of their own.
| | |
| --- | --- |
| (6 comments, 1015 words in story) | |