The Episcopal Church is getting tough with an openly schismatic bishop who has been one of the Akinola Anglicans cheered and supported by the neoconservative
Institute on Religion and Democracy
. Similarly, local breakaway parishes are discovering that they can leave the church, but they can't take it with them. (For those who are not familiar, Nigerian Anglican Archbishop Peter Akinola is a rightwing,
vehemently antigay
prelate with whom a number of renegade American Episcopal churches are affiliating.)
The Presiding Bishop of the Episcopal Church, Katharine Jefferts Schori warned Pittsburgh Bishop Robert W. Duncan Jr. that he would face civil suits and possible expulsion as bishop if a proposed resolution enabling the diocese to leave the denomination passed during a diocesan convention the other day. But he and the Anglican confederates, voted to secede anyway:
| | |
| --- | --- |
| (2 comments, 2276 words in story) | |
In April of 2007, a number of pastors from across the United Church of Christ were calling me asking me why the Institute on Religion and Democracy had sent them a copy of Ephraim Karsh's book Islamic Imperialism. Within a week, I learned that not only had UCC pastors received a free copy of this book as a gift from the IRD, so also had Lutheran, United Methodist, Presbyterian, and Episcopal clergy. UMNexus is now
reporting
that the IRD mailed this book to 100,000 clergy across the US, at a reported cost of over $1.5 million.
At the time, my initial response was one of curiosity, although I did tell those who called that the IRD did nothing unless it had the potential to divide congregations, and congregations from their denominational leaders. I said we would need a little more time to try and discern what was up. It was my colleague on staff, and co-author Rev. Sheldon Culver who pointed out that this would soon become the new wedge issue.
Please read on.
| | |
| --- | --- |
| (7 comments, 1262 words in story) | |
We
reported
a few weeks ago on this site that the New York Annual Conference of the United Methodist church passed a resolution condemning the work of the Institute on Religion and Democracy.
Now the IRD's own website is reporting that the Desert Southwest Conference of the United Methodist church has done the same. In what consumes the better part of six pages, the resolution (PDF) passed at the Annual Conference in the second week of June.
The resolution recounts a litany of open attacks by the IRD leveled against the United Methodist Church, including the IRD's Mark Tooley calling Methodist Bishops "Flower children and chronic demonstrators who never grew up;" another claim that "one of the strongest regiments of the godless army (the `secular left') is America's maintstream protestant leaders;" and "irreconcilable differences on essentials are dividing culture-conforming liberals... from faithful United Methodists."

Thanks
to Rebecca Sharpe of the the ever-nefarious neonconservative Institute on Religion and Democracy for reminding me about a post I did late last year that was overdue for an update.

The war of attrition being waged against the mainline protestant churches by the religious right and allied agencies has been going on for a generation. Many readers, however, may be new to the subject and be wondering what all the fuss is about. Here is a recap of the basic story, and some resources for further research.
| | |
| --- | --- |
| (4 comments, 1984 words in story) | |
I just learned that earlier this summer, an annual conference of the United Methodist Church in New York, overwhelmingly passed a resolution that calls on the nefarious neoconservative agency, the Washington, DC-based Institute on Religion and Democracy to cease and desist it's "deceptive and divisive tactics"; that Methodist affiliates of IRD decouple; that Methodists not support IRD in any way; and that IRD itself "disband" its Methodist program.
This is a dramatic and important step for the mainline churches, which have generally been loath to acknowledge the externally financed and directed attacks on their communions, and to address the complicity of some of their members.
| | |
| --- | --- |
| (2 comments, 694 words in story) | |
It was just a matter of time before the professional slimers at the neoconservative
Institute on Religion and Democracy
would squeeze out some propaganda products in response to
Steeplejacking: How the Christian Right Hijacks Mainstream Religion
by my blogger colleague John Dorhauer and Sheldon Culver -- and that these would be cheered, parroted or uncritically reproduced in some sectors. I recently
reported
how a piece written by IRD consultant Rebekah Sharpe, engaged in the writer's equivalent of photoshopping to make it appear that I said things that I did not. Most recently we have seen IRD web editor Steve Rempe slime John Dorhauer by calling him "
insane
"; and we have seen James Hutchins of the crank web site, "UCC Truths", joyously join in the sliming.
What will they think of next? I guess we will find out. But while we wait, I want to wipe the slime off of a few details, partly to correct the record, and partly to illuminate the IRD method of making stuff up to fit whatever story they are trying to tell.
| | |
| --- | --- |
| (2 comments, 1167 words in story) | |
It was only a matter of time before Jim Tonkowich arrived in the winner's circle as Our Theocrat of the Week. As the president of the cleverly named Institute on Religion and Democracy, he has waged theocratic initiatives under cover of "democracy" since becoming IRD president in 2006. Tonkowich's squad of PR and political operatives seek to assist disgruntled factions in the mainline Protestant churches to be more effective in waging overt and covert theocratic warfare. All this and more might merit recognition -- but that is not why Our Distinguished Panel of Judges selected Tonkowich.
| | |
| --- | --- |
| (1 comment, 958 words in story) | |
George Bush's nominee for Surgeon General is already drawing a lot of
heat
for among other things, his
crack-pot anti-gay views
. Less likely to be widely reported is Dr. James Holsinger's longtime involvement in and leadership of the Confessing Movement in the United Methodist Church. The Confessing Movement is a rightwing "renewal group" affiliated with the Washington, DC-based
Institute on Religion and Democracy
, IRD.
(The nomination of the divisive Dr. Holsinger is a good moment to recall that Talk to Action's Steven D. Martin has a new documentary film out: Renewal or Ruin: The Institute on Religion and Democracy's Attack on the United Methodist Church.)
But as the crackpottery of Holsinger gains national attention, it will be worth considering that he also epitomizes the leadership of the IRD affiliates in the UMC and their effort to drive wedges in the nation's second largest protestant denomination.

| | |
| --- | --- |
| (3 comments, 476 words in story) | |
The story of John Dorhauer's new
book
, coauthored with his UCC colleague Sheldon Culver, began with
Talk to Action
. I think that is one of the main reasons why I was asked to contribute an introduction -- which I am posting here in its (barring any last minute edits) entirety. As part of the launch, the publisher is hosting a panel discussion in New York City on June 6th featuring John and me, as well as authors Michelle Goldberg and Chris Hedges. (Details on the flip.)
In 2005, a few colleagues and I decided to create an international, interactive blog to counter the religious right -- one of the most successful and powerful political and social movements in American history. One of my top priorities in picking featured writers was to find someone who could write knowledgeably and authoritatively about the attacks on the mainline churches by the Institute on Religion and Democracy, its satellite groups and those informed and influenced by their activities. The IRD's operation on behalf of the financiers of neoconservatism and the religious right is an historic and catalytic force reshaping religion in America and in the world. There needed to be a place where people could come to find resources and compare notes -- and I wanted the blog we were creating to be that place.

My search led me to John Dorhauer. We talked, and in the course of our conversation, I said that I thought that war had been declared on the mainline churches, a war of attrition, being played out in thousands of churches across the country, but that the churches aren't acting like they are even aware of it. "If there is a war, and one side doesn't know it..." John finished my sentence: "You lose."
| | |
| --- | --- |
| (13 comments, 1021 words in story) | |
One of the strategies used by attack agents, spin doctors, and manipulators of reality is to take your organization's weaknesses and project them onto those who dare to use them against you.
This is irony at its most deleterious - accusing your accuser of those things, which, if brought into the light of day, would bring discredit and ruin upon your own organization.

| | |
| --- | --- |
| (6 comments, 996 words in story) | |
Consider the positions of the Institute On Religion and Democracy Concerning :
Global Warming and the Environment
,
Same Sex Marriage
,
the Middle East
,
War and Peace
,
reproductive rights
. And, consider how much the IRD's voice gets
projected in mainstream media
. Now, consider these groups whose interests the IRD attacks:
Environmental
Groups,
Women's Rights
Groups,
Reproductive Rights
Groups,
Peace Groups
,
LGBT Rights
Groups ; The interests of
all five
of those political blocs are being effectively attacked by a single Washington DC agency and yet
there never has either a public or a private
( to the best of my knowledge )
conversation among representatives of those groups, and Mainline Protestant and progressive Catholic groups, about how to work together
, to oppose the effort of the IRD and its allies, and to advance common goals. Am I wrong on that ? I hope I am and fear I'm not.
| | |
| --- | --- |
| (1 comment, 2429 words in story) | |
You wouldn't know it to read the mainstream media, (or to listen to those who wring their hands over the alleged efforts by as yet unnamed secularists to drive also unnamed people of faith from public life) that the rightist Institute on Religion and Democracy (IRD), the inside the beltway, neoconservative agency has waged a war of attrition against the historic mainline protestant churches in the U.S. You wouldn't know about the ways the agency and its satellite groups have spent millions of dollars to destablize and even dismember these churches like they were a third world country whose government was disliked by the United States. You wouldn't know that the group has been bankrolled by the leading strategic funders of the conservative movement and the religious right such as Richard Mellon Scaife and Howard Ahmanson, and cheer-led by
The Washington Times
newspaper, which is owned, controlled and bankrolled by the Unification Church of Rev. Sun Myung Moon.
So when there is news about the IRD, the slant on the story can be most peculiar. Today was no exception.
| | |
| --- | --- |
| (8 comments, 1191 words in story) | |
Yesterday, seven Virginia Episcopal churches including two of the largest and wealthiest in the American Episcopal Communion voted to break away and, as a
New York Times story
written prior to the vote put it,
"report to the powerful archbishop of Nigeria, Peter Akinola, an outspoken opponent of homosexuality who supports legislation in his country that would make it illegal for gay men and lesbians to form organizations, read gay literature or eat together in a restaurant."
Jim Naughton, former Washington Post and NYT reporter and author of a study on how
covert right wing agencies
are undermining the Episcopal Church, noted
"this no longer seems to be a debate about the proper role of gay and lesbians Christians in the Church, but about the moral legitimacy of rolling back human rights for minorities"
; in fact, the Virginia Episcopal Churches had voted to put themselves under an Archbishop, Peter Akinola, who supports Nigerian anti-gay legislation even more extreme than the pre-WW2 anti-gay laws of Hitler's Nazi Party, including the notorious 1935 revisions to
Paragraph 175
, that preceded the
Gay Holocaust
( see
Nazi Persecution Of Homosexuals 1933 To 1945
from the US Holocaust Museum, and the extensive
Wikipedia entry
on the subject. )
| | |
| --- | --- |
| (9 comments, 1755 words in story) | |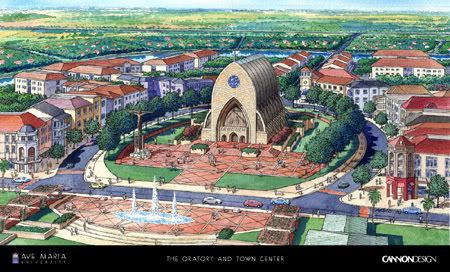 (The Catholic Right: Twelfth in a Series)
Thomas Monaghan wants to transform our society. Part of how he is going about it, as I reported in the last installment of this series that, the Dominos Pizza King is using his vast wealth to try to transform the basis of American Jurisprudence from the principles of the Enlightenment to one based upon an ultra-Orthodox Catholic vision of natural law principles.

| | |
| --- | --- |
| (65 comments, 2579 words in story) | |
On June 6, 1970 the Society for a Christian Commonwealth, which published Triumph, and the "Sons of Thunder" under the leadership of (Frederick "Fritz") Wilhelmsen and (L . Brent) Bozell, conducted "the Action for Life," which was probably the first anti-abortion demonstration in the United States. Fritz, students from the University of Dallas, and others appeared on the scene dressed like Spanish Carlists, or requetes, with red berets, khaki shirts with Sacred Heart patches, and rosaries around their necks. Wilhelmsen, brandishing a twelve-inch crucifix, read from Matthew 25 and the Book of Revelation, warning America that it must someday face God and receive judgment for the killing of its children.

Donald J. D'Elia, Citizen of Rome
| | |
| --- | --- |
| (16 comments, 2409 words in story) | |