Michael Peroutka, the presidential candidate of the Constitution Party in 2004 and co-founder of the theocratic Institute on the Constitution, made news recently when he flipped his party to run for office in Maryland as a Republican. Less well known in the political community is his
donation
of a dinosaur skeleton to the creationist museum in Kentucky.
Peroutka's family foundation -- the Elizabeth Streb Peroutka Foundation (named in honor of his mother) -- purchased an allosaurus skeleton for $200,000 in 2004 and spent a decade carefully restoring it. Creation Museum proprietor Ken Ham seems to think that the acquisition of the dinosaur fossil lends his endeavor credibility.

With a column vigorously supporting Vladimir Putin's anti-gay crusade in Russia, Evangelist Franklin Graham finds himself edging closer to inheriting the mantle of Fred Phelps, rather than that of his father, Billy Graham.
In the column, titled "Putin's Olympic Controversy," Graham not only declares his support Putin's treatment of gays in Russia, he also maintains that the Russian leader is handling gay issues better than President Barack Obama.
| | |
| --- | --- |
| (3 comments, 886 words in story) | |
"Many of you may be thinking that I have lost my mind," Republican Del. Don Dwyer
wrote
in a March 2013 email and
Facebook
post to his GOP colleagues in the Maryland General Assembly. Dwyer's mind-losing idea was to switch parties in order to drag the Democratic Party to the right (indeed, the Neo-Confederate, theocratic right) in the 2014 primaries.
"If the gun community alone follows me in this strategic plan, we will have a devastating effect on the next statewide election," he surmised. He posted a comment on a Maryland gun owners' forum, stating, "Friends, I am considering taking 'Operation DINO' statewide. DINO stands for Democrat In Name Only." He then spearheaded a Free State DINOS website, which urges Republicans to reregister as Democrats, and sells mugs and T-shirts of dinosaurs emblazoned with the Maryland flag.
| | |
| --- | --- |
| (2 comments, 1379 words in story) | |

Reports out of Topeka, Kansas, has it that the Rev. Fred Waldron Phelps Sr., is in hospice care near death in a Kansas hospital. I first encountered the Rev. Phelps when I was visiting friends in Kansas in the early 1990s and found out that an old friend, who had died of AIDS in California, was being brought home to Kansas for burial. The family was so concerned that the Phelps Family would find out about her death and picket the funeral that they decided not to publicize details about where and when she would be buried. At the time, Phelps, relatively unknown nationally, was clearly having a huge impact locally.
| | |
| --- | --- |
| (3 comments, 783 words in story) | |

A Duke University freshman best known by her stage name Belle Knox has been much in the news. She was even
interviewed
by Piers Morgan on
CNN
. She has said that she decided that working as a porn star was a better way to cover college costs than working as a waitress. She dreams of becoming a civil and human rights lawyer and an advocate for the rights of sex workers. Her story became fodder for celebrity gossip, opinion journalists -- and a few thoughtful commentators -- after she was outed by a fellow student. Since the outing changed her life, Belle Knox has been aggressively harassed online and in person and threatened with violence, and even death. She is now in her second semester at Duke.
But facts often fall before the compelling evidence of faith in one's own knee-jerk opinions. Conservative columnist Charlotte Allen, for example, thinks Belle Knox may not be "a troubled young woman" so much as an opportunist -- and that the first term freshman's women's studies major may be to blame. Catholic Right leader Austin Ruse also blamed women's studies and told a national radio audience that "the hard left, human-hating people that run modern universities" should "all be taken out and shot."
And that is where our story begins.
| | |
| --- | --- |
| (5 comments, 759 words in story) | |
One thing regional Baptist GOP candidates share in common is a deep affection for gun rights. The endorsements of pro-gun positions takes precedence over the promotion of public education, economic concerns and even social issues. Second Amendment concerns trumps First Amendment issues. The irony of such is that Baptist have a rich heritage in support of the First Amendment, even as a doctrinal statement of faith.
| | |
| --- | --- |
| (1 comment, 1128 words in story) | |

Who would have imagined that in 2014, Noah, yes the Noah of the Biblical story of Noah and his Ark, would be garnering so many headlines. A plan to build a Noah's Ark theme park in the hills of Kentucky is once again under serious consideration. Conservative Christian lawmakers in Texas have apparently fallen for a Ponzi-like scheme launched by a fellow who claimed to have discovered remnants of Noah's Ark near Mount Ararat in Turkey. And, hold on to your life rafts kids; in the coming weeks, two new films based on the story of Noah will be released.
| | |
| --- | --- |
| (1 comment, 1084 words in story) | |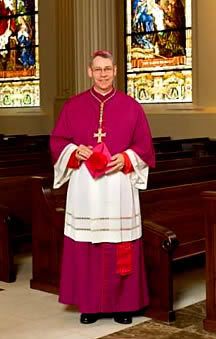 Bishop Robert Finn of the Diocese of Kansas City-St. Joseph, Missouri has so far survived
calls
for his resignation or removal by Pope Francis. Finn is a convict who not only failed to report suspected child abuse by a parish priest under his charge: He has become the symbol of ongoing institutional intransigence in addressing the problem of child sex abuse in the Church.
Many Catholics in Finn's diocese -- including priests and nuns -- have had more than enough of him. As the National Catholic Reporter recently reported they have formally appealed to the Vatican "to conduct a canonical review of Bishop Robert Finn say the church's lack of response to his misdemeanor conviction has caused further spiritual harm to the diocese."

| | |
| --- | --- |
| (1 comment, 809 words in story) | |

Michael Peroutka's introduction at the 2012 League of the South conference was given a hearty cheer by the audience. The loudest applause came when he was described as "honored" by his inclusion as a "hater" in the Southern Poverty Law Center's Hatewatch, along with his pastor, League of the South Chaplain David Whitney. (Video after jump.) Peroutka and Whitney are running for office in Anne Arundel County Maryland, one as a Republican and one as a Democrat, as revealed by Frederick Clarkson in articles at
Political Research Associates
and at
Talk2action
. Talk2action contributor Jonathan Hutson tweeted links to the articles and a reference to SPLC's mapping of 15 hate groups in Maryland, including the League of the South. In response he received tweets, also directed to the SPLC, from a member of the Ohio Sons of Confederate Veterans (SCV). One read "Kill the Jews" and another called for the SPLC to "return to their Israeli homes."
| | |
| --- | --- |
| (4 comments, 774 words in story) | |

As of March 3, the Rapture Index ("The prophetic speedometer of end-time activity") stood at 188, tying the record high recorded on February 18, 2013. According to raptureready.com, when the Index hits above 160, it's time to "Fasten your seat belts."
"Wherever we Americans look, the threat of apocalypse stares back at us," Ira Chernus, Professor of Religious Studies at the University of Colorado at Boulder and author of Apocalypse Management: Eisenhower and the Discourse of National Insecurity, recently wrote at tomdispatch.com. "Nuclear extermination and environmental extinction" are grave threats, but they are "crowded out ... by a host of new perils also labeled `apocalyptic': mounting federal debt, the government's plan to take away our guns, corporate control of the Internet, the Comcast-Time Warner mergerocalypse, Beijing's pollution airpocalypse, the American snowpocalypse, not to speak of earthquakes and plagues."
While off the charts apocalyptic scenarios abound and may smell of gloom and doom, they are a Godsend for Christian filmmaker Timothy Chey, making it the perfect time to publicize his recent film, "Final: The Rapture."


I recently published a
story
about a neo-Confederate theocrat in Democrat's clothing running for office in Anne Arundel County, Maryland. He is also running in the June 24th primary for the county Democratic Party Central Committee. In my story, I detailed how Pastor David Whitney is a dyed in the wool theocrat who has a history with the theocratic Constitution Party and with its 2004 presidential candidate, Michael Peroutka. Peroutka and Whitney are running as an odd couple ticket for the District 5 seat on the County Council. Whitney is running for the Democratic nomination, and Peroutka is running for the GOP nomination. (Peroutka is also running for the GOP County Central Committee.)
But in a blog post based on his sermon at Cornerstone Evangelical Free Church, in Pasadena, MD on Sunday he denounced, but didn't deny my story. Let's examine what he said.
| | |
| --- | --- |
| (2 comments, 1385 words in story) | |
| | |
| --- | --- |
| (1 comment, 541 words in story) | |

This is crossposted from the Eyes Right blog at Political Research Associates. Readers will also want to see the article by Adele Stan at RH Reality Check which highlighted the views of Pastor David Whitney regarding the "justifiable homicide" of abortion providers. -- FC
There was a quietly dramatic moment on February 24th in Glen Burnie, Maryland. Two former leaders of the theocratic Constitution Party (CP) declared their intention to run in the June 24th primary election--as a Democrat and a Republican. The pair are running, respectively, for seats on the Democratic and Republican Party county central committees, as well as for the Anne Arundel County Council. (The county is part of the greater Washington, DC and Baltimore metropolitan area.)
While changing political parties is not an uncommon thing in today's political world, what makes the actions of these men extraordinary and of national significance is who they are, their obvious coordination, and their personal histories and political vision.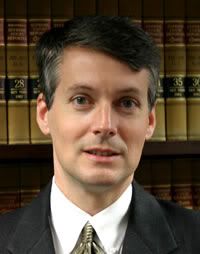 You might have read over the weekend about a law passed by the Arizona legislature that would allow the owners of stores and secular businesses to refuse to serve certain customers if they deem that doing so would offend their religious beliefs.
The measure, SB 1062, is getting quite a lot of attention. All eyes are on Gov. Jan Brewer, who hasn't yet said if she'll sign the bill into law. Brewer has indicated that she'll act this week.
| | |
| --- | --- |
| (2 comments, 781 words in story) | |

"I've seen most of the films about Jesus produced in the past 50 years, and "Son of God" is the best. -- Pastor Rick Warren
Ten years ago, Mel Gibson's "The Passion of the Christ" brought in $600 million at the box office. This week, "Son of God," another Christ-centered film, is coming to a Cineplex near you.
It may not garner the massive box office receipts of Gibson's "The Passion," but several high profile evangelical pastors and Catholic Church officials are doing their darnedest to see that "Son of God" becomes the next super-successful Christian flick.
Finely tuned advance work is key to drumming up buzz, both for a film's premiere and its opening weekend, as that first weekend often determines a film's box-office success or failure.