It is no small thing that Sally Quinn, doyenne of religion at
The Washington Post
, seems to have turned around on the problem of dominionism.
In a recent column at The Washington Post, where she is the founder and co-editor of On Faith online, Quinn wrote about the serious problems of divisions in the military, pointing in particular to rape and proselytization. In the case of the latter, she highlights the problem of "dominionism." If this signals a trend, it is a sea change at the paper, whose featured religion writer Lisa Miller was a noted contributor to the literature of pooh poohery about both the New Apostolic Reformation and dominionism.
"'Dominionism'", Miller wrote at the time, "is the paranoid mot du jour."
It is good to see these issues getting fresh traction Inside the Beltway. Let the debate that Miller et al sought to squelch -- begin now in earnest. The constellation of issues related to religion in the military has long been reported and discussed on this site. Noted blogger Ken Bernstein at Daily Kos has taken the conversation forward. I hope others will as well


The
Chalcedon Foundation
in Valecito, California was founded by R.J Rushdoony in 1965 and continues to this day as a think tank devoted to the development of a school of evangelical Christian thought called
Christian Reconstructionism
. It is part of a broader modern theocratic movement that many writers and scholars refer to as dominionism, after the notion that a goal of many conservative Christians is to "take dominion" over all aspects of society.
The Chalcedon Foundation conveniently provides its own explanation of the notion of Christian Dominion on its web site. This is significant in part because in a media flap a few years ago some journalists and pundits engaged in a round of smears, denials and distortions in response to reporting on the contemporary politics of dominionism in the Republican Party. Some professed ignorance, and claimed that dominionism was insignificant if it existed at all. Some questioned the motives of those of us who have written about these things. (Some of us formally responded to the more egregious smears.)
| | |
| --- | --- |
| (24 comments, 815 words in story) | |

Much media coverage of the worldview and motivation of the suspects in the Boston bombing case--one now dead--was sensational and provocative. Very little of it, however, relied on experts who use contemporary--rather than outdated and discredited social science. Discussions of the possible role of religion were often stilted or stifled. Contemporary sociological theory contends that:
Most people who join social movements, political movements, or religious movements are not mentally ill or stupid. They have adopted an ideology and constructed an identity that in their view justifies their actions--whether these actions are deemed constructive or destructive by society.
The vast majority of movement activists never engage in violence.
There is no correlation linking religious piety with violence.
The radicalization process itself does not cause violence.
Dissent, movement activism, and non-violent civil disobedience are part of the democratic process in civil society.
So we asked a variety of respected academics, researchers, and analysts of movements and political violence to craft an answer to this question:
"As a person with expertise, what would you tell a reporter who wanted to know what she or he needs to know to craft a better, more informed story about the Boston bombings as details emerge?
Below the fold is a collection of their responses along with additional resources.
| | |
| --- | --- |
| (1 comment, 2495 words in story) | |

Following the death of Howard Phillips on April 20, the
New York Times
described Phillips as a "pillar of conservative activism," but with no mention of his role in the Religious Right or the Christian Reconstructionist base of the political party Phillips founded. The Constitution Party, previously the U.S. Taxpayers Party, is described in the
New York Times
as "based on the founding documents of the nation and the original intent of the founding fathers" with no reference to the party's mission "to restore American jurisprudence to its Biblical foundations."
It's impossible to describe the significance of Howard Phillips' career without mentioning religion, but mainstream press tried. Like former Rep. Ron Paul, with whom he worked closely for many years, Phillips was at the nexus of the free market gospel and authoritarian Christianity, using biblical inerrancy as the justification for both social and economic policy. The redefining of libertarianism and "religious liberty" as part of a theocratic agenda, is a driving force behind the radicalization of today's political Right and its "Constitutional Conservatism."
| | |
| --- | --- |
| (3 comments, 1276 words in story) | |

A week before the bombing of the Boston Marathon I was in Colorado explaining how demagogues can use skillful rhetoric to construct a framework that justifies apocalyptic aggression in the name of a higher purpose. Those who join in such a violent campaign to purify the land by targeting the scapegoated enemies are heroes in this storyline. That is what scholars Hannah Arendt and Gordon W. Allport spent decades explaining about the Nazi genocide in chilling detail.
That was my topic which I summarized in less than ten minutes in the video here.
| | |
| --- | --- |
| (2 comments, 793 words in story) | |

The corporate media is locked in a battle between two offensive frames for explaining the Boston Marathon Bombings, both of which treat religion like pathology.
Right-wing frame: Blame Islam, the religion of violence, it's all about a religion of uncivilized tribalists, unleash the FBI, round up all the teenage Muslims in the United States. Pay no attention to all the liberals mewing about civil liberties. Our religion is good; theirs is bad.
Liberal/Centrist Frame: It's not Islam, it is teenage angst, and it's all psychological alienation. Send all the teenagers in the United States to counseling sessions so they join the Peace Corps or the military instead of Jihad or Occupy Wall Street. Religion is a crutch for the damaged.

| | |
| --- | --- |
| (7 comments, 695 words in story) | |

While Jay-Z & Beyonce's recent trip to Cuba to celebrate the couple's fifth anniversary stirred up significant controversy, a new song by a Christian rapper, relatively unknown to the general public, is ruffling feathers in the conservative Christian evangelical community, especially amongst a gaggle of religious gurus known as "Prosperity Preachers."
Christian rapper Shai Linne, according to Charisma News, "recently released a song [which peaked at #7 on iTunes' Hip Hop/Rap charts] calling out prosperity gospel teachers by name."
The 12 pastors named are -- Joel Osteen, Joyce Meyer, T.D. Jakes, Benny Hinn, Creflo Dollar, Paula White, Fred Price, Kenneth Copland, Robert Tilton, Eddie Long, Juanita Bynum and Paul Crouch - and each name is followed by the song's refrain, "is a false teacher!"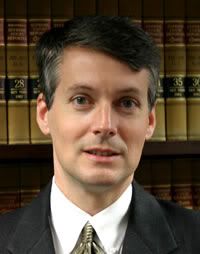 Since 1988 I've been keeping an eye on a faction of the Religious Right known as Christian Reconstructionists.
Reconstructionists are so extreme they make TV preacher Pat Robertson look like a moderate. They call themselves Reconstructionists because they plan to "reconstruct" American society along "biblical" lines - well, it's really more their interpretation of what the Bible mandates. In their case, that means a country that is a fundamentalist Christian theocracy operating under Old Testament law.
| | |
| --- | --- |
| (2 comments, 687 words in story) | |

Reports of the Decline of the Religious Right are Premature
Rocking and reeling from November's election debacle, the Republican Party has been desperately trying to find its footing. A major goal - as stated in its post-election Growth and Opportunity Project report - has Party leadership looking to rebrand and re-market itself to younger people minorities and gays, an almost impossible task considering the power of its conservative Christian base.
Despite its stated desire to reboot, the Republican National Committee came out of its April meet-up in Los Angeles affirming that it can not and will not be embracing change, at least as far as "The Gay" is concerned.
According to ABC News, RNC members "voted unanimously to reaffirm the language in the GOP platform defining marriage `as the union of one man and one woman.' The resolution went further, asking the U.S. Supreme Court to `uphold the sanctity of marriage in its rulings on Proposition 8 and the Federal Defense of Marriage Act.'"
| | |
| --- | --- |
| (2 comments, 1021 words in story) | |

Islamic Totalitarians, Apocalypse, and Terrorism
Walk a mile in the shoes of those who claim to honor God and yet cheer the bombing of the Boston Marathon. They represent only a tiny fraction of the Muslims on our planet, yet they see themselves as carrying out the will of God. Fanatics such as these can be found in many of the World's religions. They shoot abortion providers in the United States; blast apart buses in Israel; and murder Muslims and Hindus in India.
These religious fanatics often combine a totalitarian political mindset with a belief in sacred prophecy that they are mandated by God to rule the world, and they must act now against their enemies because time is running out. In fact they believe that we are approaching the end of time itself, the literal end of the world as we know it. This worldview is call apocalypticism. Sketchy details are emerging that suggests one of the motives for the alleged suspects in the Boston bombing may have been a belief in an obscure and contested Muslim prophecy about the apocalyptic End Times. We may never know the full details of what motivated the Tsarnaev brothers, but if we want to understand the genesis of much Islamic terrorism by a small handful of Muslims around the world, a speculative tour of their apocalyptic worldview may help us design a more effective response.

The repression in Chechnya by invading Russian troops was brutal and deadly. In 2002 Human Rights Watch issued a report stating that "Russian forces in Chechnya arbitrarily detain, torture, and kill civilians in a climate of lawlessness."
Some Chechen Muslims suggest that Russia and the United States reached an understanding whereby the US would not pay attention to human rights abuses in Chechnya as long as Russian forces were fighting radical Muslims.
Richard H. Schultz, Jr. and Andrea J. Dew in Insurgents, Terrorists, and Militias: The Warriors of Contemporary Combat, note "the growing significance of Sufi Islam in the social, political, cultural, and economic life of Chechnya."

The Sufi form of Islam around the world is a pacifist religious movement, and Sufis generally stay out of politics, and sometimes are persecuted by the more orthodox Muslims.

According to Schultz & Dew, in Chechnya an aberrant form of Sufism developed.

Schultz & Dew suggest that after the Russian invasion of the North Caucuses, the "idea of ghazzavat or holy war made it easier for Chechens to take on" the Russian invaders.
"By labeling the Russians 'infidels,' the ghazzavat doctrine" infused the Muslim fighter with a "feeling of worthiness and moral supremacy." In addition, it "provided fighters with safe passage to the afterlife" by "eliminating fear of death and the unknown."
For some Muslims in Chechnya, terrorism was the only viable form of resistance. According to Shultz & Dew, "radical Islamists from various Arab and Muslim countries" joined the Chechen resistance, and saw the fight as "part of the international holy war."
What began as a resistance by Chechen nationalists seeking independence from Russia eventually morphed into a religious campaign dominated by Muslims. According to Shultz & Dew, "radical Islamists from various Arab and Muslim countries" joined the Chechen resistance, and saw the fight as "part of the international holy war." In 2003, the authors note, "the U.S. State Department designated three Chechen groups as terrorist organizations and charged they had links to al-Qaeda." This has been disputed by some experts. Clearly, not all Chechen resistance fighters were Muslim; some were simply nationalists opposed to the vicious Russian campaign against Chechnya. And not all resistance fighters turned to terrorism.
Nonetheless, the question remains, did repression in Chechnya breed the Boston Bombing?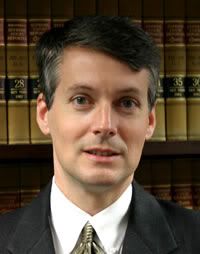 Recently I had occasion to talk with Ellery Schempp, the plaintiff in the landmark 1963 school prayer and Bible reading case Abington Township School District v. Schempp. The 50th anniversary of that ruling is in June, and we'll have a story about the case in the forthcoming May issue of Church & State.
It's not too much of a spoiler to share one story Ellery told me: After he filed a lawsuit against mandatory religious exercises at his suburban Philadelphia public high school, the principal was furious. The man actually called Tufts University, where Ellery had been accepted, and urged officials there to rescind their decision to admit him. Ellery, you see, was a "troublemaker." (Tufts officials ignored the principal's demands.)
| | |
| --- | --- |
| (1 comment, 764 words in story) | |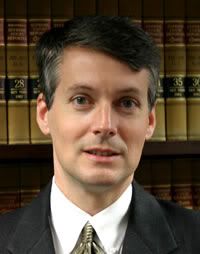 If you have nothing better to do on Wednesday, May 8, at 6:30 p.m., you could go to Statuary Hall in the U.S. Capitol and listen to a bunch of Religious Right activists tell lies about George Washington.
U.S. Rep. Duncan Hunter (R-Calif.) and other members of Congress are sponsoring an event to celebrate the 224th anniversary of the inauguration of Washington. The event is called "Washington: A Man of Prayer."

| | |
| --- | --- |
| (2 comments, 1034 words in story) | |

More mourning and prayers.
Lots of praise for all the first responders.
Less speculation and gossip.
Keep in mind that not all acts of violence are terrorism.
Realize that terrorism can be carried out by individuals, groups, and governments.
Talk to friends and family for support.
Don't spread rumors or more anxiety in any way.
Confront the attention-seeking conspiracists for spreading lies. Their swill is toxic to democracy.
The FBI has not stopped numerous acts of terrorism, they have entrapped numerous hapless people and then busted them for headlines.
Whoever is responsible, do not blame entire groups of people based on their political leanings, religion, or race.

(Thanks to Americans United's Rob Boston for calling attention to the death of David Kuo in an earlier T2A post.)
If you are a regular consumer of conservative blogs, newsletters and other such stuff, you'd be on an unsuccessful Sir Henry M. Stanley-like quest in order to discover that David Kuo has died. (While Stanley found Livingstone, I have yet to see any meaningful reporting about Kuo's passing in the conservative media-sphere.)
On April 5, Kuo died at age 44, after almost ten years of battling a brain tumor. Although he wasn't a household name, Kuo was a major player in the Bush Administration's Faith-Based Initiative who after leaving the administration wrote a book blowing the lid off the administration's faith-based shenanigans.
| | |
| --- | --- |
| (1 comment, 886 words in story) | |