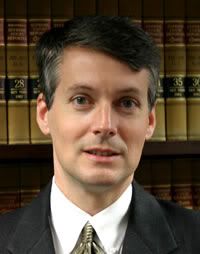 Donald Trump has announced that he plans to put Indiana Gov. Mike Pence on his ticket. This selection signals that Trump, a controversial real estate mogul and reality TV star, is continuing his aggressive courting of the Religious Right, in the hopes of achieving victory this fall.
Whether it will work remains to be seen. In the meantime, here are some things to keep in mind about Pence:
| | |
| --- | --- |
| (2 comments, 766 words in story) | |

For a half century, a theocratic political movement has been rising in the U.S. Like any large, successful movement in history, it has a variety of sources and tendencies. A number of scholars and journalists (including me) have called this movement dominionism. We see it as the driving ideology of the wider Christian Right in the U.S. But like any movement, it changes over time; organizations and leaders come and go; and even its ideology evolves.
This year, the political poster boy for dominionism was Ted Cruz. He lost in the GOP primaries for president to celebrity billionaire Donald Trump -- but he did pretty darn well for a freshman Senator We have certainly not heard the last from Cruz, and dominionism will continue to be a force in public life regardless of the fortunes of any one pol.
| | |
| --- | --- |
| (4 comments, 569 words in story) | |
For readers clicking on the first link in Paul Rosenberg's Salon.com
interview
with Bruce Wilson, here is
a link to my recent report
(
first published here at Talk To Action on June 23rd
) concerning Donald Trump's recent meeting with William S. Lind. Below is an image from my report, which shows Trump with Lind and highlights some of the especially disturbing aspects. In the body of this short introduction are the first several paragraphs of my extended report, titled "Trump Meets Man Who Inspired 2011 Terror Attack Deadlier Than Orlando Shooting".
For relevant, detailed academic writing concerning William S. Lind and his theory of Fourth Generation Warfare, see this 95-page monograph by Sociologist and retired U.S. Army intelligence analyst Dr. James Scaminaci, whose extensive writing on this and related matters can be accessed at https://independent.academia.edu/JamesScaminaci.
| | |
| --- | --- |
| (3 comments, 533 words in story) | |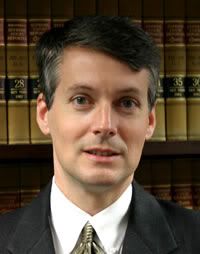 Over the weekend, The New York Times ran a story about a trend among far-right conservatives in Kansas who call public schools "government schools."
The idea is that a shift in terminology will change opinions. After all, to many people, "public" equals good, while "government" equals bad.
| | |
| --- | --- |
| (6 comments, 708 words in story) | |
I have noticed a growing trend that is spreading like a prairie wild fire regarding July 4th. Churches are celebrating the holiday as never before with renewed fervor and participation. The larger the congregation, the more elaborate the spectacle. Military men in full combat gear jump with ropes from church balconies while patriotic songs are presented after scores of hours in preparation. Larger churches shut down all activities outside of a special service to honor the nation. Many of these congregations will listen to the words of a new song that repeats its refrain, "One nation under God, there is no separation." Neil Diamond's "Coming to America", will be sung. Many are wondering out loud what this has to do with Christian worship.
| | |
| --- | --- |
| (11 comments, 753 words in story) | |

With the nation embroiled in another hot-button culture war issue -- this time over transgender rights -- a Catholic high school in Burlingame, a small city located south of San Francisco, California, is dead set on doing the right thing. Mercy High, a four-year college preparatory school for girls, which is owned and operated by an order of Sisters of Mercy, has fully accepted a transgender English teacher.
According to the San Francisco Chronicle's Jill Tucker, "The announcement of support ... offers a rare policy position on transgender rights from within an internationally respected Catholic order."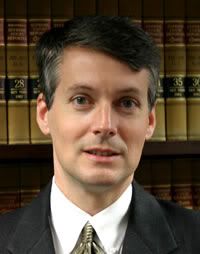 Former Arkansas governor and Religious Right favorite Mike Huckabee has not been having a good year.
Huckabee won the Iowa GOP caucus in 2008 and hoped to repeat that magic in 2016. But he ended up struggling for attention in a crowded field of Republican presidential candidates.

Is it the end of the Christian Right as we know it, or is it the beginning of a beautiful relationship? Michael Farris, chancellor of Patrick Henry College, chairman of the Home School Legal Defense Association, and a longtime conservative evangelical leader, claimed in an op-ed piece for The Christian Post that the meeting of 1,000 conservative Christian leaders with Donald Trump "marks the end of the Christian Right." Tim Wildmon, president of the American Family Association, believes that "it was admirable and honorable for Trump to meet with Christian leaders. [because] [h]e is not our enemy."
| | |
| --- | --- |
| (1 comment, 923 words in story) | |
"It appears that the shooter was inspired by various extremist information that was disseminated over the internet" -- President Barack Obama, June 13, 2016, referring to America's biggest mass shooting in history, in Orlando, Florida on June 12, 2016.
A photo, attached to an opinion
column
dated April 16, 2016 that was published on a political website, shows Donald Trump standing with an even taller, neatly dressed, unsmiling man with a strangely intense gaze. Trump
is
smiling, and, according to the author, he holds the man's 2009 book. The book contains a conspiracy theory --
about an alleged Marxist plot behind "political correctness" -- which
provoked
a 2011 terrorist attack that killed and wounded almost 400 people.
In early Spring 2016, Donald Trump appears to have met a man whose 2009 book anticipated most of Donald Trump's key campaign positions. That man has disseminated over the Internet "extremist information" that inspired an even deadlier massacre than the 2016 Orlando, Florida mass shooting -- a meticulously planned 2011 neo-Nazi terrorist attack which killed 77, wounded 319, and shook Europe, an attack intended as a "marketing method" to promote that man's conspiracy theory concerning an alleged plot behind "political correctness", said to have been launched nearly a century ago by Jewish Marxists, to destroy America and Western Christian civilization.
That man has suggested his ideas on non-traditional "Fourth Generation" warfare (4GW) may have inspired the strategy behind al-Qaeda's 2001 terrorist attacks on America.
He has also provided, according to sociologist and authority on the Tea Party and the American militia movement Dr. James Scaminaci, the "blueprint for the development of the patriot militia movement" which hopes to one day overthrow federal authority; and in a key 1989 article that may have inspired al-Qaeda, he forecast that "The next real war we fight is likely to be on American soil." In 2014, he published a novel depicting such a war, that starts in 2020, in which white Christian militias overthrow the federal government and carry out the ethnic cleansing of American cities.
| | |
| --- | --- |
| (2 comments, 8491 words in story) | |
On the same day in 2011 during which he single-handedly blew up and shot to death 77 Norwegian citizens (mostly teenagers) and injured an additional 319 people -- with a truck bomb and automatic weapons firing
hollow point
bullets designed to inflict maximum tissue damage --
neo-Nazi
terrorist
Anders Behring Breivik
electronically distributed a 1518 page
manifesto
titled
2083: A European Declaration of Independence
that called for the deportation of Muslims from Europe and identified - as the arch-enemies of Western and Christian civilization - two forces: "cultural Marxism" and Islam.
President Obama rose to the occasion in the wake of the horror in Orlando. The president
made clear in a speech on June 14th
that insulting adherents of one of the world's great religions (which is being advocated by Donald Trump and too many Republicans and the Religious Right) is not only wrong, its bad politics.
| | |
| --- | --- |
| (4 comments, 462 words in story) | |
In what must be one of the worst public relations disasters in university history, wealthy donors to Baylor University recently took out a full page ad in the Austin Statesman newspaper. The sponsors of the ad praised the recently ousted president for "exceptional care of students." The man the news print praised was just released from his job for sitting back silent while Baylor athletes sexually assaulted female students.
| | |
| --- | --- |
| (3 comments, 610 words in story) | |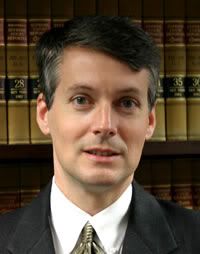 Some elected officials have a bad habit of releasing official proclamations lauding the Bible, Christianity or religion generally.
We at Americans United find these proclamations to be extremely annoying, but judges have not been very sympathetic to efforts to try to block them in court. They usually say that these proclamations are just suggestions that don't require anyone to do anything and therefore they pass constitutional muster.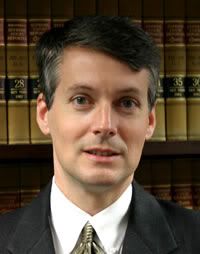 Over the weekend, a group of atheists, humanists, agnostics and others held a "Reason Rally" in front of the Lincoln Memorial in Washington, D.C.
Thousands of people attended the event, which was designed in part to express support for secular government and separation of church and state. This is an audience we want to reach, so Americans United had an informational table at the rally.
| | |
| --- | --- |
| (4 comments, 587 words in story) | |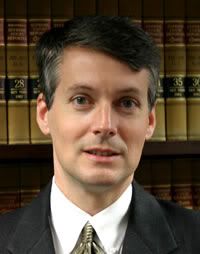 Alabama Chief Justice Roy Moore is in legal hot water again and has no one to blame but himself - but, as usual, he doesn't want to accept responsibility for his actions.
As we reported previously, Moore has been temporarily suspended from the Alabama Supreme Court in the wake of charges that were filed against him by the Alabama Judicial Inquiry Commission. The commission, acting on complaints filed by state residents, sent the matter to the Alabama Court of the Judiciary, which will investigate. If Moore is found guilty, he could be removed from the court.
| | |
| --- | --- |
| (9 comments, 651 words in story) | |