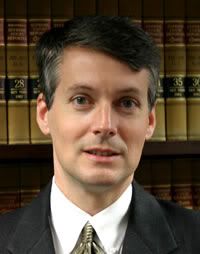 Last week, Pennsylvania Attorney General Kathleen Kane released a damning grand jury report about the rampant sexual abuse of minors by priests in the Altoona-Johnstown Diocese - and the failure of anyone in authority to stop it.
News of the report hit me hard. I was born and raised in Altoona. For 16 years I attended a Catholic church in that diocese. I spent eight years in a Catholic school appended to one of its churches.
| | |
| --- | --- |
| (4 comments, 699 words in story) | |

To say that numerous top-tier Christian conservative evangelical leaders are having a difficult time facing the more-likely-by-the-primary reality that Donald Trump will head the GOP ticket in the fall is like saying the Golden State Warriors' Stephen Curry has a pretty good 3-point shot. In other words, it is an understatement of historic proportions. From just about every conceivable angle, with just about every conceivable argument, conservative evangelicals are trying to slow down the Trump train. A recent editorial in The Christian Post was headlined "Donald Trump Is a Scam. Evangelical Voters Should Back Away."
| | |
| --- | --- |
| (5 comments, 893 words in story) | |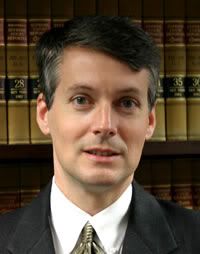 For political junkies, the Super Tuesday results offered a sumptuous repast.
Former Secretary of State Hillary Clinton and U.S. Sen. Bernie Sanders (I-Vt.) continue to duel for the Democratic nomination, although Clinton appears to be pulling away. On the Republican side, U.S. Sen. Ted Cruz (R-Texas) remained alive with victories in Texas, Oklahoma and Alaska. U.S. Sen. Marco Rubio (R-Fla.) looks to be on life support after winning only in Minnesota. Ohio Gov. John Kasich failed to carry a single state but has not dropped out. Ben Carson is an afterthought.
| | |
| --- | --- |
| (4 comments, 776 words in story) | |

Thanks to the attack on the Girl Scouts by St. Louis' Archbishop Carlson, inquisitive area Catholics want to know: `Can we still buy the cookies?'
Not everyone would elevate it to a matter for serious concern, but St. Louis Archbishop Robert Carlson's latest broadside takes the cake, and maybe even the cookies. According to numerous reports, including a dailykos.com piece by Jen Hayden, in late-February Carlson issued a letter to area "Priests, Scout Leaders and Faithful of the Archdiocese," warning them against falling prey to ... wait for it ... the Girl Scouts USA, and the parent organization of GSUSA, the World Association of Girl Guides and Girl Scouts (WAGGGS).
| | |
| --- | --- |
| (3 comments, 819 words in story) | |
Praise and tribune is being given to the late Justice Antonin Scalia. Among the most common accolades accorded him are the following: "an extraordinary jurist, "consistent" as well as, "a devout Catholic."
While I express sadness at the death of Justice Scalia - as I would any fellow human being, I have a different assessment of his legacy. And it is one I offer as an American, as a Catholic, and an attorney.

| | |
| --- | --- |
| (2 comments, 1490 words in story) | |

In light of recent discussions about dominionism and Republican presidential candidate Ted Cruz, it seems like a good moment to refresh our memories about the denial campaign of 2011. -- FC
In recent weeks, a variety of mainstream journalists and conservative writers have treated us to a remarkable display of ignorance, incompetence, and outright sleaze -- and various combinations thereof -- regarding dominionism. I have collected a sampler of quotes from such writing, not to slam all journalists, but to point out that dominionism is, in fact, central to our current political situation, not fringe as some would have it,and that the tropes promoted by journalists and op-ed columnists, are not much different than those of hack political operatives. The attacks on Michelle Goldberg and others of us are unfair, unjustified and frankly unconscionable. And we will continue to respond.
It all began with the massive prayer rally that served as Rick Perry's de facto campaign launch a few weeks ago, and the critical magazine coverage that discussed the role of the New Apostolic Reformation and the dominionist movement powering the Perry and Michelle Bachmann presidential campaigns.
Below are ten quotes from ten different writers or television commentators addressing the matter of dominionism. See if you can identify who was responsible for each quote. Ten points for each correct answer. Answers for each question at the links.
| | |
| --- | --- |
| (18 comments, 1084 words in story) | |
One of the most famous quotes in Texas history comes from a state Attorney General. His quote is regarding complaints from parents about beatings at a girls home in Texas. Baptist minister Lester Roloff was accused of the offenses at his unlicensed home. He replied the state would be not be hurt with a few wayward girls having some pink bottoms. The state prosecuting attorney replied it was not pink, but black and blue as well as bleeding bottoms he saw. At the time Phil Sticklin was the state Baptist lobbyist working for the Baptist Building. Phil told me he listened to Roloff radio broadcasts harshly attacking him because Phil favored the idea of receiving a license from the state to have a home for residents.
| | |
| --- | --- |
| (1 comment, 684 words in story) | |

In 2008, Senator John McCain, the Republican Party's presidential nominee, was forced to renounce his much sought after endorsement from Pastor John Hagee after video was discovered in which Hagee claimed God sent Hitler to hunt the Jews in order to get them to Israel.
Flash forward almost eight years, and on January 21, Pastor Mike Bickle, another evangelical preacher who has used the same Hitler hunting the Jews meme, endorsed Texas Senator Ted Cruz's bid for the White House. This time, however, instead of distancing himself from Bickle, Cruz embraced the controversial head of the International House of Prayer, a Kansa City-based ministry that partners "with Messianic Jews for the salvation of the Jewish people."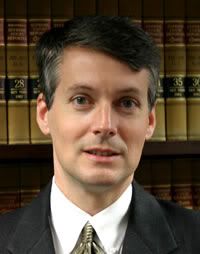 As I sift through the news in the wake of Supreme Court Justice Antonin Scalia's death, there's one word I keep seeing over and over again: Brilliant.
We're told that even if you disagreed with Scalia's extremely conservative views, you must stand in awe of his brilliance, his genius, his searing wit.
| | |
| --- | --- |
| (3 comments, 778 words in story) | |

Dominionism is one of the little remarked upon features of modern American politics. As someone who has written a great deal about it, I can report that it has generally been a topic that has been off limits in mainstream -- and even a good bit of liberal/left discourse, and when it was raised, it was mostly as a grade B scare the kids around the campfire story, not to be taken too seriously. Then in 2011, it was obvious that at least two candidates for the GOP presidential nomination were strongly influenced by dominionist thought -- Rep. Michele Bachman (R-MN) and the original front runner, Gov. Rick Perry. Journalists were noticing and writing about it in ways that threatened to become a campaign issue. A national smear campaign was subsequently waged against those of us who had written about these things; some of us by name, and all of us by implication. We managed to stop the smear campaign, but the damage was done.
That is why I was so surprised the other day, when the Dominionism of Ted Cruz was suddenly written about in The Washington Post as it if were a routine matter, and the controversy had never happened.
| | |
| --- | --- |
| (14 comments, 1133 words in story) | |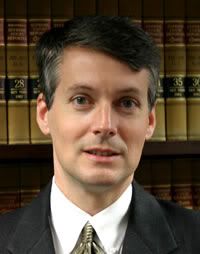 Today President Barack Obama, who is the world's worst Muslim - he drinks alcohol and eats bacon - will do something many Muslims do regularly: visit a mosque in America.
Now, sensible people know that the president is not a Muslim. Those rumors have been circulating on the kook fringes of the far right since Obama rose to national prominence as a political figure. They stem from the racist assumption that since the president is a black man with a name some consider unusual, he must be a Muslim. The "Obama-is-secretly-a-Muslim" claim is the twisted cousin of the equally deranged belief that he wasn't born in America.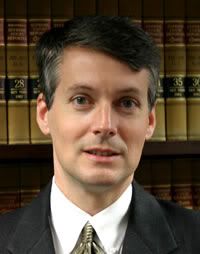 The Iowa caucuses are today, and, despite what you may have heard, Jesus Christ is not appearing on the ballot.
Several of his close friends are, though. As voting approaches, Republican candidates have been working hard to win endorsements from prominent conservative evangelicals by explaining just how much they plan to mix up religion and government if elected.
| | |
| --- | --- |
| (1 comment, 860 words in story) | |

With less than a week to go before the Iowa caucus, evangelical Christian leaders are facing a huge dilemma. Should they endorse the candidate they feel has faith at the center of their lives, or should they go with someone they think can defeat either Hillary Clinton or Senator Bernie Sanders. The two leading Republican Party presidential candidates, Donald Trump and Texas Senator Ted Cruz, have been duking it out for endorsements by Religious Right leaders for the past few months. One week after speaking at Liberty University on Martin Luther King Jr. Day, Trump received the endorsement of Liberty's president Jerry Falwell Jr., who has stated that Trump "reminds me so much of my father." At just about the same time, Tony Perkins, president of the highly influential Washington, D.C.-based Family Research Council, has personally endorsed Cruz.
Although Florida Senator Marco Rubio appears to be a non-factor in Iowa, oddly enough, while some of the bigger names in evangelical Christian politics are endorsing Trump or Cruz, Rubio has, according to a report in The Christian Post, "the support of more than 70 percent of evangelical leaders and influencers, and remains their top presidential pick for the seventh month in a row, according to WORLD magazine's monthly surveys."


It is a case of the more things change the more things stay the same. I wrote a short post in 2008 about how wrong the media and the pundit class can sometimes be when discussing political endorsements by Christian Right leaders. (I am reposting that piece after the jump.) Sometimes what social scientists and psychologists call confirmation bias rules punditocratic thinking when it comes to the Christian Right. (Confirmation bias is the tendency to see or acknowledge information that confirms one's beliefs while giving disproportionately less consideration to facts that point to or even prove alternatives.) Sometimes confirmation bias is so profound that it deeply skews good reporting, scholarship, and political analysis. This problem may once again become a major feature of the presidential campaign this year.
There has recently been a great deal of head scratching about the meaning of presidential campaign endorsements by various Christian Right leaders. This quadrennial exercise is almost always much more obtuse than is necessary. A few quick observations: The Religious Right has never been monolithic, religiously or politically. As a movement it is has always been divided in election years among the presidential candidates, with the exception of when George W. Bush ran unopposed for his second term. Major candidates with arguably major flaws from a conservative evangelical perspective have been supported through the primaries and general election, drawing varying degrees of leadership and popular support. John McCain and Mitt Romney to name two obvious examples. The thrice married, pro-choice, pro-LGBTQ rights former New York mayor Rudy Giuliani was supported by Ralph Reed in 2012. Pat Robertson supported him in 2008. And so on.
Nevertheless, this time there is great consternation about Jerry Falwell Jr.'s endorsement of Donald Trump. But there is less here than meets the eye. That some prominent leaders would take a chance and endorse the front runner for the GOP nomination, even if seen as opportunistic, should come as no surprise. Marco Rubio has been endorsed by Rick Warren and Samuel Rodriguez. Ted Cruz has been endorsed by Tony Perkins and James Dobson. David Barton runs a Cruz related super-Pac. Huckabee has far fewer major Christian Right endorsements than last time, but he does enjoy the support of Tim LaHaye and Jim Garlow.
Things change, but in important ways it has always been like this. Donald Trump is certainly unlike any candidate we have seen. But what that means for the always deeply divided evangelical community and the broader Christian Right is a different set of questions than many in the media and the pundit class seem to think. -- FC
| | |
| --- | --- |
| (5 comments, 1103 words in story) | |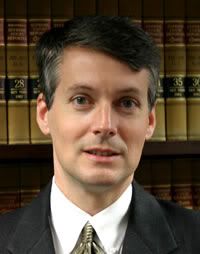 At public schools around the country, students, mostly high schoolers, are forming Gay-Straight Alliance clubs. Fundamentalist Christians often freak out over the existence of these clubs, like these people are doing in Winchester, Tenn.
Whenever this happens, I have to explain, once again, who made it possible for students to form Gay-Straight Alliances at public secondary schools.
It was fundamentalist Christians.