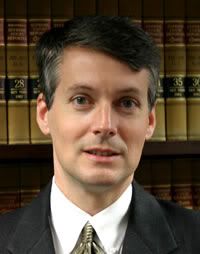 Military leaders are so disgusted with President Barack Obama that they'd like to launch a coup d'état to get rid of him, but that pesky U.S. Constitution keeps getting in the way, says a retired Army general who now works for the Family Research Council.
"People I've spoken to would like to see the military `fulfill their constitutional duty and take out the president,'" William G. "Jerry" Boykin told WorldNetDaily last week. "Our Constitution puts a civilian in charge of the military and as a result a coup would not be constitutional. You're not going to see a coup in the military."
| | |
| --- | --- |
| (4 comments, 625 words in story) | |
"I am a positive voice for Vallejo and support Vallejo business expansion. I will find businesses to come to Vallejo! We are a "Destination" and great for tourism. I supported Solano 360 for the many jobs it can bring. Specifically, I'm currently engaging developers and county supervisors to bring a life size Noah's Ark project there" --- Solano County Democratic Party and local AFL/CIO-endorsed candidate for Vallejo City Council Anthony Summers, interview with the Vallejo Times Herald, October 29, 2013

"I was totally shocked when I met Mr. Summers yesterday at the Farmer's Market. He stated that he was not behind the actual Solano 360 but wanted a "Noah's Ark" development at the Fairgrounds. In addition, he wanted a "Nazareth scene" for the project. I was appalled." -- Solano County Sierra Club member Joseph Feller, from the Vallejo Independent, November 3, 2013
In one of the more noteworthy and even historic developments in recent California Democratic Party political history, the Solano County branch of the Democratic Party and a local AFL-CIO have each endorsed a Vallejo pastor, currently running for Vallejo City Council, who a few days ago disclosed that he is negotiating with unnamed developers to bring a life-sized replica of Noah's Ark to Vallejo, California - an economically troubled city only a short commute by boat across the Bay from San Francisco.
| | |
| --- | --- |
| (6 comments, 1544 words in story) | |

The watchdog group the Institute for Research & Education On Human Rights is reporting that the National Socialist Movement is planning a rally in the Kansas City area on November 9. According to IREHR, "Most of the chatter about the would-be rally place it in downtown Kansas City, Missouri; although the NSM leaflet advertising this event places it in Kansas City, Kansas."
Why has the NSM chosen to rally on November 9?


Earlier this year, I
published
a report in
The Public Eye
about the historic convergence in the politics of the protestant evangelical Christian Right and the Roman Catholic Bishops. This convergence, decades in the making, fully emerged in the publication of the 2009 manifesto,
The Manhattan Declaration
, in which more than 50 Catholic Bishops and such familiar Christian Right figures as Tony Perkins, James Dobson and Samuel Rodriguez expressed solidarity to the point of civil disobedience on three interrelated matters: life, marriage, and religious liberty. In that order.
Simon Brown, writing in the November 2013 issue of Church & State magazine, has picked-up on this theme. He observes that far from the Religious Right being dead (as has been so frequently declared by people who really ought to know better) is "alive and kicking" and epitomized by this regenerative alliance.
Here are a few excerpts.
| | |
| --- | --- |
| (1 comment, 507 words in story) | |

It's Halloween and time to recall apostle and demon-buster Kimberly Daniels'
2009 warning
that "candy sold during this season has been dedicated and prayed over by witches." The article, originally published in
Charisma
magazine, was so outrageous that it was
scrubbed
from Christian Broadcast Network's website due to complaints. But that, and her other demon-busting activities, didn't stop Daniels from
being elected
to the city council of Jacksonville Florida two years later - as a Democrat.
Charisma
republished Daniel's article
on the magazine's website on October 30 with the title "Why Celebrating Halloween is Dangerous," but this time with a caveat from the editors.
| | |
| --- | --- |
| (5 comments, 358 words in story) | |
[
note: for my previous (and related) stories concerning Vallejo and the candidacy of Pastor Anthony Summers, see story links at the end of this article
]
Imagine a fiendishly clever Republican and right-wing Christian plot to infiltrate and break up a traditional liberal coalition that has for decades elected Democratic Party politicians to office - by peeling off urban African-American churchgoers and alienating an increasingly important Party constituency, LGBT citizens and their supporters.
It's real.
| | |
| --- | --- |
| (4 comments, 1909 words in story) | |
[
update: see end of article for related stories
]
'Transformation' leader leads prayers for the destruction of California's labor unions
It is an astonishing story, but the facts are clear:
In an upcoming, deeply divisive November 5th, 2013 election for city council in Vallejo, CA -- across the Bay from LGBT rights-friendly San Francisco -- the Solano County Democratic Party has endorsed a candidate accused of working directly with virulently anti-gay groups and who participates in a local project called "Transformation Vallejo". But there's anti-union animosity in the mix as well:
"Transformation Vallejo" is one of numerous similar church-based political initiatives springing up in cities and towns across America under the guidance of internationally active evangelist Ed Silvoso, whose closest movement colleague has called upon her followers to pray for the destruction of California's biggest labor unions.
| | |
| --- | --- |
| (4 comments, 1694 words in story) | |
When George Truett, the famous pastor of First Baptist Dallas passed away, the entire city of Dallas shut down to mourn the deceased legend. Truett's famous sermon, delivered on the steps of the nation's Capitol, was a landmark for the First Amendment interpretations in the nation. He championed the Baptist doctrine of separation of church and state. Dr. W. A. Criswell would chart a distinctly different channel in his influence upon Southern Baptists. Both men held seats of influence by the facts they were leaders in the nation's largest protestant church. The church was the flagship of the Southern Baptist Convention, by its size, fiancés and historic legacy. Anyone who headed this congregation would be graced with invitations to seats of power and influence both in the religious and political community. It would leave a stamp of influence on the lone star state.
This post was first published on October 10, 2006. The truths that it reveals about "Hell Houses" seem to be at least as true now as they were then. -- FC

Halloween approaches, a holiday traditionally celebrated with haunted house attractions that draw children and teenagers like moths to a jack o'lantern's flame.
But over the last several years, an increasing number of churches have begun offering more than the customary chills and thrills. Instead of haunted house ghosts and goblins, these houses of worship invite children and teenagers to enter Hell House -- where they are treated to graphic depictions of the eternal damnation and torment that await them, should they stray from the straight and narrow path of "Christian" purity.

| | |
| --- | --- |
| (24 comments, 2236 words in story) | |
Are Americans becoming less religious? While church affiliation is probably declining, don't expect the atheist revolution anytime soon:
Over one half (63 percent, to be exact) of young Americans 18-29 years old now believe in the notion that invisible, non-corporeal entities called "demons" can take partial or total control of human beings, revealed an October 2012 Public Policy Polling survey that also showed this belief isn't declining among the American population generally; it's growing.
| | |
| --- | --- |
| (13 comments, 2904 words in story) | |
Louis Gohmert is a member of the large Baptist Church in Tyler known as Green Acres. Steve Stockman claims identity with Sagemont Church in a Houston suburb. Ted Cruz is a member of Second Baptist in Houston. All three are regional Tea Party candidates.
| | |
| --- | --- |
| (2 comments, 444 words in story) | |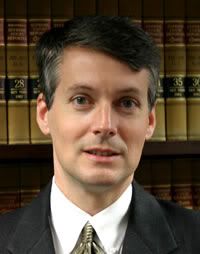 When the Religious Right started to become a prominent force in American politics in the late 1970s, its advocates had a major impact on the country's largest Protestant denomination: the Southern Baptist Convention (SBC).
Younger readers may be surprised to read that the SBC, which claims 16 million members, used to be fairly moderate on social issues. It strongly supported the separation of church and state, citing historical Baptist leaders like John Leland and Isaac Backus.
| | |
| --- | --- |
| (1 comment, 684 words in story) | |
[
update: see related stories at end of article
]
Last Saturday at a heated local Democratic Party meeting near Vallejo, CA, Vallejo Independent editor Marc Garman addressed the local California Democratic Party's endorsement of pastor Summers,
"This is a human rights issue. Last year Anthony Summers made a movie with a guy named Ed Silvoso - who preaches that gay people are infested with demons, demons which need to be driven out... It's as simple as this - you have endorsed a candidate who has chosen to affiliate himself with a known hate group."
| | |
| --- | --- |
| (3 comments, 2299 words in story) | |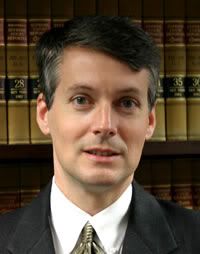 At the Religious Right's recent Values Voter Summit, Alabama Attorney General Luther Strange talked about how far-right attorneys general can undermine progressive policies in the states and promote extreme conservatism.
Strange might want to consult with a guy name Phill Kline before going too far with that.
| | |
| --- | --- |
| (1 comment, 566 words in story) | |

Pity the poor pundits who have staked their professional reputations on dominionism denial. Like their analogues in the climate denial industry, and the media conveyor belts of denialist opinion, we have seen the likes of Ross Douthat, Lisa Miller, and Michael Gerson variously claim that dominionism is a myth; its significance is wildly exaggerated; or that those of us who write about it are trying to
paint
all evangelicals with a broad brush.
The Centers for Disease Control may need to launch an epidemiological investigation should members of this august company become disoriented in the face of actual journalism. Fortunately, we can save the CDC the taxpayer dimes it would take to learn what those in the throes of a contemporary strain of the vapors already know: One of their own, veteran religion writer and co-founder of BeliefNet Deborah Caldwell has authored a story at The Huffington Post that attributes the shutdown of the federal government (at least in part) to Christian Reconstructionism -- AKA dominionism.
But before we discuss this remarkable development, let's do a quick look back: