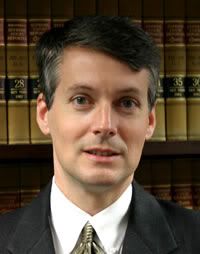 Right on cue, the right wing is in high dudgeon over comments President Barack Obama made during last week's National Prayer Breakfast that are supposedly anti-Christian and offensive.
The president was pointing out that the terror and bloodshed of groups like ISIS is hardly unique from an historical perspective.
| | |
| --- | --- |
| (1 comment, 724 words in story) | |
Judicial Tyranny, compiled by Mark Sutherland, is a book that appears to represent what Religious Right types proclaim is the final word on the courts. The book was handed out recently at the Houston meeting in response to the Mayor's soliciting of pastor's sermons.
| | |
| --- | --- |
| (3 comments, 1174 words in story) | |

Why should you be interested in the ongoing prattling of the Rev. Franklin Graham? Let me count the ways: 1) He's the son of Billy Graham, the world-renowned evangelist, and that gives him access to a multitude of media platforms; 2) He desperately wants to inherit his father's unofficial title of "America's Pastor"; and, 3) He is considered a highly respected player in the world of conservative Christian evangelicalism.
Graham is also a mean-spirited Christian nationalist, and one of the most consistent voices arguing that Christians in this country are being persecuted, victimized and "excluded from the public square." And, over the past few years, he has carved out a well-deserved reputation as one of the United States' leading religious-based Islamophobes.
Instead of inheriting his father's mantle, Franklin Graham seems to be on the road to occupying the space left by the death of Topeka's anti-gay madman, Fred Phelps.

| | |
| --- | --- |
| (3 comments, 1075 words in story) | |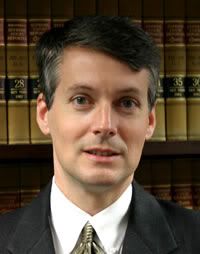 The leaders of the Church of Jesus Christ of Latter-day Saints (Mormons) made quite a splash last week when they announced they would support a law banning discrimination against LGBTQ people - with one condition.
Some analysts hailed the move. A few headlines writers even got a little carried away and asserted that the church had endorsed gay rights or forged a compromise that other conservative religious groups could use.
image, right: Pastor David Lane, screenshot from Right Wing Watch video

"Where are the champions of Christ to save the nation from the pagan onslaught imposing homosexual marriage, homosexual scouts, 60 million babies done to death by abortion and red ink as far as the eye can see on America? Who will wage war for the Soul of America and trust the living God to deliver the pagan gods into our hands and restore America to her Judeo-Christian heritage and re-establish a Christian culture?

... You ask, "What is our goal?" To wage war to restore America to our Judeo-Christian heritage with all of our might and strength that God will give us. You ask, "What is our aim?" One word only: victory..." - Pastor David Lane, 2013 World Net Daily op-ed titled "Wage War To Restore a Christian America".

Like the monarch in Hans Christian Anderson's fairy tale,
The Emperor's New Clothes
, the theocratic ambitions of the organizers of the big Christian Right rally in Baton Rouge last weekend, are more than a little obvious.
In my preview of the event, I noted that it was in some ways a reprise of the giant prayer rally organized by many of the same people for many of the same reasons in Houston in 2011.
The 2011 event served as the de facto launch of Gov. Rick Perry's ill fated campaign for president, and turned out some 30,000 people. The Baton Rouge event, according to local press accounts, rallied only three or four thousand to the cause. The Baton Rogue prayer rally was as political as the 2011 event. This time, the candidates and the turnout were different.

The Washington Post recently underscored the larger point in this post, which goes far beyond the issues of the GOP diversity program. So I am updating this post (originally posted 11/29/14) to reflect the well-documented success of the conservative Republican electoral program in the states. In the past three elections, Republicans have gained 913 state legislative seats, according to calculations made by Larry Sabato at the University of Virginia.
I don't usually write directly about electoral politics, but sometimes I bring an outsider's perspective to how the inside looks to some of the rest of us. Let's consider the major story in today's New York Times that ought to be required reading for those looking for lessons from the 2014 elections -- including a key point about the continuing political power of the Religious Right.
| | |
| --- | --- |
| (2 comments, 1311 words in story) | |

When I obtained a post from a private email listserv of gun control advocates, I wasn't sure what to do with it. Then I heard that an intense discussion had broken out and that it was spilling out onto social media, and spreading like a western wildfire. Prochoice gun safety advocates were not happy about the promotion of an anti-abortion leader by Everytown for Gun Safety, the national organization founded by billionaire Republican Michael Bloomberg.
It all started when Kirsten Moore, Director of Partnerships at Everytown posted an op-ed to a private listserv of gun control advocates. That was not unusual, but the op-ed was authored by anti-abortion militant Rob Schenck who linked gun safety with the anti-abortion cause in a hair raising fashion and not too subtly invoking 9/11 and the twin towers:
"Twin terrors - Abortion, gunfire"
| | |
| --- | --- |
| (1 comment, 791 words in story) | |

There is a big Christian Right rally in Baton Rouge, Louisiana on Saturday, January 24th. The event, called The Response, is intended to, among other things, recharge the batteries of the Christian Right going into the next election season and to encourage conservative Christian clergy to run for office.
I have published a short primer about the event, at Political Research Associates. Here is an excerpt:
| | |
| --- | --- |
| (4 comments, 478 words in story) | |

With Jeb Bush is in full presidential exploration mode, Mitt Romney keeping us all on the edge of our seats about whether he'll toss his hat into the ring yet again, New Jersey Governor Chris Christie taking it on the chin for being a Dallas Cowboy/Jerry Jones fan-boy while awaiting more Bridge-gate investigations to unfold, Dr. Ben Carson patenting the crazy, Ted Cruz being ... well ... Ted Cruz, Rand Paul being ... well ... Rand Paul, how is Mike Huckabee, the former Arkansas Governor and former Fox News Channel talk show host, going to get any play?
The answer is simple: Excoriate President Barack Obama and Michelle Obama for their bad parenting choices in allowing their daughters to listen to the music of Beyoncé, which in Huckabee's new book titled "God, Guns, Grits, and Gravy," he calls "obnoxious and toxic mental poison."

| | |
| --- | --- |
| (1 comment, 914 words in story) | |

Ever wonder what makes a city bible-minded? According to an annual list put together by the American Bible Society (ABS) and the Barna Group (a Christian-based polling outfit), a Bible-minded city is made up of "Individuals who report reading the Bible in a typical week and who strongly assert the Bible is accurate in the principles it teaches are considered to be Bible-minded."
The list of the most, and the least, bible-minded cities, is based on interviews with over 60,000 people from across the country.
So, which cities topped the list & which cities bottomed out and remain biblically-challenged?
| | |
| --- | --- |
| (1 comment, 263 words in story) | |

The David Pakman Show recently rebroadcast this "Classic Interview" with Rachel Tabachnick in which they discuss her groundbreaking work on the New Apostolic Reformation, Dominion Theology, and the connection with Gov. Rick Perry (R-TX). It was originally broadcast on December 19, 2011.

In which I discuss Religious Freedom Day on the David Pakman Show. I said, among other things, "The idea of religious freedom was one of the most progressive and revolutionary ideas in a revolutionary age: The Age of Enlightenment."

I can't be absolutely certain, but I'm pretty sure that Pope Francis is not walking around with Mao's Red Book stuffed into an inside pocket of his papal robes, or that he's starting a study group for Das Capital. Nevertheless, with the release of a new book titled "Pope Francis: This Economy Kills," the Pope's critics are sure to ratchet up their labeling of him with the "C" word (Communist), and the "M" word (Marxist).
The Christian Post headlined its recent story about the new report: "Communist or Christian? Pope Francis Defends Vatican Report Titled 'This Economy Kills' in Criticism of Global Financial System."
| | |
| --- | --- |
| (1 comment, 672 words in story) | |

A prominent Christian right radio broadcaster has claimed that the terrorist attacks in Paris was an example of God's use of "idolators" to punish the satirical magazine, Charlie Hebdo, for mocking Christianity. The perpetrators of the murderous attacks on the magazine, and a Jewish grocery store, stated that they were out to avenge the mocking of Muhammad by Charlie Hebdo. While both were at least partially correct in their assessments of the work of the cartoonists at Charlie Hebdo, and while they are not two peas from the same pod, their stated beliefs does make for a strange confluence of religiosity.
| | |
| --- | --- |
| (1 comment, 726 words in story) | |