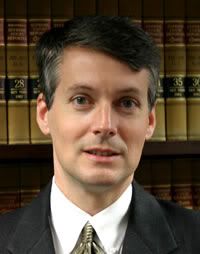 OK, now we've done it. Those of us who advocate things like separation of church and state, secular government, LGBT rights and self-determination when it comes to issues of sexuality have really torqued off the Religious Right - so much so that some of them are thinking of going into exile.
Don't get too excited. It's not like they are going to flee en masse to some forgotten island or anything. Rather, some folks on the far, far right of the theological spectrum seem to be contemplating a type of "internal exile." They'd hole up in a fundamentalist denomination until this current age of wickedness blows over.
| | |
| --- | --- |
| (2 comments, 879 words in story) | |

The 2004 Constitution Party candidate for president Michael Peroutka's current race for County Council in Maryland -- as a Republican -- it is still one of the
white hot
political stories of the summer.
In recent days, not only did Salon.com publish Paul Rosenberg's groundbreaking story about how Peroutka epitomizes the problem of race in the Republican Party, but The Baltimore Sun and the news site Maryland Reporter have already advanced it. The Sun followed-up on Salon's disclosure of a new PAC -- StopPeroutka.com. Maryland Reporter further reported the names of the leading Democrats behind the innovative anti-Peroutka site. The news site also ran a column about how the GOP has "a Peroutka problem."

The Republicans have a race problem, and by this I don't just mean that racial minorities don't much vote for them, particularly in the age of Obama. Rather that overtly racist figures are rising in prominence in the party. And as this takes place, party leaders are not handling it well.
Paul Rosenberg, writing at Salon.com has an extensive discussion of this as part of a wide context of how poorly we all deal with extreme political and religious views.
| | |
| --- | --- |
| (1 comment, 972 words in story) | |

Not since Oscar hooked up with Felix in Neil Simon's "The Odd Couple" are we seeing such a seemingly unusual pairing. In late June, Pope Francis, a man who has expressed deep concern for the poor, the downtrodden, and issues of social inequality, met with two controversial televangelists who have rarely seemed interested in anything other than building their ministries into huge money-making empires.
Kenneth Copeland and James Robison, two extremely controversial and conservative televangelists and religio-preneurs, met with the Pope at the Vatican "in an effort to work toward tearing down the 'walls of division' between Catholics and Protestants," the Christian News Network recently reported.

| | |
| --- | --- |
| (3 comments, 1140 words in story) | |

A few weeks ago, I
posted
about the extraordinary oration of Rev. William Barber at Netroots Nation. (A
transcript
of the speech is now available.) I said at the time I would have more to say about it, and I do. Here is a little more. (More to come.)
Barber says that it is important to look to religious progressives to help to counter the Religious Right. And I couldn't agree more.

Salon.com
Columnist Thomas Frank considers how snark can cut more than one way.
What does it mean when being "on the left" is defined as being a fan of extremely partisan entertainment? What does it do to our larger political vision when we confine our political thinking to the crafting of hilarious put-downs of Tea Partiers and right-wing reality-doubters?

The answer is simple: We miss a substantial chunk of political reality ourselves.
Daily Kos Denise Oliver Velez considers the candidacy of theocratic white nationalist Michael Peroutka for county council in Maryland and finds "There is Something Rotten in Anne Arundel County."
David Brat, the Tea Party Young Turk who recently shocked the GOP establishment with his primary win over Majority Leader Eric Cantor, is reportedly, a convert to Catholicism, but (
one source
has him affiliated with four different Virginia churches: St. Michael's Catholic, Christ Church Episcopal, Third Presbyterian, and Shady Grove Methodist.). If he has converted to Catholicism, it appears he may be hedging his bets.
But if he has indeed become Catholic, apparently he has not yet encountered the Church's social teachings. Brat is a vociferous proponent of libertarian economics, which is not only radically out of step with Church teaching on economics, but glaringly so in the age Pope Francis.

| | |
| --- | --- |
| (2 comments, 1035 words in story) | |
The entire town of Kountze, Texas is in a frenzy with business banners, suv window paintings and legal action supporting their local cheerleaders. The small East Texas town is just a few miles north of Beaumont. It made national news by the pom pom girl's defilement of their school administration's caution about posting Bible verses at the football stadium.
| | |
| --- | --- |
| (2 comments, 444 words in story) | |

A number of posts over the past year have addressed the growing Neo-Confederate movement, the advocacy of nullification of federal laws, and even the secession of states from the union. Below is an anthology of about 30 posts -- a list that we will continue to update from time-to-time. -- FC
| | |
| --- | --- |
| (5 comments, 527 words in story) | |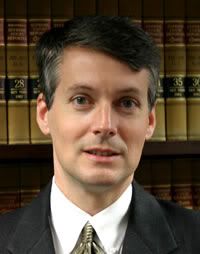 I've lived in the Washington, D.C., suburbs since 1986, so when it comes to museums, I am spoiled. Just a short subway ride away is the National Mall, lined with the Smithsonian museums. They are an incredible national treasure.
When I'm traveling, I try to take some time to visit local museums as well. When my children were younger, we never missed a science museum. Several cities have them now. Not only are science museums a great educational resource, they can also be a significant income generator for communities.
| | |
| --- | --- |
| (2 comments, 724 words in story) | |

The
controversy
over Michael Peroutka's theocratic, white nationalist
candidacy
for county council, in Anne Arundel County, Maryland -- has gotten white hot after he inadvertently
blew-up
a press conference intended to stabilize his foundering campaign.
He declared among other things, that he was not a racist, that he is even an anti-racist. But he was also forced to acknowledge that his advocacy of secession at the 2012 convention of the League of the South and his leading the assemblage in the national anthem -- Dixie -- was not a mistake.
The Baltimore Sun, the state's largest newspaper editorialized that even though the League of the South insists it is not a hate group, it is "harder to argue that it isn't an oddball extremist group with some hair-raising ideas. That they support Southern secession and rally behind all things Confederate pretty much defines the Alabama-based league."
And the blistering editorial, like the rest of the press coverage before and since the press conference, only got hotter.
| | |
| --- | --- |
| (2 comments, 895 words in story) | |
Cross-posted from
The Huffington Post
.
Michael Peroutka, the Republican candidate for Anne Arundel County Council, stood up for secession and the white nationalist League of the South, at a hastily called, standing-room-only press conference on July 30 in Glen Burnie, Maryland. Peroutka has been under fire for months for his involvement in and leadership of the League of the South, a white nationalist group that advocates conservative, Christian theocracy and secession to form a Southern Republic. Top Democratic and Republican leaders had called for him to resign from the group.
Most prominently, Maryland Republican gubernatorial candidate Larry Hogan, Jr., recently disavowed Peroutka because of his involvement in the racist and theocratic group. Hogan campaign spokesman Adam Dubitsky said: "Larry absolutely disavows him. Those views have never been a part of the Republican Party and they never will."
But before the state press corps, Peroutka refused to resign from the the League, which he calls "a Christian, free market group."
| | |
| --- | --- |
| (1 comment, 1913 words in story) | |

Pando Daily
: Journalist Mark Ames has published a must-read story about how
Reason
,the flagship magazine of libertarianism, published a special issue in 1976 promoting Holocaust denial -- including a horrific essay by Gary North, best known as one of the godfathers of Christian Reconstructionism. Many of those involved with the publication of the Holocaust revisionism issue are still involved in the magazine, including the Koch family, which has been a major funder. As for
Reason
, the current editors are in
denial
.
Baltimore City Paper: Journalist Van Smith analyzes the politics of theocratic, white nationalist Michael Peroutka's run as a Republican for Anne Aurndel County Council in Maryland. Peroutka was the 2004 presidential candidate of the Constitution Party and is a longtime leader in the League of the South.
Peroutka has now hit on a more pragmatic approach: run for something winnable, like a local race where the outcome is relatively malleable for someone like Peroutka, whose fundraising capabilities are virtually limitless within the usual legal constraints. He has almost a quarter-million dollars in his campaign chest as of late June, and surely much more has come in since. Top supporters include Roy Moore, the Bible-thumping chief judge of the Alabama Supreme Court who believes the separation of church and state is an attack on Christianity and to whom Peroutka has dedicated a field and monument at his 40-acre Prince George's County property called Gladway Farm; prominent Christian evangelical lawyers William Olson and Herbert Titus, a former Constitution Party vice-presidential candidate; and ex-con Franklin Sanders, a Tennessee metals-trader with secessionist sympathies.

The World Congress of Families, an anti-gay Religious Right operation with an international focus, had been planning to hold "World Congress of Families VIII - the Moscow Congress" in Russia in September. According to a WCF Press Release, the conference has been suspended because of the
"situation in the Ukraine and Crimea (and the resulting U.S. and European sanctions) [which] has raised questions about travel, logistics, and other matters necessary to plan WCF VIII." The "situation" in Ukraine, however, isn't scaring off numerous Religious Right leaders from visiting Ukraine and pitching their wares.
A conservative friend (even after all these years of writing about conservatives and right-wing movements, I still have some conservative friends!) recently asked me why I was writing about the Christian Right burrowing into Ukraine when there are so many other important stories to tell. I told him that, "The purpose is to provide some sort of an early warning so what is happening to LGBT communities in Uganda, Russia, and other countries does not happen in Ukraine. While I am well aware of the toxic attitudes and murderous actions of Radical Islamists towards homosexuals, it is also clear that the mainstream press in this country waited far too long before reporting on the situation in Uganda and the Religious Right's involvement. I am hoping that same situation doesn't play itself out in Ukraine as well.
| | |
| --- | --- |
| (4 comments, 1039 words in story) | |
Cross-posted from
The Huffington Post
.
The head of Maryland's Republican Party, Joe Cluster, has called local candidate Michael Peroutka to the woodshed for a "clarification" about his involvement with a high-­profile, white nationalist hate group. At least that's what Cluster thinks the subject of their July 25 meeting will be.
But wait until he reads this.
| | |
| --- | --- |
| (3 comments, 895 words in story) | |