Surfing through old videos on youtube I found some interesting tapes of H. L. Hunt. Certainly one of the original founders of the modern Religious Right in America. Hunt supported McCarthy and once tried to bribe Billy Graham to run for President. Hunt wrote a novel along with hundreds of columns in his magazines he owned and operated. Hunt seldom attended public school and tended to see education as a device that hampered individual achievement. His famous novel was called, Alpaca. The book explained Hunt's view of the perfect society. It was one where dictatorships were destroyed and the democracy had a peculiar spin. The spin was that successful and wealthy men were allowed to have more votes than the average person.
| | |
| --- | --- |
| (6 comments, 729 words in story) | |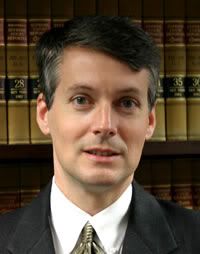 It has become a cliché to say that you spotted an article online that was so strange you first assumed it was from The Onion.
Yet that happened to me over the weekend. Several people posted a story to social media from Blount County, Tenn., concerning a resolution introduced by Karen Miller, a member of the county commission, that implores God to spare the county when he unleashes his wrath on the nation for permitting marriage equality.
| | |
| --- | --- |
| (5 comments, 719 words in story) | |

Corruption of the Concept of Religious Freedom: Pope's Support of Kim Davis
After learning about Pope Francis' secret visit last week with Kim Davis, the Kentucky county clerk who denied marriage licenses to same-sex couples, defied a court order, served a few days in jail, and has now become the poster girl of "religious freedom" for the Christian Right, and her husband, two questions came to mind: Why did the pope meet with Davis? Why the secrecy?
I was searching for something succinct that might describe the pope's trip and his meeting with Davis. Clint Eastwood's "The Good, the Bad, and the Ugly" struck a chord. As did Winston Churchill's October 1939 statement commenting on the actions of Russia: The meet up with Davis "is a riddle, wrapped in a mystery, inside an enigma; but perhaps there is a key."
And the key may be the bastardization of the concept of "religious freedom," which conservative Christians have glommed onto, and are using it to shake as many dollars out of the right-wing money tree as possible.
| | |
| --- | --- |
| (4 comments, 1170 words in story) | |

"Politics is the art of the possible, the attainable -- the art of the next best" -- Otto Von Bismarck
In two-plus years, Pope Francis has become a man for all seasons. For a man who claims to eschew politics, Francis is mastering the art of creating a new narrative. And, heaven knows, the Catholic Church is badly in need of a makeover.
He's loosened things up a bit at the Vatican, has moved the church towards an openness that his predecessor assiduously avoided, and has tried to affect a lifestyle of a regular guy, that is, if a regular guy could be a pope.


Franciscan Friar Who Brought Destruction and Death to California's Native Peoples Canonized by Pope
"I heard the mission bell, and I was thinking to myself, this could be Heaven or this could be Hell..." -Hotel California, The Eagles
During his July visit to Bolivia, Pope Francis "apologized for the `grave sins' of colonialism against the native people of the Americas," USA Today's Bill Theobald recently reported. "I humbly ask forgiveness, not only for the offense of the church herself, but also for crimes committed against the native peoples during the so-called conquest of America," the pope said. Why then is Pope Francis canonizing Junípero Serra, the embodiment of crimes committed against native peoples in California?

| | |
| --- | --- |
| (1 comment, 1091 words in story) | |

An international network of some of the world's most vitriolic Religious Right activists and self-proclaimed orthodox religious leaders is holding its ninth global conference in Salt Lake City, Utah this month. The
World Congress of Families'
(WCF) conferences tend to attract thousands of participants and prominent religious and political leaders from all over the world.
If past conferences are any indication, many Americans may be shocked, but not entirely surprised, by the proceedings.
"From Russia to Nigeria to Australia," as my colleague at Political Research Associates Cole Parke explained regarding the WCF IX agenda, "a seemingly innocuous definition of the 'natural family' is quietly being used as the basis of new laws to justify the criminalization of abortion and LGBTQ people."
Indeed. It has unleashed a rolling thunder of horrific anti-LGBTQ political activism, legislation, and violence. Unsurprisingly, the theme of the Salt Lake City conclave will be religious liberty, and the groups involved in the planning of the event are among the best known organizations of the American Christian Right. They include the Alliance Defending Freedom, Focus on the Family, Family Research Council, Americans United for Life, National Organization for Marriage, Eagle Forum, and the Manhattan Declaration.
Among the featured speakers will be Austin Ruse, the conservative Catholic pro-family leader who last year suggested violence against college faculty and administrators in response to a College Republican's libertarian views on sex, pornography, and women's studies.
Below is a revised and updated version of my story on the sordid episode.
| | |
| --- | --- |
| (7 comments, 1299 words in story) | |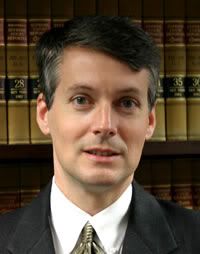 When I was kid, the phrase "Banned in Boston" confused me. I thought of Boston as a liberal, cosmopolitan city. Surely they didn't censor things there.
They don't anymore, but they sure used to. About 100 years ago, Boston was in the grip of dour "vice" crusaders who used their religious beliefs to decide what books and magazines people could read and what performances they could see on stage. And it wasn't alone.
| | |
| --- | --- |
| (2 comments, 687 words in story) | |
Catholic League president Bill Donohue goes after anyone he believes is engaging in anti-Catholic behavior, real or imagined. But as we have come to see, Donohue's criteria for response depends less on the content of a statement as who makes it. And if the anti-Catholicism emanates from a religious libertarian conservative such as Fox News analyst Andrew Napolitano, mum's the word. Donohue has
frequently demonstrated
this double standard since the ascendancy of Pope Francis.
What I did not realize was just how much more brutally ugly these comments would become - while at the same time the self-proclaimed Guardian of all things Catholic looks the other way.

| | |
| --- | --- |
| (2 comments, 1025 words in story) | |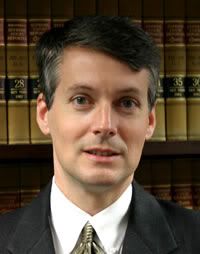 The annual Values Voter Summit (VVS), the nation's largest gathering of the Religious Right, begins today. The event, sponsored by the Family Research Council (FRC), the American Family Association (AFA) and other far-right groups, is celebrating its 10-year anniversary. In light of that, I thought it might be interesting to look back at some of the highlights (or lowlights, if you will) of this event.
Here we go:
| | |
| --- | --- |
| (1 comment, 1183 words in story) | |

Much has been and will be written about the Pope regarding his historic visit to the U.S. But it will be important to try to filter the hype from the historic as a man who is cast as a humble priest and a breath of fresh air, is simultaneously cast as a great leader striding across a global stage and treated as a celebrity.
My friend Frank Cocozzelli has been writing about how Pope Francis has been driving Catholic neoconservatives and the wider Religious Right and a large swath of the Republican Party quite crazy since his tenure began. These are among the many indications that Francis may be able to right a badly listing institution. But it is also worth considering that from the earliest days, the much ballyhooed "Francis effect" has been mostly ephemera --and that a number of writers caution that as much as Francis may challenge the culture warriors of the U.S. Conference of Catholic Bishops, it is wrong to expect that Francis will be a liberal reformer.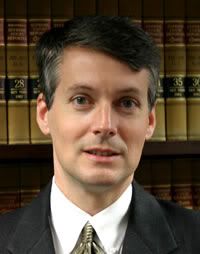 Three years ago, Religious Right phony historian David Barton published a ridiculous book called The Jefferson Lies that argued, in part, that Thomas Jefferson was a fundamentalist Christian who wanted Christianity to form the basis of the U.S. government.
The tome marked a turning point for Barton. His previous books had been self-produced, but The Jefferson Lies was issued by Thomas Nelson, a respectable publisher of evangelical works.
| | |
| --- | --- |
| (4 comments, 732 words in story) | |
In
a recent press release
, Catholic League president Bill Donohue warned, "Pope Visits To U.S. Occasion Ugliness." Donohue then went on to describe the activities of several Catholic and non-Catholic Progressive leaning organizations during the last two papal visits. As is his wont, Donohue recklessly tarred dissent (by the Women's Ordination Conference, for example) as anti-Catholic behavior. Donohue demagogically conflates progressive and liberal dissent with hate. There are important differences between hate and dissent, regardless of the source.
But with the ascendancy of the more open-minded Pope Francis, the Catholic League president all-too-conveniently overlooked much of the ugliness aimed at the pontiff from the Right.

| | |
| --- | --- |
| (3 comments, 871 words in story) | |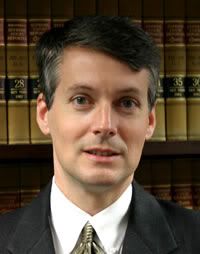 Let's say some people at a company want to get together during lunch hour and hold a Bible study. It's totally voluntary, and they don't pressure anyone else to attend. This is not likely to cause any problems.
But let's say the boss organized the Bible study and attends it regularly. Now we might have a problem if subordinates are coerced to attend overtly or even subtly. (If, for example, those who attend get in good with the boss and are first in line for promotions, raises, etc.)
| | |
| --- | --- |
| (4 comments, 550 words in story) | |
Kim Davis, the county official who refused to grant marriage licenses, fits the profile of a long line of civil disobedience from the South. Kim's lack of respect for the ruling of the Supreme Court fits well with positions of her lawyer. Her legal advisor hails from a school whose founder claimed the Supreme Court ruling against school segregation was a satanic plot. Attorney Matt Staver advised Kim to refuse the order from the court. Matt's alliance with Jerry Falwell's Liberty University helps set the stage for the controversy.
| | |
| --- | --- |
| (2 comments, 1515 words in story) | |

I recently posted a short excerpt here, from an interview I published with Rev. Dr. John Dorhauer, the new General Minister and President of the United Church of Christ. I wanted to say a little more about this, and highlight a few more excerpts. -- FC
Eight years ago, John Dorhauer published an article describing the long term campaign by conservative political, financial and religious interests to sew discord and disruption in mainline Protestant churches. So called "renewal" groups, often affiliated with the neoconservative Institute on Religion and Democracy, wreaked considerable havoc. (I have written a fair amount about this subject myself.) His work in this area led to the publication of book that was a turning point in the battle: Steeplejacking: How the Christian Right is Hijacking Mainstream Religion.
When Dorhauer assumed the office of General Minister and President of the historic, million member United Church of Christ this month, he knew what he is up against.