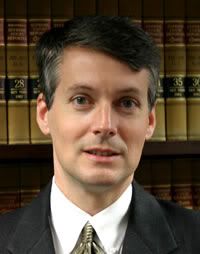 Some elected officials have a bad habit of releasing official proclamations lauding the Bible, Christianity or religion generally.
We at Americans United find these proclamations to be extremely annoying, but judges have not been very sympathetic to efforts to try to block them in court. They usually say that these proclamations are just suggestions that don't require anyone to do anything and therefore they pass constitutional muster.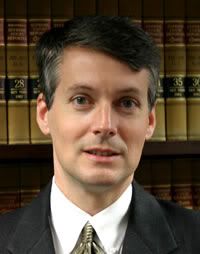 Over the weekend, a group of atheists, humanists, agnostics and others held a "Reason Rally" in front of the Lincoln Memorial in Washington, D.C.
Thousands of people attended the event, which was designed in part to express support for secular government and separation of church and state. This is an audience we want to reach, so Americans United had an informational table at the rally.
| | |
| --- | --- |
| (4 comments, 587 words in story) | |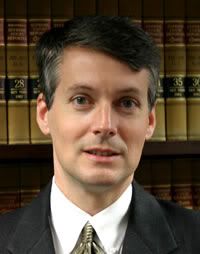 Alabama Chief Justice Roy Moore is in legal hot water again and has no one to blame but himself - but, as usual, he doesn't want to accept responsibility for his actions.
As we reported previously, Moore has been temporarily suspended from the Alabama Supreme Court in the wake of charges that were filed against him by the Alabama Judicial Inquiry Commission. The commission, acting on complaints filed by state residents, sent the matter to the Alabama Court of the Judiciary, which will investigate. If Moore is found guilty, he could be removed from the court.
| | |
| --- | --- |
| (9 comments, 651 words in story) | |
The United States Conference of Catholic Bishops (USCCB) is preparing to kick off its annual
Fortnight for Freedom
. This year the two weeks of events will feature a touring exhibit of relics of English martyrs Thomas More and John Fisher. The idea is to promote their idea of religious freedom; something I as an American Catholic find questionable, if not ironic.
| | |
| --- | --- |
| (1 comment, 944 words in story) | |
Reports from around the nation are reporting Ken Starr, President of Baylor University, has been fired as head of the Baptist school. Other stories report the trustees are not commenting and refuse to respond to rumors. Supposedly by early June the full report of the board meetings will be revealed.
| | |
| --- | --- |
| (6 comments, 788 words in story) | |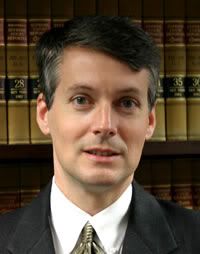 Political news of late has been dominated by three people - Donald Trump, Hillary Clinton and Bernie Sanders. They've certainly provided good copy, but there are some other things going on politically that you might not have heard about.
Let's consider Kentucky, for example. The commonwealth has been the site of mostly bad news lately. Ken Ham's "Ark Park" is getting taxpayer incentives, and the state's Republican governor, Matt Bevin, is thrilled.
| | |
| --- | --- |
| (3 comments, 597 words in story) | |

Never ones to allow grass grow under their feet when confronted by social and cultural changes, the Christian Right has responded with a thunderous "No Way Obama," to the joint directive from Department of Justice and the Department of Education to public schools across the country advising them that they need to permit transgender students access to bathrooms consistent with the gender with which they identify, and deals with such issues as housing, locker rooms, pronouns and gender references on identity documents.
The Family Research Council's Tony Perkins called the directive a "missive ... courtesy of the lawless bullies at the Departments of Justice and Education." Other Christian Right leaders are calling it "radical social engineering," and a "leftist coup of local schools." One longtime conservative activist is calling on Christians to remove their children from public schools.

| | |
| --- | --- |
| (2 comments, 1062 words in story) | |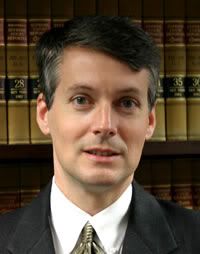 Every few years, a political pundit comes along and proclaims that the Religious Right is dead or on the verge of dying. I started working at Americans United in 1987 and have heard it proclaimed many times over nearly three decades.
The latest theory goes like this: Donald Trump is such a divisive figure that he has split the Religious Right. The movement won't recover from his candidacy.
| | |
| --- | --- |
| (7 comments, 788 words in story) | |
Even as Donald Trump seeks to tack to the center, and leave behind his earlier, wildly controversial statements on Hispanics and Muslims, mounting evidence concerning the Trump campaign's ties to racist white nationalists threatens to undermine Trump's re-branding effort.
Media has recently showcased a Trump campaign link to a director of the American Freedom Party (AFP), William D. Johnson, whom the Trump effort had picked as a delegate in the upcoming California primary. Johnson's AFP has run racist pro-Trump robocalls in at least six primary and caucus states.
But the Trump for president effort has more direct, high-level contact with another AFP director, James Edwards - whom the Trump campaign vetted for VIP press credentials in late February. Edwards then broadcast his Political Cesspool radio show live from a Trump rally in Memphis. On March 1, 2016, Edwards co-hosted a radio show featuring a 20-minute appearance by Donald Trump Jr.
On the show, Edwards suggested that the Trump, Jr. radio show appearance could light up his white nationalist movement "like Napalm on a grassroots blaze".
| | |
| --- | --- |
| (4 comments, 2504 words in story) | |

Those of us who write about the Religious Right and related matters often find ourselves wishing that we were wrong. Back in 2011 we faced one of those times. As journalist Jodi Jacobson put it, "The president has presided over the greatest erosion to women's reproductive health and rights in the past 30 years, and a continuing degradation of our rights at the state level." The neglect to women's reproductive freedom and access to reproductive health services will be a lasting legacy of this president. There are many reasons for this of course, but it is helpful to see how we got here, and what lessons we have learned and which one's we haven't. That is a project for another day, but this post from five years ago is a good place to begin to consider what happened and why. -- FC
One of the consequences of the creeping Religious Rightism in the Democratic Party has been the steady erosion of reproductive rights and access to reproductive health care for women, especially abortion care.
Two items in the news underscore the situation. A special issue of Conscience magazine questions whether the Obama administration's policies can be considered prochoice. And an article in the Los Angeles Times, outlining the current "torrent" of draconian antiabortion legislation being proposed, and sometimes enacted in the states. The latter is, of course, but an indicator of the still-cresting wave of state level anti-abortion public policy work in the generation since the Casey decision of the Supreme Court, which allowed considerable, medically unnecessary, state regulation of access to abortion care.
Journalist Jodie Jacobson, writing in Conscience, reviews the highlights of Obama's prochoice 2008 campaign stances and his record so far as president and concludes,
"The president has presided over the greatest erosion to women's reproductive health and rights in the past 30 years, and a continuing degradation of our rights at the state level."
| | |
| --- | --- |
| (9 comments, 1695 words in story) | |

The American Family Association's boycott of Target stores, over its transgender-friendly bathroom policy, has reached its second or maybe third stage. On Wednesday, May 11, Tim Wildmon, the president of the AFA, made a pilgrimage to Target headquarters in Minneapolis, Minnesota, and delivered what he claimed were more than one million signatures pledged to boycott Target. Company officials politely, but firmly, rebuffed Wildmon.
According to the Huffington Post, Target CEO Brian Cornell told CNBC's Squawk Box that, "We took a stance, and were going to continue to embrace our belief of diversity and inclusion and just how important that is to our company."
Cornell also stated that "the vast majority of our stores have a family restroom" (1,400 of 1,800 nationwide) and that the company plans on implementing family restrooms in the rest of its stores over the next few months."

| | |
| --- | --- |
| (1 comment, 915 words in story) | |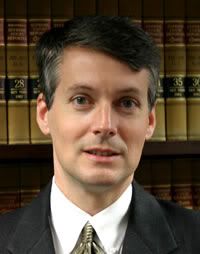 Word broke late Friday night that Roy Moore, chief justice of the Alabama Supreme Court, may be on the verge of losing his job - again.
When we last left the Ayatollah of Alabama, he was throwing a hissy-fit over marriage equality. That mean old U.S. Supreme Court had issued a ruling that had the effect of making marriage equality the law in all 50 states. Moore, channeling his inner Jefferson Davis, decided to nullify the decision.
| | |
| --- | --- |
| (3 comments, 633 words in story) | |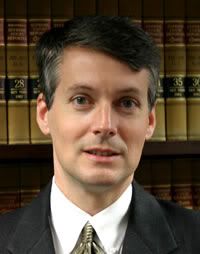 Officials in Kentucky have apparently decided that they're willing to endure a large amount of embarrassment if it will bring some mediocre jobs to the state.
Media outlets reported recently that the state will spend $10 million on road improvements near the infamous "Ark Park," a creationist attraction being erected in Williamstown by Ken Ham.
| | |
| --- | --- |
| (5 comments, 559 words in story) | |
Since 2013 (and with growing interest, especially since Ted Cruz mounted his bid for the presidency), various authors have sought to address Cruz' ties to the diffuse but widespread movement known as Dominionism.
But most of these various treatments seem to share common flaws - they typically focus on a few details but miss the extensive range of evidence tying Ted Cruz and his campaign to dominionism and its advocates. They also typically neglect to answer an obvious question - why is dominionism a bad thing ? Isn't it just a healthy expression of Christian engagement in the democratic process ?
In the piece below, I've tried to address those shortcomings and also contextualize dominionism a bit.
| | |
| --- | --- |
| (5 comments, 6750 words in story) | |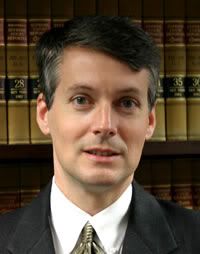 Blogs like this are often the bearer of bad news - we may report about a public school district trying to teach creationism, an attack on LGBT rights by a Religious Right group, an effort by a large and powerful church to secure tax funding for its private school system, etc.
But today's story is good news. It may, in fact, even warm your heart a little.
| | |
| --- | --- |
| (3 comments, 613 words in story) | |