Religious freedom is one of the central issues of our time. Arguably, it a central issue in any time, and every time, at least in the United States. The country was founded with a very deliberate approach to promoting a permanent culture and constitutional protection for religious pluralism and separation of church and state, partly in order to preserve this historic advance in democracy and human liberation.
Somewhere along the way in the 20th century, what we now call the Christian Right gathered in sufficient ideological coherence and political capacity to create a theocratic movement that most of us thought could never happen here. Nevertheless, here we are, as the Christian Right has made religious freedom the centerpiece of its contemporary politics.
The theocrats of the 18th century enjoyed benefits of a unified church and state, such as existed in colonial Virginia. One of the reasons for and results of the American Revolution was to dismantle that power structure in the name of religious freedom.
Sometimes my fellow progressives forget that the anti-colonial war of liberation that was fought primarily along the Eastern Seaboard in the 1700s, was supported by persecuted religious dissidents such as Baptists and Presbyterians. I have published an essay in The Public Eye that seeks to address some of this, titled Religious Freedom is a Progressive Value.
| | |
| --- | --- |
| (17 comments, 519 words in story) | |
There has been a recent rash of demonstrations outside of the famous First Baptist Church in Dallas, Texas. The current pastor appears to be the brunt of the vocal sign -wielding mobs gathering outside the building that houses the congregation. Pastor Dr. Robert Jeffress is accused of being responsible for the election of Donald Trump as President. Vocal activists have given credit to Jeffress for changing the course of the Nation. Few appear to be aware of historic relevant connections to the church and city to the foundation of the modern Religious Right. Author Bill Minutaglio has written a book seeking to make the connection between the Dallas of the sixties and the hard right. Minutaglio has authored a book named Dallas 1963, in which he unveils peculiar and little unknown facts about the city and the fascinating peoples that staffed the movement that appears to have come of age and blossomed into a national phenomena. A movement that led to recent political results. Jeffress and his rival in North Dallas, Jack Graham, can boast of accomplishments started by foundations laid in Dallas over fifty years ago.
| | |
| --- | --- |
| (15 comments, 3140 words in story) | |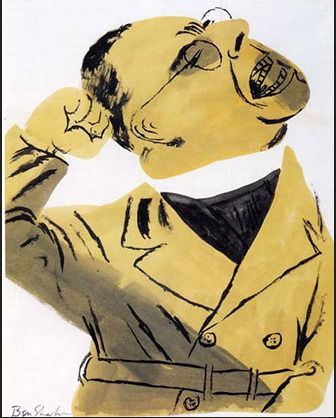 Yes, folks it's time for the presentation of the annual Coughlin Award. As always, the competition was fierce. But this year, the gold goes to militant anti-choice priest
Fr. Frank Pavone
.
| | |
| --- | --- |
| (13 comments, 838 words in story) | |
It is time to once again note the preposterous-but-malevolent claims that there is a War on Christmas. The annual revival of this repulsive anti-Semitic tradition begun by Henry Ford is carried forward today primarily by the Christian Right and the dour propagandists at
Fox News
.
But fortunately, even these provocateurs cannot not drown out authentic and beautiful celebrations of those who seek to honor and enjoy Christmas in all of its dimensions.
| | |
| --- | --- |
| (14 comments, 791 words in story) | |
In March 2016 Trump campaign strategist and CEO Steve Bannon made a comment that could be construed as being blatantly anti-Catholic. He accused the Catholic Church of supporting immigrant rights in order to pad the number of their American following. And as expected several Catholic spokesmen seized on the remarks, attacking Bannon as a bigot.
And while this criticism may well be warranted, it overlooks a more ominous dimension of Bannon's character. He will say anything in the blind pursuit of political power.

| | |
| --- | --- |
| (21 comments, 1132 words in story) | |
One of the challenges in writing about the Religious Right and what to do about it is the matter of terms and definitions. That's why I revise and update this post from time-to-time
From the earliest days of Talk to Action, we have written about how unfair labels and terms of demonization are not only inaccurate and opposed to basic standards of scholarship and journalism -- but conflict with the basic values of all people of good will. (They tend to be politically counterproductive as well.) The purpose of this post is not to go over all that again, but simply to highlight some useful resources on basic definitions and usage for those who are interested in trying to get it right.
| | |
| --- | --- |
| (24 comments, 573 words in story) | |
I might be one of a select few who didn't vote for Donald but would have to say Trump's election made my life easier...I might even stretch it and use the word "better." I gleaned this idea from a local leader of the Democratic Party. He is well versed on politics and media, having been in the industry. He is now a retail owner and dared not place a Hillary sign in front of his place of business. He knew it would cost him customers.
| | |
| --- | --- |
| (19 comments, 1357 words in story) | |
Back in 2012-2014 I did a lot of writing and research on
The Gathering
, the yearly meeting of elite evangelical right philanthropists who collectively distribute upwards of $1 billion dollars a year in grants and function as the funding wing of The Fellowship, which hosts the National Prayer Breakfast.
My research was based, at least initially, on an audio archive of talks at The Gathering which went back to 1996. That archive, along with a trove of The Gathering newsletters back to '96, used to be publicly available at the official website of The Gathering. Around 2013 or so, most of that archival material vanished. Fortunately, I had harvested it and have since made it available to select researchers.
| | |
| --- | --- |
| (13 comments, 3228 words in story) | |
There is a misguided effort underway to not use the term "alt-right." The effort, currently
led by the Center for American Progress
, claims that using the term somehow helps provide PR cover for racists. It would be nice, but there is rarely a one word solution for anything. That's why this campaign is a non-starter that will be ignored by almost everyone.
This major report
on the Alt-Right and its founder, by Sarah Posner in
Rolling Stone
is a good example of just how ignored this campaign will be. Sensible discussions of the term are busting out all over.
Slate
had a
good discussion
titled "There's No Better Term for the Alt-Right Than Alt-Right."
Another approach
was outlined by scholar Matthew Lyons, (Co author with Chip Berlet of the book
Right-Wing Populism in America: Too Close for Comfort
, which has turned out to be an important scholarly handbook for our time). Lyons writes:
We are moving into a bleak period, when understanding the forces opposing us will be more important than ever. That means exposing supremacist ideologies in all forms and guises, but it also means developing a political vocabulary that lets us make distinctions, rather than treat all enemies as one undifferentiated mass.
In light of the controversy, the Associated Press has updated their Stylebook.
"Our guidance on when and how to use the term "alt-right," including: avoid using it generically and without definition."
This is, of course true of all such terms. Never use them generically, and always define them so the reader can understand what the writer actually intends. This is one of the reasons why at Talk to Action we have sought to avoid labeling and demonization.
| | |
| --- | --- |
| (100 comments, 881 words in story) | |
A refresher on dominionism will probably come in handy over the next little while. -- FC
I am pleased to report that the task of getting the low down on dominionism may be becoming easier for scholars, journalists and activists. There have been four important works of scholarship published in the past year that taken together, are a game changer in what is becoming a sprawling (and often tendentious) conversation across the past half century and across much of our religious and political culture.
| | |
| --- | --- |
| (26 comments, 541 words in story) | |
This post from 2-14 will be a helpful resource in the days ahead. -- FC
Mother Jones' January/February issue includes an article titled "Meet the New Kochs: The DeVos Clan's Plan to Defund the Left." Author Andy Kroll details Dick DeVos' role in orchestrating the ambush that made Michigan a "right-to-work" (aka "right to work for less") state. Of course, the DeVos family's exploits against labor unions and public education aren't new, and Talk2action contributors have been writing about them for years. This includes a series of articles on the DeVoses role promoting school vouchers and a series of articles by Russ Bellant, author of the 1996 book, The Religious Right in Michigan Politics. See the list and links after the fold, including a video clip from Dick DeVos' 2002 speech at the Heritage Foundation in which he described the need to change the face of the "school choice" movement.
| | |
| --- | --- |
| (39 comments, 723 words in story) | |
This post about the long term strategy for privatizing the public schools takes on fresh importance in light of the nomination of Betsy DeVos to be the Secretary of Education. -- FC
Right-wing think tanks have determined that school vouchers are key to eradicating public education and Dick and Betsy DeVos lead the way in execution of the well-funded plan. The money is tracked in two extensive reports on Talk2action [1 and 2]. DeVos video excerpt below fold.
"We need to be cautious about talking too much about these activities," Dick DeVos warned in a December 2002 speech at the Heritage Foundation. DeVos was introduced by former Secretary of Education William Bennett and then proposed a stealth strategy for promoting school vouchers in state legislatures. DeVos and his wife Betsy had already spent millions promoting voucher initiatives that were soundly rejected by voters. Pro-privatization think tanks had concluded that vouchers were the most politically viable way to "dismantle" public schools; the DeVoses persevered. Dick DeVos introduced his 2002 Heritage Foundation audience to a covert strategy to provide "rewards or consequences" to state legislators, learning from the activities of the Great Lake Education Project (GLEP) initiated by Betsy DeVos. Vouchers should be promoted by local "grass roots" entities and could not be "viewed as only a conservative idea." DeVos added, "This has got to be the battle. It will not be as visible."
| | |
| --- | --- |
| (12 comments, 1755 words in story) | |
Political analysts have postulated a number of theories to explain the victory of Donald J. Trump in the presidential election: Hillary Clinton failed to energize the Democratic base, Trump tapped into a vein of hidden supporters, angry Rust Belt voters rose up, etc.
But some activists in the Religious Right have their own explanation: It was divine intervention.
| | |
| --- | --- |
| (114 comments, 591 words in story) | |

Emancipation, Reconstruction, Redemption, the Ku Klux Klan,
Jim Crow
The struggles of the Civil Rights Movement took us two steps forward
Now the "Second Redemption" yanks us back
Racism, White nationalism, misogyny, heteropatriarchy, xenophobia, militarism, authoritarianism, neofascism, Alt-Right
| | |
| --- | --- |
| (14 comments, 140 words in story) | |
Julian Assange has been busy lately trying to sabotage Democratic nominee Hillary Clinton's run for the Presidency. As part of his vendetta, he has released a series of hacked e-mails, one of which was highlighted with the apparent intent of suppressing Catholic support for the Democratic nominee. But by any reasonable standard, it would take some interpretations of convenience to make it so.
| | |
| --- | --- |
| (9 comments, 932 words in story) | |