In a new post on his "Christian Fighter Pilot" blog titled "
BGen Kristin Goodwin and the USAFA Honor Code
," Air Force Lieutenant Colonel Jonathan Dowty has accused BGen (Select) Goodwin, who has been
nominated to be the Air Force Academy's next commandant of cadets
, of being a liar. Dowty's basis for this accusation? Goodwin graduated from the Air Force Academy in 1993, but the policy of "Don't ask, don't tell" (DADT) wasn't implemented until 1994. Therefore, according to LtCol Dowty, Goodwin,
who is a lesbian
, must have lied about her sexual orientation in order to join the Air Force, asking in his blog post: "How did Col Goodwin -- an open homosexual -- enter the Air Force without lying?"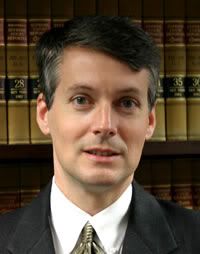 Every few years, someone in the far-right fundamentalist Christian community puts forth the argument that modern American culture has become so nasty and hostile to "traditional" Christians that it's time to withdraw.
They don't plan to go to a forgotten island somewhere. Rather, they would create a kind of community in internal exile. As much as possible, they'd form parallel structures, such as fundamentalist-oriented educational institutions and media channels, and tend to their own gardens.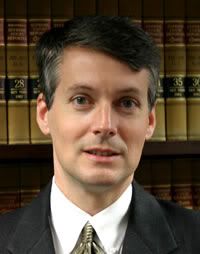 Last week, Supreme Court Justice Samuel Alito gave a speech to a group of Catholic lawyers that didn't get as much attention as it should have.
Alito addressed Advocati Christi, a group of Catholic lawyers and judges affiliated with the Catholic Diocese of Paterson, N.J. The Associated Press reported that the organization works to "provide an opportunity for lawyers learn about the Catholic faith and Catholic social teaching and to help them integrate these into their life and practice."

Since President Donald Trump's immigration policy gave law enforcement officials unprecedented power to aggressively target immigrants in the country illegally, the nation's immigrant communities have been living in fear, from the threat of arrest, detention and deportation.
Department of Homeland Security documents "revealed the broad scope of the president's ambitions: to publicize crimes by undocumented immigrants; strip such immigrants of privacy protections; enlist local police officers as enforcers; erect new detention facilities; discourage asylum seekers; and, ultimately, speed up deportations," The New York Times' Michael D. Shear and Ron Nixon reported late last month.
"The message is: The immigration law is back in business," said a gleeful Mark Krikorian, the executive director of the Center for Immigration Studies, which supports restricted immigration. "That violating immigration law is no longer a secondary offense."

| | |
| --- | --- |
| (3 comments, 951 words in story) | |

Today, Donald Trump appointed C-FAM Executive Vice President Lisa Correnti to the US Delegation To UN Commission On Status Of Women. (C-FAM is a Catholic Right organization involved primarily in advocacy at the UN.) Three years ago, Correnti's boss, Austin Ruse, said that women's studies faculty "should be taken out and shot."
Ruse launched into his eliminationist broadside as he guest-hosted a show on American Family Radio in 2014. His remarks so horrified the not easily horrified conservative Christian broadcaster that he was fired and banned from further appearances.
But Lisa Correnti and Austin Ruse rode out the crisis. -- FC
Austin Ruse doesn't understand why people were so upset when he said on a national radio program that university leaders "should all be taken out and shot." Ruse was reacting to reports that a Duke University freshman had launched a career in porn, partly to pay for her college tuition. The Catholic Right leader who heads the Catholic Family and Human Rights Institute (C-FAM) blamed less than one semester of exposure to women's studies for the freshman's choice of part time jobs.
Ruse initially apologized for his violent outburst, claiming, "I have dedicated my life and career to ending violence." But as I reported at the time, Ruse had nothing to say about the threats of violence and death against the student, (whose stage name is Belle Knox) about whom he pretends to care. While Ruse is still whining about the episode - he also still has nothing to say about the ongoing threats against young Belle Knox -- who is nevertheless bravely continuing her college education at Duke.
In any case, Ruse's latest comments demonstrate that when he made his original apology -- he didn't really mean it.
| | |
| --- | --- |
| (1 comment, 885 words in story) | |
Yesterday I listened to Russ Limbaugh. Rush advised listeners it would be best that they not listen to CNN,MSNBC, ABC, CBS and etc. He warned them it would be too depressing and was not good for their mental health. He suggested they just allow him to listen to the "drive by media," and he would digest it and do the thinking for them.
| | |
| --- | --- |
| (3 comments, 651 words in story) | |
In December 2016 I
wrote
about how White House chief strategist Steve Bannon, who likes to flash his Catholic credentials when it comes to economics, displays no interest in actual Catholic teachings on economics. Perhaps that his because his position is at odds with that of Pope Francis, and as recent news reports suggest, he may also have joined forces with Vatican opponents of the Pope's emphasis on refugees, tolerance, and spiritually.
| | |
| --- | --- |
| (3 comments, 926 words in story) | |
Conservative Catholic writer Ross Douthat has dissembled again. This time, in a February 15, 2017
New York Times
op-ed titled
The Trump Era's Catholic Mirror
. Douthat's screed attempts to disparage the reform-minded Pope Francis by painting the Pontiff as a Catholic version of Donald Trump.
| | |
| --- | --- |
| (2 comments, 473 words in story) | |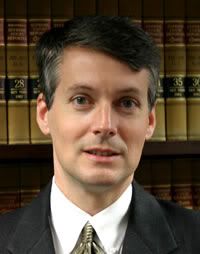 Every so often, right-wing commentator Pat Buchanan lurches out of the far-right fever swamp where he has resided for the past 50 years to offer all of us some pearls of wisdom.
His latest is an old standby: If you don't like a court ruling, find a way to shut down the court.
Buchanan got on this tear because President Donald J. Trump, you might have noticed, is having a little trouble with his ill-conceived executive order that attempted to impose a "Muslim ban" on immigrants and refugees. A federal court in Washington state put it on hold, a ruling that was later upheld by the U.S. 9th Circuit Court of Appeals. A separate federal court in Virginia also struck down application of the ban in that state, explicitly citing its church-state faults. (Americans United has been involved in all of these cases.)
| | |
| --- | --- |
| (1 comment, 830 words in story) | |

Here is one from the archives, Feb 12, 2011, that serves as a reminder of how deeply disingenuous people can be. Appeals to seek common ground can sometimes be just that. Other times, as we have seen too many times, it is a tactical deception. It is always good to be both open and wary. - FC
Focus on the Family says they now want to work with abortion rights organizations to reduce the number of abortions. Taken by itself, it would appear to be a remarkable change of approach by the fiercely antiabortion house that Dobson built -- but a few minutes on the Focus on the Family web site suggests that Focus on the Family is acting in bad faith.
| | |
| --- | --- |
| (7 comments, 691 words in story) | |

Are your state's tax dollars funding the teaching of religious supremacism and bigotry?  What about Creationism?  The answer is undoubtedly yes, if you live in a state with a voucher or corporate tax credit program funding "school choice."
Religious schools across the nation are receiving public funds through voucher and corporate tax credit programs. Many hundreds, if not thousands, of these schools use Protestant fundamentalist textbooks that teach not only Creationism, but also a religious supremacist worldview, with a shocking spin on politics, history, and human rights.
| | |
| --- | --- |
| (11 comments, 5050 words in story) | |
"One need not accept any of those views to agree that they had appealed to real concerns of real people, not to mindless, unreasoning fears, racial or otherwise. And though many of those concerns once had been arrogantly or ignorantly dismissed as mere racial `code words,' every president from Nixon to Clinton based his successful campaign on some key elements from the Wallace political cannon." Author Stephen Lesher, George Wallace Biographer.
| | |
| --- | --- |
| (6 comments, 1181 words in story) | |
My Talk to Action colleague Rachel Tabachnick has been doing yeoman's work in explaining Betsy DeVos's long-term strategy for decimating universal public education. If you haven't I strongly urge you to read her work,
here
,
here
, and
here
. DeVos, President Trump's choice for Secretary of the Department of Education, is not there to strengthen that governmental agency but essentially, to destroy it. Indeed, her motives have been clear for a long time. DeVos's family related philanthropies are longtime funders of Christian Right projects, particularly in the area of school privatization.
Politico
reports
that DeVos has said her work in education is intended to "advance God's kingdom."
| | |
| --- | --- |
| (6 comments, 1165 words in story) | |

This post from 2011 surfaces important information about President-Elect Trump's nominee for Secretary of Education, Betsy DeVos. -- FC
Erik Prince, Brother of Betsy DeVos, Building Mercenary Army in UAE
The Prince and DeVos families are at the intersection of radical free market privatization and the Religious Right, and have made an enormous impact on the current political atmosphere. Erik Prince played a significant role in privatizing military functions while his older sister Betsy is at the helm of a movement to privatize public schools. The billionaire brother/sister duo are also vice presidents of their parents' foundation which is one of the major funders of Focus on Family and Family Research Council and an array of missionary organizations and right-wing think tanks.
| | |
| --- | --- |
| (21 comments, 3457 words in story) | |

Religious freedom is one of the central issues of our time. Arguably, it a central issue in any time, and every time, at least in the United States. The country was founded with a very deliberate approach to promoting a permanent culture and constitutional protection for religious pluralism and separation of church and state, partly in order to preserve this historic advance in democracy and human liberation.
Somewhere along the way in the 20th century, what we now call the Christian Right gathered in sufficient ideological coherence and political capacity to create a theocratic movement that most of us thought could never happen here. Nevertheless, here we are, as the Christian Right has made religious freedom the centerpiece of its contemporary politics.
The theocrats of the 18th century enjoyed benefits of a unified church and state, such as existed in colonial Virginia. One of the reasons for and results of the American Revolution was to dismantle that power structure in the name of religious freedom.
Sometimes my fellow progressives forget that the anti-colonial war of liberation that was fought primarily along the Eastern Seaboard in the 1700s, was supported by persecuted religious dissidents such as Baptists and Presbyterians. I have published an essay in The Public Eye that seeks to address some of this, titled Religious Freedom is a Progressive Value.
| | |
| --- | --- |
| (2 comments, 519 words in story) | |