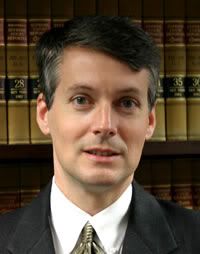 Today President Barack Obama, who is the world's worst Muslim - he drinks alcohol and eats bacon - will do something many Muslims do regularly: visit a mosque in America.
Now, sensible people know that the president is not a Muslim. Those rumors have been circulating on the kook fringes of the far right since Obama rose to national prominence as a political figure. They stem from the racist assumption that since the president is a black man with a name some consider unusual, he must be a Muslim. The "Obama-is-secretly-a-Muslim" claim is the twisted cousin of the equally deranged belief that he wasn't born in America.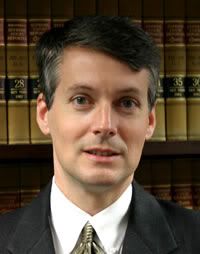 The Iowa caucuses are today, and, despite what you may have heard, Jesus Christ is not appearing on the ballot.
Several of his close friends are, though. As voting approaches, Republican candidates have been working hard to win endorsements from prominent conservative evangelicals by explaining just how much they plan to mix up religion and government if elected.

With less than a week to go before the Iowa caucus, evangelical Christian leaders are facing a huge dilemma. Should they endorse the candidate they feel has faith at the center of their lives, or should they go with someone they think can defeat either Hillary Clinton or Senator Bernie Sanders. The two leading Republican Party presidential candidates, Donald Trump and Texas Senator Ted Cruz, have been duking it out for endorsements by Religious Right leaders for the past few months. One week after speaking at Liberty University on Martin Luther King Jr. Day, Trump received the endorsement of Liberty's president Jerry Falwell Jr., who has stated that Trump "reminds me so much of my father." At just about the same time, Tony Perkins, president of the highly influential Washington, D.C.-based Family Research Council, has personally endorsed Cruz.
Although Florida Senator Marco Rubio appears to be a non-factor in Iowa, oddly enough, while some of the bigger names in evangelical Christian politics are endorsing Trump or Cruz, Rubio has, according to a report in The Christian Post, "the support of more than 70 percent of evangelical leaders and influencers, and remains their top presidential pick for the seventh month in a row, according to WORLD magazine's monthly surveys."


It is a case of the more things change the more things stay the same. I wrote a short post in 2008 about how wrong the media and the pundit class can sometimes be when discussing political endorsements by Christian Right leaders. (I am reposting that piece after the jump.) Sometimes what social scientists and psychologists call confirmation bias rules punditocratic thinking when it comes to the Christian Right. (Confirmation bias is the tendency to see or acknowledge information that confirms one's beliefs while giving disproportionately less consideration to facts that point to or even prove alternatives.) Sometimes confirmation bias is so profound that it deeply skews good reporting, scholarship, and political analysis. This problem may once again become a major feature of the presidential campaign this year.
There has recently been a great deal of head scratching about the meaning of presidential campaign endorsements by various Christian Right leaders. This quadrennial exercise is almost always much more obtuse than is necessary. A few quick observations: The Religious Right has never been monolithic, religiously or politically. As a movement it is has always been divided in election years among the presidential candidates, with the exception of when George W. Bush ran unopposed for his second term. Major candidates with arguably major flaws from a conservative evangelical perspective have been supported through the primaries and general election, drawing varying degrees of leadership and popular support. John McCain and Mitt Romney to name two obvious examples. The thrice married, pro-choice, pro-LGBTQ rights former New York mayor Rudy Giuliani was supported by Ralph Reed in 2012. Pat Robertson supported him in 2008. And so on.
Nevertheless, this time there is great consternation about Jerry Falwell Jr.'s endorsement of Donald Trump. But there is less here than meets the eye. That some prominent leaders would take a chance and endorse the front runner for the GOP nomination, even if seen as opportunistic, should come as no surprise. Marco Rubio has been endorsed by Rick Warren and Samuel Rodriguez. Ted Cruz has been endorsed by Tony Perkins and James Dobson. David Barton runs a Cruz related super-Pac. Huckabee has far fewer major Christian Right endorsements than last time, but he does enjoy the support of Tim LaHaye and Jim Garlow.
Things change, but in important ways it has always been like this. Donald Trump is certainly unlike any candidate we have seen. But what that means for the always deeply divided evangelical community and the broader Christian Right is a different set of questions than many in the media and the pundit class seem to think. -- FC
| | |
| --- | --- |
| (4 comments, 1103 words in story) | |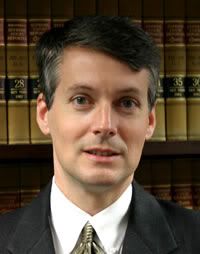 At public schools around the country, students, mostly high schoolers, are forming Gay-Straight Alliance clubs. Fundamentalist Christians often freak out over the existence of these clubs, like these people are doing in Winchester, Tenn.
Whenever this happens, I have to explain, once again, who made it possible for students to form Gay-Straight Alliances at public secondary schools.
It was fundamentalist Christians.
The church I attend just had a member place a display at the back of a Sunday morning Bible class. The display called for all Christians to support Israel and there is a sheet for members to sign a document to be sent to Secretary of State, John Kerry. The promotional material came from Dr. Mike Evans. Mike is a frequent contributor to Fox News and a self proclaimed expert on Israel. Evans believes we should shelve the Kerry-led treaty with Iran and instead declare war on the nation. Evans says God revealed to him in a vision who the leader of Israel would be before the world knew this. Mike believes the move by Kerry to negotiate a treaty with Iran is a satanic plot. Evans thinks Jimmy Carter is an evil diplomat because of Carter's leadership in supporting the Oslo agreement. Many Christian Zionists, like Evans, want people who are not Jews driven from the Holy Land which they claim God gave to Israel in the past and it still belongs to them. Christian Zionist Jon Hagee told an audience I was in that if you place Israel in your church budget God's prosperity will fall upon your congregation. This promise is not promoting spiritual prosperity, as much as financial prosperity. More than one writer has uncovered Houston area Zionists who were active Christians and making plans to bomb the Dome of the Mosque. The sacred Muslim site within the walls of the ancient Jewish Temple. This move was to hasten the Second Coming of Christ. (The fact that it might start World War III did not seem to be on the radar in this crowd.)
| | |
| --- | --- |
| (2 comments, 1018 words in story) | |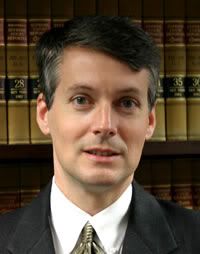 Saturday is Religious Freedom Day. While it's not one of our most well-known or popular holidays, Religious Freedom Day shouldn't be overlooked. Our country is in the middle of a campaign, spearheaded by far-right religious groups and their political allies, to redefine religious freedom. We cannot allow this to happen.
This campaign takes several forms. We see efforts by Religious Right groups and the U.S. Catholic bishops to take religious freedom, a key individual right, and turn it into something that allows one person to control or make moral decisions for others.

There's a sexual harassment case involving a fellow named Bill that's rocking the headlines, and it has nothing to do with Bill Cosby. Welcome to the world of Bill Gothard, where at least ten women have thus far filed lawsuits accusing the founder of the Institute in Basic Life Principles (IBLP) of sexual abuse and harassment, according to numerous reports.
| | |
| --- | --- |
| (4 comments, 844 words in story) | |

This week, I published a report -- months in the making -- titled,
When Exemption is the Rule: The Religious Freedom Strategy of the Christian Right
. (I recommend the PDF version, a great reading experience!). It was intended as a conversation starter. Not because many of us are not already talking about religious freedom as it relates to many issues of concern. Its more that the Religious Right seems to have the upper hand in these matters -- and it is time to change that dynamic.
I'm pleased to report that the conversation has begun this Religious Freedom Week. Rather than going back to the report and quoting myself, allow me the wonderful privilege to introducing the very kinds of reporting and conversations I hoped this project would launch. It is no small thing to publish something like this, and I am grateful that it is being read and discussed by such knowledgeable and thoughtful writers as those below:
Retired Catholic theologian Bill Lindsey kicks it off at his blog.
Fred Clarkson wants this report on how we've gotten where we are with the bogus religious freedom arguments of the religious right, with its attempt to stand authentic religious freedom on its head, to be a wake-up call to us.
| | |
| --- | --- |
| (5 comments, 1195 words in story) | |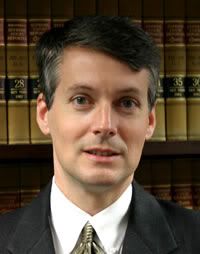 Alabama Supreme Court Chief Justice Roy Moore last week tried, once again, to block marriage equality in that state.
There is no case pending before the state high court dealing directly with same-sex marriage, but Moore decided to issue an order anyway. He instructed probate judges in the state to cease issuing marriage licenses to same-sex couples. Moore's novel theory is that the U.S. Supreme Court's ruling in Obergefell v. Hodges applies only to a handful of states in the U.S. 6th court circuit, where the case originated.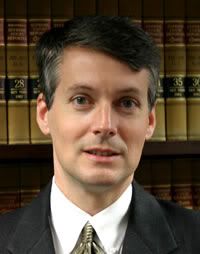 The government, at least in theory, is supposed to be neutral on matters of theology, neither favoring religion nor irreligion.
In a 1989 case called Texas Monthly v. Bullock, Justice William Brennan wrote, "In proscribing all laws `respecting an establishment of religion,' the Constitution prohibits, at the very least, legislation that constitutes an endorsement of one or another set of religious beliefs or of religion generally."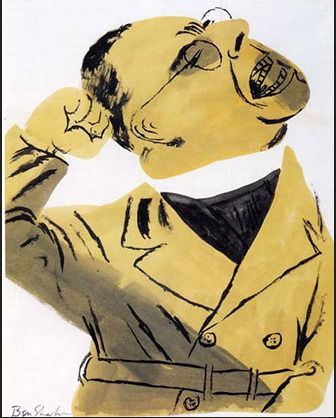 Yes, folks it's that time of the year again. It's time for the presentation of the annual Coughlin Award. As it is every year, the competition was stiff, so much so that this year for the first time we have a tie! This year's award goes to
Archbishop Salvatore Cordileone
and
Maureen Malarkey
.
| | |
| --- | --- |
| (3 comments, 1184 words in story) | |

It is time for my annual response to the preposterous-but-malevolent claims broadcast on
Fox News
and elsewhere that there is a War on Christmas. -- FC
Christmas has at least as many meanings as there are people, whether they celebrate the holiday or believe in any of the story, or not. It affects us all. There is hardly a more defining day in all of our culture, and it embraces the best and the worst of what we have become as a people.
In that regard, it is sad that the Christian Right and the dour propagandists at Fox annually revive the repulsive anti-Semitic tradition begun by Henry Ford: Falsely claiming that there is a War on Christmas.
| | |
| --- | --- |
| (3 comments, 798 words in story) | |
At Donald Trump's December 14 political speech in Los Vegas, he ended his message by bashing recently acquitted Sergeant Berdcahl as a traitor deserving of the death penalty. This was the punch line to the final epic point of the evening as Trump laid out his Trump card to the audience. The bashing of Berdcahl reminded me of familiar messages from these crowds regarding American patriotism.
| | |
| --- | --- |
| (5 comments, 852 words in story) | |

With Republican candidate Ben Carson dropping like a stone in a pool of confusion, who gets invited to the tea party?
Tea Party activists currently appear to be splitting their votes between Donald Trump and Ted Cruz. That's at 9 am December 14, 2005.
Things could be different by tomorrow in this fast-shifting environment.
Over at the Free Republic website, which caters to all things of interest to the Right-Wing Patriot Movement, there is an
ongoing and vibrant discussion about this split.

Putting this in perspective takes a few steps.
| | |
| --- | --- |
| (2 comments, 603 words in story) | |