A decade or so ago I was vacationing in Hot Springs, Arkansas. It was July 4th and I attended the First Baptist Church in the city. The bulletin for the church stated the message would be a patriotic sermon about the nation. I braced myself for what I feared would be some misguided attempt by clergy to mix the worship of God with the idolizing of the state. I was pleasantly surprised. The sermon dealt with religious liberty and how the nation was not founded by making the nation an official Christian enterprise, but the great American contribution to the world was the concept of separation of church and state.
| | |
| --- | --- |
| (1 comment, 1043 words in story) | |

This is a tricky time for the Christian Right. Immediately following the mass murder at the historic
Emanuel African Methodist Episcopal (AME) Church
in Charleston, South Carolina, some Christian Right leaders jumped onto the airwaves to claim the shooting was an example of the campaign against religious freedom in America. It turns out they were onto something, just not what they had thought it was. There has been an eerily-telling silence since then.
The horrific Charleston massacre in which nine people were killed has tended to derail the Christian Right's narrative of how faith and Christianity are under attack in America. On its face, this would seem to be an unlikely consequence of the episode, since it happened at a Wednesday evening Bible study at the church. This is significant in part because the constellation of dubious claims about the persecution of Christians and the threat to religious liberty in America is at the center of the Christian Right's approach to politics and public policy--and is increasingly the go-to gambit of conservative Republican politicians trying to demagogue their way into office - or out of a difficult issue of public policy.
Nevertheless, it would seem that this episode would fit the narrative: Christians killed right in their own church. Isn't that in line with what the Christian Right is saying about Christianity being under a wide-ranging siege in America?
| | |
| --- | --- |
| (3 comments, 1173 words in story) | |

One of the challenges in writing about the Religious Right and what to do about it is the matter of terms and definitions. That's why from time-to-time I revise and update this post.
From the earliest days of Talk to Action, we have written about how unfair labels and terms of demonization are not only inaccurate and opposed to basic standards of scholarship and journalism -- but conflict with the basic values of all people of good will. (They tend to be politically counterproductive as well.) The purpose of this post is not to go over all that again, but simply to highlight some useful resources on basic definitions and usage for those who are interested in trying to get it right.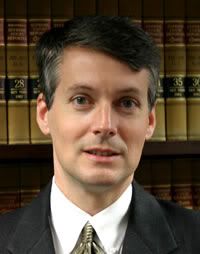 For years now, Religious Right leaders have been whipping up hysteria by claiming that, should marriage equality become the law of the land, conservative churches will be forced to host same-sex marriages.
As arguments go, this one is just not very good. Several states have had marriage equality for years, yet no member of the clergy has been compelled to officiate at a same-sex marriage. As far as I know, no lawsuits like this have even been filed.
| | |
| --- | --- |
| (3 comments, 581 words in story) | |
The conservative criticism of
Laudato Sii
, ("Praised Be"), Pope Francis's encyclical on the environment and poverty that began even before its release, has now reached a fever pitch.
It is of more than passing interest that many of the cadre of naysayers are members of the Catholic Right. And not coincidentally, many of them have strong ties to conservative Evangelicals. What is it that they truly fear about Laudato Sii? Is it the encyclical's inconvenient discussion of the disastrous implications climate change has upon the world's poor - or is it something else? To wit, does the Jesuit Pope Francis threaten to undermine the power of the Catholic Right-Evangelical political alliance?

| | |
| --- | --- |
| (4 comments, 924 words in story) | |

I'd like to underscore the conclusion of this piece, which is crossposted from LGBTQ Nation. The advance of civil rights for LGBTQ people is not to be conflated with religious persecution and martyrdom. What's more, no one gets to choose which laws they are going to obey. Not even conservative Christians. And certainly not in the name of religious freedom. -- FC
In 1964, hundreds of civil rights workers, many of them college students, traveled to Mississippi to help African Americans register to vote. Over the ten weeks of what was called "Freedom Summer," more than a thousand people involved with the campaign were arrested, 80 Freedom Summer workers were beaten, 37 churches and 30 black homes or businesses were bombed or burned, four civil rights workers were killed, four people were critically wounded, and at least three black Mississippians were murdered.
Since then, summer campaigns on a variety of concerns have sought to subtly (or not so subtly) cast themselves in the heroic moral tradition of the Freedom Summer - though none has been as dramatic as the events of the summer of 1964.
Now the United States Conference of Catholic Bishops (USCCB) is preparing a short summer campaign that is long on hyperbole. The Fortnight for Freedom is an annual two-week campaign (from June 21 to the Fourth of July) intended to highlight alleged threats to religious freedom in the United States.
These threats are said to come primarily from advances in LGBTQ rights generally and marriage equality in particular.
| | |
| --- | --- |
| (2 comments, 834 words in story) | |

The Rev. Jerry Falwell envisioned a university. That university would bring young Christian men and women to a beautiful campus in his hometown of Lynchburg, Virginia. The student body would multiply and the campus would expand. But due to Falwell-esque hubris, and the sexual scandals that took down fellow televangelists Jimmy Swaggart and Jim Bakker, that university would be brought to the edge of financial ruin. The Unification Church's Rev. Sun Myung Moon, would help bail out that university, and it would again grow, adding students, professors, and more buildings. Falwell's university would develop a first class athletic program, with a new football stadium seating over 19,000 people.
University leaders envisioned the future, and that future was online. Now, the little institute of higher learning that the late Rev. Jerry Falwell, the founder of the Moral Majority, envisioned as being the pride of Lynchburg, Virginia, and the Petri dish for developing conservative true believers and activists, has grown to become the largest private nonprofit university in the nation, the largest university in Virginia, the largest Christian university in the world, and one that has the second largest enrollment in online education courses for any non-profit university in the world.
Welcome to Liberty University, where they are "Training Champions for Christ," and where a few months back, those "champions" were mandated to hear Senator Ted Cruz announce his presidential candidacy and, later, during graduation season, many "champions" heard Jeb Bush deliver a commencement address.
| | |
| --- | --- |
| (4 comments, 1192 words in story) | |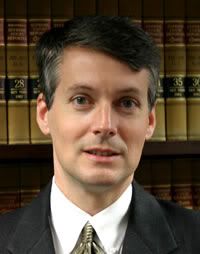 A provocative headline from Reuters news service last week caught my eye. "Irish plunge stake through Catholic Church's heart," it read.
The headline is perhaps a bit hyperbolic. The column, by John Lloyd, co-founder of the Reuters Institute for the Study of Journalism at the University of Oxford, is a thoughtful analysis of how quickly the Catholic Church's influence has fallen in Ireland - and why that has happened.
| | |
| --- | --- |
| (2 comments, 644 words in story) | |

So much of the contemporary religious liberty campaign being conducted by the Christian Right is demagogic fear-mongering designed to justify discrimination against other Americans, particularly LGBTQ people. While most of our attention is directed to larger-than-life marriage equality dramas being played out in courtrooms, legislative chambers, and major media outlets, the foundation is being laid for massive resistance to marriage equality and much more.
This is the story of one such effort that has received little attention.
| | |
| --- | --- |
| (2 comments, 1236 words in story) | |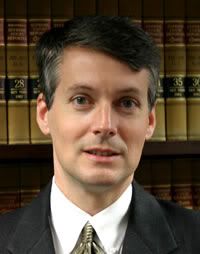 American women today enjoy a right that for thousands of years of human civilization was virtually unheard of: The power to decide if they will have children and if so, how many they will have.
For that, you can thank lots of people, chief among them the scientists and researchers who invented and later perfected safe and effective forms of contraception.
| | |
| --- | --- |
| (1 comment, 757 words in story) | |

Republican Governor Pat McCrory did the right thing -- and in so doing showed the way for conservative Christian Republicans in the age of marriage equality.
McCrory not only vetoed a North Carolina bill that would allow some government officials to opt out of same-sex marriage duties based on "sincerely held religious" objections, but in so doing he also said the right thing. North Carolina Public Radio reported:
In his veto message, McCrory told lawmakers that his "sincerely held" religious belief is that a marriage is an union between a man and a woman.

"However, we are a nation and a state of laws," McCrory wrote. "Whether it is the president, governor, mayor, a law enforcement officer, or magistrate, no public official who voluntarily swears to support and defend the constitution and to discharge all duties of their office should be exempt from upholding that oath."
| | |
| --- | --- |
| (1 comment, 925 words in story) | |
In the early seventies I made a visit to church members. I was with Dr. Bill Hendrix, one of the most distinguished theologians in the Southern Baptist Convention at that time. Hendrix was held in high academic esteem by his colleges. We were visiting a member who was putting together a book attacking evolution by his research on the Paluxy River at Glen Rose, Texas. After a brief visit, Hendrix told me the man lacked the educational credentials for such claims he was making.
| | |
| --- | --- |
| (5 comments, 1135 words in story) | |

Religious exemptions to various laws and regulations have been much in the news in recent years, particularly in relation to the advance of LGBTQ rights and marriage equality. But the history of religious exemptions does not belong just to the culture warriors of the contemporary Christian Right.
As a society we have long wrestled with religious objections to a wide range of public interests, from African American civil rights, to mandatory vaccinations, and even public schooling. These issues are significant, nearly always controversial in some sense, and getting them right is not easy.
Indeed, figuring out whether and how to accommodate religious exemptions is one of the necessary skill sets in our religiously plural society.
| | |
| --- | --- |
| (2 comments, 768 words in story) | |

On February 26, 2012, (when I first published this post), the heated GOP presidential primaries were getting hotter as the Christian Right sought to find someone who could take the GOP presidential nomination away from Mitt Romney. Santorum made a good run at it, and came in second, but Santorum being Santorum had more than a few problems. -- FC
It is amazing what a difference a few weeks can make. When I published an essay comparing speeches about separation of church and state by John F. Kennedy, Mitt Romney, and Rick Santorum, I had no idea that Santorum would become such a serious contender for the GOP nomination for president, nor did I think that his views on separation would become a central issue, let alone that he would usher in this new era of American politics by declaring on national television that he found JFK's views on separation to be vomitorious.
"I don't believe in an America where the separation of church and state are absolute," he told George Stephanopolous on ABC's This Week. "The idea that the church can have no influence or no involvement in the operation of the state is absolutely antithetical to the objectives and vision of our country... to say that people of faith have no role in the public square? You bet that makes me want to throw up."
| | |
| --- | --- |
| (9 comments, 1029 words in story) | |