This is a reposting of an op-ed I recently published at LGBTQ Nation -- FC
Real Religious Liberty is not Oppression
FREDERICK CLARKSON
Senior Fellow, Political Research Associates
Religious liberty is one of the defining issues of our time -- offering distinct challenges and historic opportunities for LGBTQ people and everyone who is struggling to create a more just society. As the Christian Right continues to use the term to frame their issues, we must not concede the definition of religious liberty to interlopers.
Religious liberty is a progressive and liberatory value, over which theocratic factions, and the politicians who pander to them, have no claim.
The best take on Houston Mayor Annise Parker vs. the churches in her city is the story written by Marv Knox in the Baptist Standard. The article can be found at www.baptiststandard.com/digital-edition/126-42/17084:editorial-ho uston-subpoena The result of her legal attempt to solicit the sermons of local pastors has sent a shock wave felt around the nation. The end result is that it has given a platform to groups who were on the fringe and mostly unknown to congregations. Facebook posts and inter net searches bring up the comments from these Religious Right groups. The local chapter of Americans United for Separation of church (which I am a member), nor the Baptist Joint Committee, ACLU or other First Amendment groups are not solicited for comment. Readers might be disappointed at who is chosen by the media to represent the churches.
| | |
| --- | --- |
| (2 comments, 684 words in story) | |

LGBTQ Nation
In my first bi-weekly column on religious liberty, I discuss how
"Religious liberty is a progressive and liberatory value, over which theocratic factions, and the politicians who pander to them, have no claim."
The Public Eye Two presidents in a row have increasingly steered federal grants and contracts to conservative Christian groups--including houses of worship. It is hard to imagine the Obama administration steering grants and contracts to state affiliates of Focus on the Family -- and worse. But here we are.
Eyes Right I watched the extraordinary spectacle at the recent Values Voters Conference in Washington, DC -- of Glenn Beck and Mark Levin trying to quell the current Neo-Confederate trend on the Christian Right.
Eyes Right In "The Nullification of Religious Liberty" I write:
It's true. Religious liberty is under sustained attack in America--but not in the way the Christian Right would have us believe. A theocratic (and sometimes Neo-Confederate) movement within the broader Christian Right is targeting the religious liberty of those they don't agree with. Marriage equality is currently on the front lines of this historic assault. And while it has not always been framed as an issue of religious liberty by LGBTQ activists and progressive allies, that is changing--even as advances in marriage equality in the courts and federal policy are causing some Christian Right leaders to discuss potential state-level nullification.

In 1990, a young Ralph Reed, newly hired by Pat Robertson's Christian Coalition to oversee its daily operations, told the Los Angeles Times that, "What Christians have got to do is take back this country, one precinct at a time, one neighborhood at a time and one state at a time. I honestly believe that in my lifetime, we will see a country once again governed by Christians...and Christian values."
A year later, in an interview with Norfolk, Virginia's Virginian-Pilot, Reed talked about the organization's stealth political strategy, a strategy aimed at having Religious Right candidates hide their social agenda, while talking about other issues more attractive to voters, such as lower taxes: "I want to be invisible. I paint my face and travel at night. You don't know it's over until you're in a body bag. You don't know until election night."
In a 1992 interview with the Los Angeles Times, Reed, who left the Christian Coalition a few years later to start up his own public relations firm, and was later caught up in the Jack Abramoff lobbying scandal, explained stealth: "It's like guerrilla warfare. If you reveal your location, all it does is allow your opponent to improve his artillery bearings. It's better to move quietly, with stealth, under the cover of night."
In the intervening nearly twenty-five years, the Religious Right has used a number of strategies, from Reed's stealth tactics to developing high-powered political organizations and high-profile leaders like the Moral Majority's Jerry Falwell, the Christian Coalition's Pat Robertson, and Focus on the Family's James Dobson; from placing a succession of anti-gay and anti-abortion initiatives on state ballots to mobilizing committed conservative grassroots activists.

| | |
| --- | --- |
| (1 comment, 1159 words in story) | |

One of the secrets of the success of the Christian Right over the years has been that opponents have taken the movement with insufficient seriousness. (I won't get into that story here. But suffice to say that even as it has its ups and downs, the Religious Right remains one of the most powerful and dynamic political movements in American history.)
For decades a principal task for the movement has been to link its theology to the need for citizen action and electoral success to attain a more theocratic society. Since the earliest days of Pat Robertson's Christian Coalition the comparing of church membership lists with voter registration lists has been a staple of conservative church-based politicking. Some of it is entirely legal and many non-profit groups do similar things.
My point here is not the legality or desirability of such activities, it is to point out the contemporary reality of Christian Right voter mobilization going into the November election.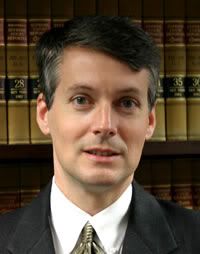 When an individual doesn't feel like being absolutely truthful, there are a couple of things he or she can do. One is to simply tell lies. Another, perhaps more common tactic, is to omit certain pieces of information, thus giving the listener an incomplete picture.
The latter tactic was on full display this year during the Religious Right's "Values Voter Summit" last week, and perhaps no one used it better than a man named Kelly Shackelford.
| | |
| --- | --- |
| (2 comments, 874 words in story) | |
Bishop Robert Finn, head of the Diocese of Kansas City-St. Joseph, Missouri has long been a symbol of the ongoing institutional intransigence in addressing the problem of child sex abuse in the Roman Catholic Church. Finn who was convicted by a Missouri court for failing to report suspected child abuse by a parish priest under his charge, has so far resisted calls for his resignation.
It now appears that Pope Francis wants to remove that symbol.
| | |
| --- | --- |
| (4 comments, 330 words in story) | |
| | |
| --- | --- |
| (5 comments, 491 words in story) | |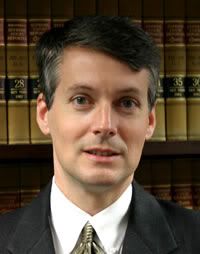 The Religious Right's annual "Values Voter Summit" (VVS) takes place this weekend. Americans United staffers Simon Brown, Sarah Jones and I will be there. (Barry Lynn usually pops in too, in case anyone wants to take a selfie with him.)
If you are a religious person, please pray for us. If you're not religious, please forward some recommendations for stress-relief strategies - favorite liquors, ice-cream brands, yoga positions, etc. - as I suspect we'll all need some way to unwind when this thing is over.
| | |
| --- | --- |
| (7 comments, 1171 words in story) | |

My latest
post
at Political Research Associates is about how this weekend's Values Voter Summit fits into the Christian Right's wider electoral strategy for 2014.
It is also about a new app to make it easy for pastors to run their church membership lists against voter registration lists -- and to encourage them to register and vote.
The annual event typically draws several thousand Christian Right activists and features speeches by top GOP pols -- especially those with presidential aspirations. This year is no different. Headliners include Sen. Ted Cruz (R-TX), Sen. Rand Paul (R-KY) and former Gov. Mike Huckabee (R-AR).
| | |
| --- | --- |
| (2 comments, 550 words in story) | |

Meet Dr. Willie Parker. Chances are you've never met anyone like him.
He grew up dirt poor in Birmingham, Alabama; as a teenager he accepted Jesus Christ as his Lord and Savior, and was a "boy preacher in Baptist churches"; he was "the first black student body president of a mostly white high school"; he went to Harvard, became a college professor, and successful obstetrician "who delivered thousands of babies and refused to do abortions."
Dr. Willie Parker had what some might call a second "come to Jesus" moment, deciding "to give up his fancy career to become an abortion provider" -- for the poorest of the poor and the most needy -- at the only surviving abortion clinic in the state of Mississippi. These days, he travels a "circuit roughly similar ... to the one traveled by Dr. David Gunn before an anti-abortion fanatic assassinated him in 1993."
Dr. Parker's "name and home address have been published by an antiabortion Web site with the unmistakable intent of terrorizing doctors like him. ...[and] he receives threats that say, 'You've been warned.'"

Recently, government-encouraged outbreaks of mob violence against LGBT persons in countries from Uganda to Russia, and draconian new anti-gay legislation in those countries too, have gained growing media notice - some of which has focused on the role American evangelicals have played in inciting such hatred.
But the American culprits are not being funded from the margins. Tens of millions (possibly evens hundreds of millions) of dollars for that project is coming from the foundations whose representatives assemble yearly at an event known as The Gathering, where multimillionaire and billionaire evangelical funders of the culture wars from the families DeVos, Coors, Prince, Maclellan, Friess, Ahmanson, and others, and heads of the mammoth National Christian Foundation - gather, dine, and strategize.
| | |
| --- | --- |
| (2 comments, 1572 words in story) | |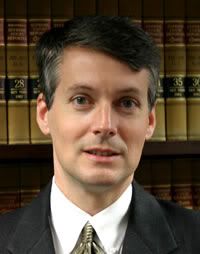 Yesterday conservative commentator Dinesh D'Souza was sentenced to five years of probation and a term of community service for violating federal campaign laws. He must also pay a fine of $30,000.
For many years, D'Souza was a garden-variety conservative who preached the standard libertarian line of small government and low taxes. At some point, he decided to climb aboard the Religious Right gravy train. In 2007 he penned a book titled What's So Great About Christianity. He spoke at the Values Voter Summit in 2012 and has appeared at other Religious Right gatherings - often collecting hefty speaking fees.
| | |
| --- | --- |
| (1 comment, 832 words in story) | |

Banned Books Week
is being celebrated this year from Sept. 21-27. Yes its time for the annual celebration of the Freedom to Read, sponsored by the
American Library Association
and the
American Booksellers Foundation for Free Expression
as well as American Booksellers Association, American Society of Journalists and Authors, Association of American Publishers, Comic Book Legal Defense Fund, Freedom to Read Foundation, National Association of College Stores, National Coalition Against Censorship, National Council of Teachers of English, PEN American Center, and Project Censored. It is endorsed by the Center for the Book in the Library of Congress.
Click here
to learn about ways to participate.
National Voter Registration Day is Tuesday, September 23. It is being organized by more than 1,900 groups in a coordinated field, technology and media effort to increase voter registration. Participants include the AFL-CIO, NAACP, National Organization for Women, Religious Coalition for Reproductive Choice, Rock the Vote and the YWCA. See this report on Daily Kos for details and a useful list of ways to participate. For even more info, see this report from Best of the Left.
The
Ice Bucket Challenge
has been an outstanding success in raising both awareness and research money needed to find a cure for
Amyotrophic lateral sclerosis (ALS)
. As of September 10, 2014 the ALS Association has raised $111.6 million in Ice Bucket Challenge donations. The wildly popular charity stunt captured the hearts of millions of people last summer bringing together former presidents, movie stars and ordinary citizens in an effort to create a greater awareness necessary to cure a hideous muscle disease. They did it by pouring ice water over themselves and then challenging friends and neighbors to do the same.
| | |
| --- | --- |
| (1 comment, 1476 words in story) | |