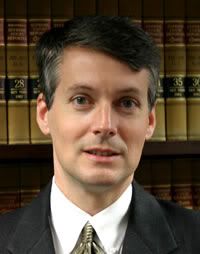 Officials in Kentucky have apparently decided that they're willing to endure a large amount of embarrassment if it will bring some mediocre jobs to the state.
Media outlets reported recently that the state will spend $10 million on road improvements near the infamous "Ark Park," a creationist attraction being erected in Williamstown by Ken Ham.
| | |
| --- | --- |
| (3 comments, 559 words in story) | |
Since 2013 (and with growing interest, especially since Ted Cruz mounted his bid for the presidency), various authors have sought to address Cruz' ties to the diffuse but widespread movement known as Dominionism.
But most of these various treatments seem to share common flaws - they typically focus on a few details but miss the extensive range of evidence tying Ted Cruz and his campaign to dominionism and its advocates. They also typically neglect to answer an obvious question - why is dominionism a bad thing ? Isn't it just a healthy expression of Christian engagement in the democratic process ?
In the piece below, I've tried to address those shortcomings and also contextualize dominionism a bit.
| | |
| --- | --- |
| (3 comments, 6750 words in story) | |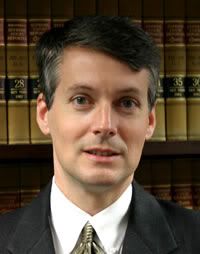 Blogs like this are often the bearer of bad news - we may report about a public school district trying to teach creationism, an attack on LGBT rights by a Religious Right group, an effort by a large and powerful church to secure tax funding for its private school system, etc.
But today's story is good news. It may, in fact, even warm your heart a little.
As the 2016 presidential primary season moves into the media savvy states of New York (April 19) and California (June 7) a question is beginning to loom large over the candidacy of Sen. Ted Cruz (R-TX). People are understandably wondering how his apparent Seven Mountains Dominionism would affect his policy decisions as president. But in fairness, and not every leader or adherent of Seven Mountains Dominionism, necessarily believes exactly the same thing. But there is one question that would go a long way to helping us all sort this out: Do you believe yourself to be a divinely appointed king?
| | |
| --- | --- |
| (6 comments, 788 words in story) | |

While Donald Trump's theological underpinnings are as madcap and unstable as the man himself, Ted Cruz believes that not only is America God's chosen country, but that he has been chosen to guide the country back to its Christian moorings. Ted Cruz is a seven-mountain guy and those mountains have nothing to do with Everest, Kilimanjaro, Whitney or any of the world's renowned peaks. Cruz's seven mountains have to do with reclaiming, rebuilding, and reestablishing America as a Christian country, which means Christians taking dominion over seven aspects of culture: family, religion, education, media, entertainment, business and government.
The movement is called Seven Mountains Dominionism and its origin comes from Isaiah 2:2: "Now it shall come to pass in the latter days that the Lord's house shall be established on the top of the mountains."
And, if you thought the culture wars was a relic of the past, Ted Cruz will fight all of the already-settled culture war battles all over again ... and then some. As John Fea recently pointed out in Christianity Today, "Unlike any other candidate in the 2016 presidential race, Cruz has mastered the rhetoric first introduced by Jerry Falwell, Pat Robertson, and others on the Religious Right."

| | |
| --- | --- |
| (2 comments, 825 words in story) | |
Bob Jones University has a rich history. It was a launching pad for GOP Presidential candidates until George W. Bush apologized for the visit. The new launching pad appears to be Liberty University. Liberty has strong links to Bob Jones. The school is again a focal point for church/state issues and its connection in American history will certainly make it a player in the future regarding legal battles over 501c3.
| | |
| --- | --- |
| (3 comments, 642 words in story) | |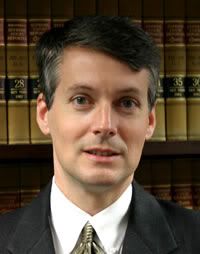 Over the weekend, a movie called "God's Not Dead 2" opened in theaters around the nation. I haven't seen the film and don't intend to -- I'm not going to give them my money, and if I'm going to watch a cheesy movie, I prefer one featuring rubber monsters battling for supremacy in Tokyo -- but I've been reading about it online.
Despite the "2" in its title, the film isn't really a sequel. It's a follow-up to an earlier movie. Both releases feature has-been and never-been actors and represent a fairly new genre in Christian filmmaking - call it the cinema of persecution.
| | |
| --- | --- |
| (2 comments, 949 words in story) | |
The National Catholic Reporter
recently reported
that a group of fifty conservative Catholics led by Catholic neocon
Robert P. George
and former Virginia Attorney General Ken Cuccinelli have endorsed Sen. Ted Cruz (R-TX) for president, as the Republican alternative to Donald Trump.
While it may seem laudable that this group is rallying Catholics away from a far-right demagogue, it might be a less laudable choice than meets the eye for some, considering that their alternative may have a religious desire to establish an Evangelical theocracy.
| | |
| --- | --- |
| (3 comments, 989 words in story) | |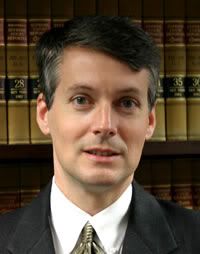 Almost exactly three years ago, Family Research Council President Tony Perkins appeared on a far-right radio program and predicted that the country was on the verge of revolution.
If the Supreme Court upheld marriage equality, Perkins opined, the United States might split in two.
| | |
| --- | --- |
| (2 comments, 626 words in story) | |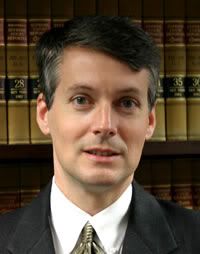 I spent several hours Wednesday morning hanging around outside the Supreme Court. It was a very lively scene.
The justices were hearing oral arguments in Zubik v. Burwell, a case challenging aspects of the contraceptive mandate of the Affordable Care Act. Some religious non-profits, such as colleges and nursing homes, don't want to tolerate the presence of birth control in student and employee health-care plans, even though they don't have to pay for it. The government has given them an opt-out, but they object to it because it requires them to fill out a short form or write a letter to the government.
| | |
| --- | --- |
| (3 comments, 723 words in story) | |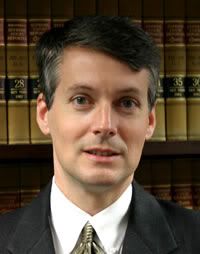 Ersatz historian and "Christian nation" booster David Barton is at it again. This time he's claiming that the city of Las Vegas cut violent crime by 75 percent after the police department adopted "biblical principles" and began working with conservative churches.
There are a couple of problems with Barton's claim. First off, any assertion that a violent crime rate anywhere dropped so dramatically should be met with great skepticism. Crime rates fluctuate depending on several factors (the state of the economy being a big one), but a 75 percent plunge over a short period of time would be pretty remarkable. It's not impossible, but some evidence would be nice.
| | |
| --- | --- |
| (1 comment, 623 words in story) | |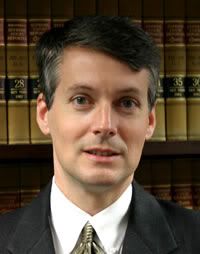 If you have children, there's a good chance you've worked hard to instill in them the values you hold, whether those values are religious or secular.
If you're a Christian, a Jew, a Hindu, a Pagan, a humanist, etc. you probably raised your children in that faith or philosophy. If it was important to you, you likely wanted it to be important to them.
| | |
| --- | --- |
| (2 comments, 584 words in story) | |

Be strong. Have each other's backs. Defend every target of demonizing right-wing rhetoric threatening our allies and those facing oppression or repression. Leave no one behind: build a society where no one is thrown under the bus or out of the lifeboat. Take time for yourself and those close to you. Let the next generation grow into leaders. Pass it forward so that the circle remains unbroken.
During the seventies I was a seminary student and national attention turned to the growing menace of cult groups. It was a cultural trend that wealthy adolescent debutantes were joining cult groups. The most noted was the Unification Church led by notorious Rev. Moon. Baptists in the South organized research studies and the word "deprogrammer" became part of the modern culture. Walter Martin was a noted expert on cults and produced many videos identifying the groups and came up with common links that identified cult groups. One item used to designate cult groups was the fact they did not receive any information that did not come from the official version of reality that came from the group's founder or his selected understudies.
| | |
| --- | --- |
| (4 comments, 847 words in story) | |