Over the past year, a number of posts have addressed the growing Neo-Confederate movement, the advocacy of nullification of federal laws, and even the secession of states from the union. Below is an anthology of our coverage so far. -- FC
| | |
| --- | --- |
| (3 comments, 394 words in story) | |

Everyone has probably experienced a Honey Maid graham cracker sometime in their lifetime. Last month, Nabisco, the company that makes Honey Maid Graham Crackers, as well as Oreos, Chips Ahoy, Nilla Wafers and an assortment of other well-known cookies and crackers, came up with an extraordinary family-positive/gay-positive advertisement. And "traditional values" conservatives went, well ... crackers.
Ironically, at the end of the day, the graham cracker dust-up may in fact benefit both the folks at Nabisco, and its chief critics, the American Family Association's One Million Moms.
| | |
| --- | --- |
| (4 comments, 1055 words in story) | |
This post is an updated version of my post from this same date last year, which, not surprisingly, was titled "One Year Ago Today, the 'Least Credible History Book in Print' was Published."
(I am also once again giving away a free PDF version of one of my books, just like I did last year to mark this anniversary, so be sure to scroll down to the end of this post to get this year's freebie!)
| | |
| --- | --- |
| (1 comment, 1515 words in story) | |

If you don't think religion-themed films are trending, consider this: As of this past weekend, Noah, now in it's second week in theaters, has brought in more than $72 million at the box office; God's Not Dead, more than $32 million in three weeks, and Son of God, more than $58 million in its sixth week in theaters.
Tim LaHaye and Jerry Jenkins are no dummies. And neither is Paul Lalonde. They understand that the first attempts at turning LaHaye and Jenkins' mega-best-selling Left Behind series of apocalyptic novels into a film franchise fell flat. Although three Left Behind films were made, there was little interest -- except amongst the most enthusiastic End Timers -- little buzz generated within the filmmaking community, and not much doing at the box office.
Now, in the spirit of "pick yourself up, dust yourself off, and start all over again," LaHaye, Jenkins and Lalonde have garnered a multi-million dollar budget, and plucked a box-office legend for the lead role, and are poised to take full advantage of the latest flood of religion-themed films.

| | |
| --- | --- |
| (1 comment, 1105 words in story) | |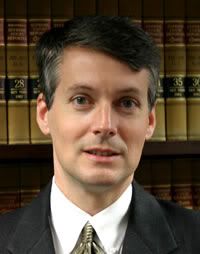 There are days when fundamentalist zealots do something so off the wall that I don't know whether to laugh or cry, so I do a little bit of both.
Today is one of those days. This emotional roller-coaster comes courtesy of a band of extremists who have fine-tuned creationism and have concluded - wait for it - that Copernicus and Galileo were wrong: The Earth really is the center of the universe.
| | |
| --- | --- |
| (5 comments, 724 words in story) | |
Mike Huckabee mailed out an open invitation to all Texas pastors inviting them to attend the Texas Renewal Project. The first 1,000 to respond got free hotel accommodations plus breakfast and two banquet meals. Wives were welcome to come along with no charge. Mike's invite noted our Christian heritage is under attack by a "force more destructive than any other threat America has faced in decades."
| | |
| --- | --- |
| (7 comments, 1883 words in story) | |
Fr. C.J. ("John") McCloskey
is in many ways the American face of the secretive Catholic organization, Opus Dei. He is a former Wall Streeter, who is well-connected on the Catholic Right and among the political and media elite of Washington, DC. There, he fosters his message of traditional Catholicism and supply-side economics framed with a reactionary view of the American people as being either "Bible Christians and faithful Catholics" or a "...culture of death."
McCloskey recently raised the stakes of his geo-political vision in an essay in which he considers secession in response to and the continuation of Roe vs. Wade as the law of the land, which he sees as epitomizing the "tyrannical regime" that is the government of the United States.

| | |
| --- | --- |
| (10 comments, 1455 words in story) | |
This is cross-posted from
The Huffington Post
. It expands and updates previous posts about the Neo-Confederate theocrats Michael Peroutka and Pastor David Whitney.
Maryland Tea Party activist and State Delegate Don Dwyer (R) is a well-known character who once enacted an Annapolis version of the Boston Tea Party - donning a tricorner hat and Colonial breeches to dump floating boxes labeled "tea" into the Annapolis harbor. He was once named Legislator of the Year by the far-right Gun Owners of America, headed by Larry Pratt.
Dwyer also floated an idea, Operation DINO (Democrats In Name Only), in March 2013, calling on Republican gun owners to become Democrats in order to vote out progressives in the 2014 Democratic primaries. And while he did not do the switcheroo he urged others to do, some of his political soulmates have switched parties and dressed up as Democratic candidates.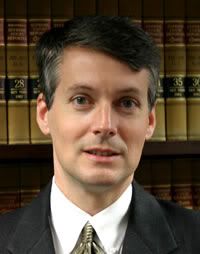 I'm not a lawyer, but let me give you a little free legal advice anyway: It's never a good idea to defy a federal judge's ruling.
A member of the Carroll County Board of Commissioners in Maryland may be about to learn that the hard way. Robin Frazier opened a meeting last week with a prayer that included a reference to Jesus Christ - even though the county is under court order to stop using sectarian prayers.
| | |
| --- | --- |
| (1 comment, 510 words in story) | |
When the Supreme Court took up the
Hobby Lobby and Conestoga Woods
cases on March 25, attorneys for the business owners argued that their religious freedom (and
that of the corporations
!) is being violated by the Obamacare contraceptive mandate. But not all religious leaders agree. In fact,
47 clergy
including five current or former presidents of national denominations have released a
joint statement
arguing that the most significant religious freedom question at issue in the Supreme Court case is the freedom of the individual employees.
As religious leaders, we support universal access to contraception. We believe that all persons should be free to make personal decisions about their reproductive lives, their health and the health of their families that are informed by their culture, faith tradition, religious beliefs, conscience, and community. . . . Including contraceptives as a covered service does not require anyone to use it; excluding contraceptive coverage for those who choose to plan and space their families with modern methods of birth control will effectively translate into coercive childbearing for many.

Austin Ruse
doesn't understand
why people were so upset when he said on a national radio program that university leaders "should all be taken out and shot." Ruse was reacting to reports that a Duke University freshman had launched a career in porn, partly to pay for her college tuition. The Catholic Right leader who heads the Catholic Family and Human Rights Institute (
C-FAM
) blamed less than one semester of exposure to women's studies for the freshman's choice of part time jobs.
Ruse initially apologized for his violent outburst, claiming, "I have dedicated my life and career to ending violence." But as I reported at the time, Ruse had nothing to say about the threats of violence and death against the student, (whose stage name is Belle Knox) about whom he pretends to care. While Ruse is still whining about the episode - he also still has nothing to say about the ongoing threats against young Belle Knox -- who is nevertheless bravely continuing her college education at Duke.
In any case, Ruse's latest comments demonstrate that when he made his original apology -- he didn't really mean it.

If you've been waiting for someone to link the disappearance of Malaysia Airlines Flight MH370 to The Rapture, thanks to the Reverend Billy Graham's daughter, your wait is over. According to Anne Graham Lotz, the disappearance of the Boeing 777 over the Indian Ocean could be a sign that The Rapture might be around the corner.
Ms. Graham Lotz's Malaysia Airlines theorizing, coupled with her brother Franklin's recent declaration of support for the way Russia's Valadimir Putin is dealing with gays in his country, makes one think that March Madness extends far beyond the nation's premier basketball tournament.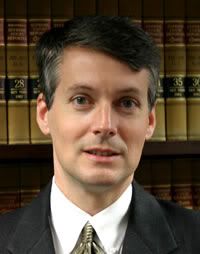 Today's Washington Post has an interesting story about how the personal religious beliefs of members of the Supreme Court might affect their decisions.
The question is especially relevant now with the high court poised to hear oral arguments tomorrow in a pair of cases that could have far-reaching consequences for what religious freedom means.
Michael Peroutka, the presidential candidate of the Constitution Party in 2004 and co-founder of the theocratic Institute on the Constitution, made news recently when he flipped his party to run for office in Maryland as a Republican. Less well known in the political community is his
donation
of a dinosaur skeleton to the creationist museum in Kentucky.
Peroutka's family foundation -- the Elizabeth Streb Peroutka Foundation (named in honor of his mother) -- purchased an allosaurus skeleton for $200,000 in 2004 and spent a decade carefully restoring it. Creation Museum proprietor Ken Ham seems to think that the acquisition of the dinosaur fossil lends his endeavor credibility.

With a column vigorously supporting Vladimir Putin's anti-gay crusade in Russia, Evangelist Franklin Graham finds himself edging closer to inheriting the mantle of Fred Phelps, rather than that of his father, Billy Graham.
In the column, titled "Putin's Olympic Controversy," Graham not only declares his support Putin's treatment of gays in Russia, he also maintains that the Russian leader is handling gay issues better than President Barack Obama.
| | |
| --- | --- |
| (3 comments, 886 words in story) | |