The White Rose Women's Center is heavily supported by congregations throughout the Dallas Diocese, as evidenced by the parish bulletins of
St. Thomas Aquinas
:
The second collection at all Masses next weekend, February 15/16 will be the annual collection for the St. Thomas Aquinas Pro-Life group. These funds will go towards maintaining our pro-life group and helping the White Rose Women's Center. This collection is in lieu of the Baby Bank campaign conducted each year.
. . . Holy Spirit:
Hike For Life held each first Saturday in October. This event helps to raise funds for Dallas area pro-life activities including the White Rose Women's Center (a Catholic Crisis Pregnancy Center).
. . .and Saint Anthony's (pdf link):
White Rose Women's Center - Counselors are urgently needed for day, evening, and Saturday shifts. The White Rose Women's Center is the only Catholic Crisis Pregnancy Center in the Diocese.
. . . just to name a few.
And without the Knights of Columbus, there might not be a White Rose at all:
The White Rose Women's Center - Dallas' only Catholic Pregnancy Center - must move out of its current location by September 1st due to new ownership of the building! However, a miracle has happened...the building next door to [an] abortion center has become available. What a great opportunity God has provided to save the lives of even more babies and their mothers!! The new chapel will actually overlook [the clinic's] entrance!
Did I forget to mention that the White Rose has a consecrated chapel right on the premises? A free pregnancy test, and a mass while you wait.
LOTS OF VOLUNTEERS are needed to clean the new building, to renovate and make it ready for occupancy, to pack up the White Rose and St. Joseph's Helpers, and to unpack and organize in the new location.
:::
The actual move of St. Joseph's Helpers will begin on Wednesday, August 28th. But before then, all the baby clothes, furnishings, and other baby items must be boxed up. The move will progress through Saturday, August 31st, with the White Rose being the last to vacate. [T]he life-saving work of the White Rose [is] to continue during the moving process.

This is going to be a monumental task and it will take a lot of devoted people from all over the diocese to accomplish this move. PLEASE HELP in any way you can!!!
And the Pro-Life Committee's Convert-to-Life Ministry -- a gentle-sounding euphemism for its well-organized harassment of women arriving at abortion-providing clinics -- makes clear that it shares its mission from God with the White Rose as well.
May 2005

- 36 women chose life for their babies, with 39 hopeful turnaways. Totals year-to-date: 148 saves, 126 hopefuls.

- 12 people participated in the 2nd Saturday Rosary at North Park Medical Group.

- Project 100: Goal to cover 100 killing hours per week. Average coverage this month 88%, thanks to our college summer interns.

- Fr. David Colella said a special Mass at the White Rose for all counselors on May 7th.
Another staple of the committee's program is Project Gabriel.
Project Gabriel is a parish outreach to women in crisis pregnancies. A mother-to-be who calls the 972-BABY-DUE hotline from a Project Gabriel parish sign or bumper sticker is paired with a trained volunteer called a "Gabriel Angel.." ... Angels have access to local resources and agencies, such as: St. Joseph's Helpers; the White Rose Women's Center, Dallas' only Catholic crisis pregnancy center, with which the CPLC closely networks and financially supports; and Catholic Counseling Maternity and Adoption Services.
:::
[P]arishes can erect Project Gabriel signs that bear the tender image of the Madonna of the Street, the message: "Pregnant? Confused? Need Help?" and the 972-BABY-DUE number. To date, 40 parishes in the metroplex have erected these "Signs of Life," with more being added each year.
And what happens when a desperate young woman dials 972-BABY-DUE? According to an article published in the Dallas Morning News, "Women who call the BABY DUE number will reach a counselor at the White Rose Women's Center in Dallas. Counselors invite them in for a free pregnancy test and a sonogram, and the women get help with other medical needs."
Indeed, the White Rose/St. Joseph's Helpers brochure assures us that they are "helping save lives."
Another purpose of this program is to provide up-to-date scientific information about the hazards of abortion to young women who are, or may, be pregnant. Audio-visual presentations depict pre-born life and medical data on abortion.
Their "audio-visual presentations" on the hazards of abortion have left many young women -- who misunderstand the deliberately vague offer of "Confidential Care, Financial Help, Individual Counseling," call seeking assistance with an abortion and hear, "Sure, come on in and we can talk about it" -- sobbing to people like me in near-hysteria over the years, but the White Rose doesn't see fit to make clips available online.
It does, however, present a taste of its other offerings. The printed materials young women receive are short on science and long on scare-tactic propaganda -- such as the description of a simple plastic vacurette with a rounded end as a "hollow tube with a knife-edged tip." Echoing the ubiquitous and repressive "Woman's Right to Know" laws now in effect across the country, the brochure partially reproduced on the White Rose website is titled "You Have a Right to Know." Reading from a copy of that same brochure in my possession, it goes on to warn that "Abortion is always FATAL. Please examine the alternatives!" (bold in the original).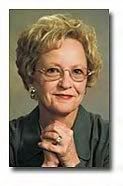 This CPC, like many others, distributes a variety of brochures, some written and sold by Judie Brown of the American Life League, and some from other "pro-life" sources. The distorted and perverse litany of "medical data" that follows consists of verbatim quotations from my own extensive collection of brochures distributed by the White Rose Women's Center, and there's more where this came from - much more.
Regarding possible complications of abortion: "Sterility, ranging from 2% to 5% of abortions."

"Tubal pregnancies (increased from eight-fold to 20-fold by abortion)."

"The risk of breast cancer among the general population of women is now 12 percent. Among women who have no children it is more like 20 percent. And among women who have no children and also have one or more abortions it's probably closer to 50/50."

"There are a few studies which show that women who have breast cancer and who have a history of abortion not only have a greater incidence of breast cancer, but the cancer grows more rapidly, has more signs of cancers that are harder to treat, is more invasive and is more aggressive."

From a brochure targeting women of color: "Some upper middle class white females are not reproducing and they are trying to keep other groups from reproducing so they can remain in the majority."

"If you have an abortion:
(1) You will be more likely to bleed in the first three months of future pregnancies.
(2) You will be less likely to have a normal delivery in future pregnancies.
(3) You will need more manual removal of placenta more often and there will be more complications with expelling the baby and its placenta.
(4} Your next baby will be twice as likely to die in the first few months of life.
(5) Your next baby will be three to four times as likely to die in the last months of his first year of life."

"Mild fever and sometimes death occurs when there is an infection from an abortion. This happens in anywhere from 1-in-4 women and 1-in-50 women."

"Placenta previa occurs 6 to 15 times more often after a woman has had an abortion. This causes the mother to bleed severely while the baby almost always dies, unless your obstetrician recognizes this condition and removes the baby by Caesarian section at just the right time in the pregnancy."

"Don't depend on the (birth control) pill. It could be harmful to you. It could also kill your baby - without your ever knowing it. Whether you are single or married, chastity is always the best choice."

Regarding medication abortion: "The chemical cuts off nourishment to the preborn child, who starves to death inside his mother's womb. ... After RU-486 has killed the tiny boy or girl through starvation, [a] second chemical is designed to push the dead baby out of the mother's womb."

"The D&C abortion is done before 12 weeks. A hook shaped knife is inserted into the uterus and cuts the baby into small pieces. The womb is then scraped out completely. Bleeding is sometimes profuse."

On abortion for rape victims: "This is another propaganda tool used by the anti-life forces and the pro-abortion media. We now have abortion on demand up to the 9th month because of false arguments like this. The truth is that pregnancy from rape is extremely rare. Many different studies have shown conclusively that rape almost never results in a pregnancy."
Lest we hope that this one center's philosophy and mode of operation deviate from the Catholic CPC norm, consider this brief excerpt from a more lengthy article written by Holly Dutton, a Dallas antiabortion activist with close links to the White Rose Women's Center, whose personal testimony is published by Father Frank Pavone's Priests for Life.

While homeless in Dallas in December, 1994, I was raped. ... During the medical exam for rape, I quietly and steadfastly refused the pregnancy-preventive medication. The doctors and hospital staff were dumfounded (sic), but I felt a wonderful inner peace, the first real peace in many years. I didn't get pregnant, but when I told Bishop Charles Grahmann what had happened, he smiled warmly and praised my action as "heroic." Rev. Flip Benham of Operation Rescue was also elated. "It took great faith and courage to do what you did. God bless you!"
:::
Other pro-life notables whom I later met who also commended me include Norma McCorvey, the former "Jane Roe" of Roe vs. Wade, John Everett, director of St. Joseph's Helpers at the White Rose Pregnancy Center, Fr. Frank Pavone of Priests for Life, Jean Garton, Lutheran pro-life author of "Who Broke the Baby," Olivia Gans of American Victims of Abortion, and Dr. Bernard Nathanson.
Because even though rape almost never results in pregnancy, birth control pills can kill your baby without your ever knowing it. That must be true, Holly. The White Rose tells you so, and these men agree.

Bishop Charles Grahmann, spiritual leader of the Dallas Diocese.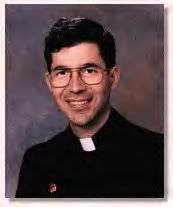 And Father Frank Pavone, director of Priests for Life and newly authorized by the Vatican to establish the first religious order solely dedicated to the eradication of abortion and euthanasia, a "community of men" whose apostolic mission is dedicated to the memory of John Paul II.
A bishop and the founder of a new religious order based right here in Texas are just about as mainstream as it gets. And the White Rose's mission -- and theirs -- will now be funded by us, the taxpayers, right along with all the other religiously sponsored CPCs in the state.
They preach; we pay $5,000,000. And far too many women who innocently look to them for help pay even more.