The
Casper Star Tribune
reports that, by a vote of 32-28, the House killed Brechtel's bill on its first reading.
Representatives Sue Wallis (R-Recluse) and Mary Throne (D-Cheyenne) showed the courage of their foremothers when Brechtel's bill reached the floor of the chamber.
Rep. Sue Wallis, R-Recluse, said she considered having an abortion 20 years ago.

"Let's just say that the situation was not good," Wallis said. "I had a marriage that was going down in flames, and I had to face just this situation that we're talking about."

Although Wallis said she decided against having an abortion, she said she did contact clinics in Wyoming and elsewhere for information about the procedure. She said all the clinics provided her with the type of medical information that the House bill would have required women to receive.

"The idea that women today going for a very safe medical procedure would not have the same informed consent that you have to go through to have a hangnail operated on is just not something -- I don't have the words to articulate how that makes me feel," Wallis said.

And noting that the bill would require women to look at pictures of fetuses at different stages of development, Wallis said, "The only possible reason I can think of to force a woman to look at that at that point is intimidation."
Rep. Throne defended the right of physicians to practice medicine without Wyoming Right to Life barging into their consulting rooms. She already had declared the bill to be a "solution that doesn't have a problem," citing testimony from a physician with the Cheyenne Regional Medical Center who said only seven abortions had been performed in Wyoming in 2003. She further remarked,"We should deal with the real issues affecting the women of this state when they're pregnant like ensuring adequate health care, ensuring adequate prenatal care."
"We are voting on whether the Wyoming Legislature has the right to tell doctors how to practice medicine, and in my mind, the answer to that is no," Throne said.

Throne said the obstetricians who helped bring her three babies into the world are united against the bill. And she noted that the Wyoming Medical Society, an advocacy organization for doctors in the state, had also come out against it.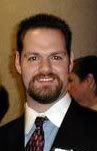 Steven Ertelt (left) is president of Right to Life of Wyoming, and had the signal honor of initially presenting Brechtel's bill before a House Committee. After the bill's defeat, he issued the following statement: "Though doctors and physicians in our state do a great job of informing patients about risks when it comes to other medical procedures, abortion is the lone procedure where many women are left in the dark. Today's vote tells the women of Wyoming, 'The state legislature doesn't think you should know about abortion's dangers or other options.'"
It seems unusual that Ertelt, also proprietor of LifeNews -- an anti-choice propaganda organ as passionate as it is unreliable -- should have presented a state legislator's bill to a house committee in the first place. That irregular scenario becomes more understandable when one learns that Brechtel holds a seat on the Board of Directors of Right to Life Wyoming. However, that information also casts more than a little suspicion on Brechtel's repeated insistence that his bill was never intended to interfere with a woman's right to have an abortion.
The rest of what Brechtel had to say is just as suspect.
The bill would require doctors who perform abortions to give women "medically accurate information" about the risks of abortion, including what it states is the "increased risks of breast cancer."
:::
The bill specifies that the Health Department materials should state that agencies exist that are willing to help women carry pregnancies to term. The bill would require the state materials to proclaim: "The state of Wyoming strongly urges you to contact one or more of these agencies before making a final decision about your abortion."

The Wyoming Department of Family Services has indirectly funded "crisis pregnancy" centers that have a strong religious orientation and try to steer women away from abortion.

Brechtel's bill would also require doctors to tell their patients about the anatomical characteristics of their "unborn child" at the time the abortion is to be performed.

"Some of the proponents of this are women who really feel they've been victimized by the abortion industry," Brechtel said. "This is not intended to take a way a woman's right to choose."
Brechtel protests just a little too much and too often. And the highly organized troupe of "victimized" women who travel the statehouse circuit, crisscrossing the country to testify for bills like this one, far outnumber the women who have abortions in Wyoming in an entire year. Known as Operation Outcry, the group is endorsed by all the usual suspects: Focus on the Family, D. James Kennedy's Coral Ridge Ministries, Richard Land, Fr. Frank Pavone, David Reardon of the Elliott Institute, Donald Wildmon of the American Family Association and Carol Everett of the Heidi Group.
But what about the insistence of "feminists" such as South Dakota activist Leslee Unruh and the well-traveled Operation Outcry organization that women sustain emotional and spiritual damage through the experience of abortion? After all, those claims not only fueled last year's ban in South Dakota, but have supplied the ostensible basis for almost every anti-abortion bill that has been introduced since.
The American Psychological Association does not recognize the existence of "Post-Abortion Syndrome," but anti-choice organizations insist that untold numbers of women suffer its effects. Last week Marcy Bloom, writing at RH Reality Check, examined the real issues behind the simplistic propaganda slogan "abortion hurts women."
[Note: In the interest of full disclosure, Ms. Bloom and the physicians and others whom she quotes are my friends and colleagues. I can fully endorse what they say about this issue because their experiences so precisely parallel my own.]
I worked in abortion care for 34 years and have deep, enduring compassion for women's complex struggles, pain, and conflicts. From my years of experience, I know that the overwhelming number of women who have legal abortions experience relief, adjust well, and do not encounter notable emotional, spiritual, or psychological problems. If they did, I would certainly know--as would everyone else involved in the profession of reproductive health care and abortion medicine.
:::
The major proponent of the "post-abortion syndrome" movement ... is David Reardon of the Elliott Institute. ... Reardon describes his strategy to create a new anti-choice movement as one that appears pro-woman and moves away from the focus on the fetus. "The whole dynamic of the abortion debate can rapidly change with this potential of post-abortion healing...we must educate the public about how abortion hurts women...stealth healers need to offer mercy and forgiveness to `post-aborted women' and then use them as compelling advocates for the unborn."
:::
As William W. West, Jr., MD, an abortion provider and psychiatrist in Texas passionately expresses in an unpublished paper, "...Some women terminating an unwanted pregnancy may feel sadness and a sense of loss. It appears, however, that the overall negative social and political climate surrounding abortion has more to do with creating the psychological difficulties some women face than the abortions themselves. A lack of social support for an unplanned pregnancy, misleading anti-choice messages that are designed to inflict fear, guilt, and shame, and anti-choice groups that harass and intimidate woman at clinics have more to do with the experience of emotional distress than the actual abortion."
This week, Ms. Bloom discusses what women really want to talk about when they speak with a counselor after having an abortion.
When appropriate--if the woman raised the themes of faith--we would discuss religion and God. I referred to God as not punishing, but loving, and told them that he/she understands what we need to do to survive, live, and care for the others in our lives. I believe God grasps the profundity of our decisions and acknowledges abortion as a moral and loving choice.

Always, the women who wanted to talk about God were surprised by the discussion of God as loving and understanding in the context of their abortion choices. They were accustomed to any talk of God and abortion to be one referencing sin, hell, evil, and murder. Our post-abortion session discussing a kind and supportive God as part of the healing process was a new approach for those women who asked for this direction. It was always a focus on the choice of abortion as moral, compassionate, and loving, and about reclaiming trust, self-love, and healing to accept and reaffirm their decision. The women were always surprised by our validation and honor for their choices.
:::
William F. Harrison, MD, an obstetrician-gynecologist who provides abortions in Arkansas, writes: "In my opinion, `post abortion syndrome' is real...but only...to those counselors with a strong fundamentalist religious commitment who also claim that they are `pro-life' in their politics. Why are they seeing this syndrome while the vast majority of mainstream counselors are not?"
That's a disturbing question, one with an even more disturbing answer.
Ah, yes...the anti-choice tricksters, who refuse to really look at the complexity of women's lives, want to blame all of society's conflicts and pain on abortion, and, of course, ultimately, criminalize abortion.
:::
Lisa Littman, MD, an obstetrician-gynecologist and preventive medicine resident at Mount Sinai School of Medicine in New York City, observes: "I'm astounded that anti-choice people who claim to care about women's emotional health and safety think that illegal, unsafe abortion and treating women like criminals would be better for their emotional and physical health than legal, safe abortion with legitimate support services."

That is the core. Legal abortion saves women's lives. That is what we must preserve in our country. Beware the wolf in sheep's clothing--the anti-choice trickster, the manipulator, who stigmatizes abortion and strives to keep women trapped in their grief as a political weapon. They claim to care about women, but their movement and ever evolving tactics demonstrate otherwise. Their actions would ultimately cause us to suffer and even die.
Bob Brechtel posed this question on the floor of the Wyoming House: "Do we as a body see a value in having a tool in place by which we as a body can help women make good decisions about a very important and very private issue that may come up in their lives?"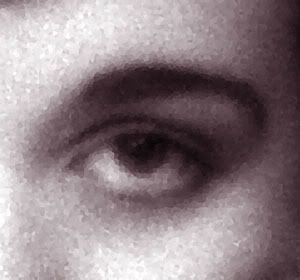 Faced with the prospect of having their very important and very private issues intruded upon by a "tool" created by the like of Steve Ertelt and Bob Brechtel, the answer of two strong Wyoming women, regardless of their political affiliations, was a resounding "NO!"
[Closing image © National Library of Australia 1995-2004, use permitted with attribution]
[Title image: Mrs. Smith of Glenrock, Wyoming poses with bobcat, circa 1890, Wyoming State Archives. Use permitted for informational and educational purposes.]