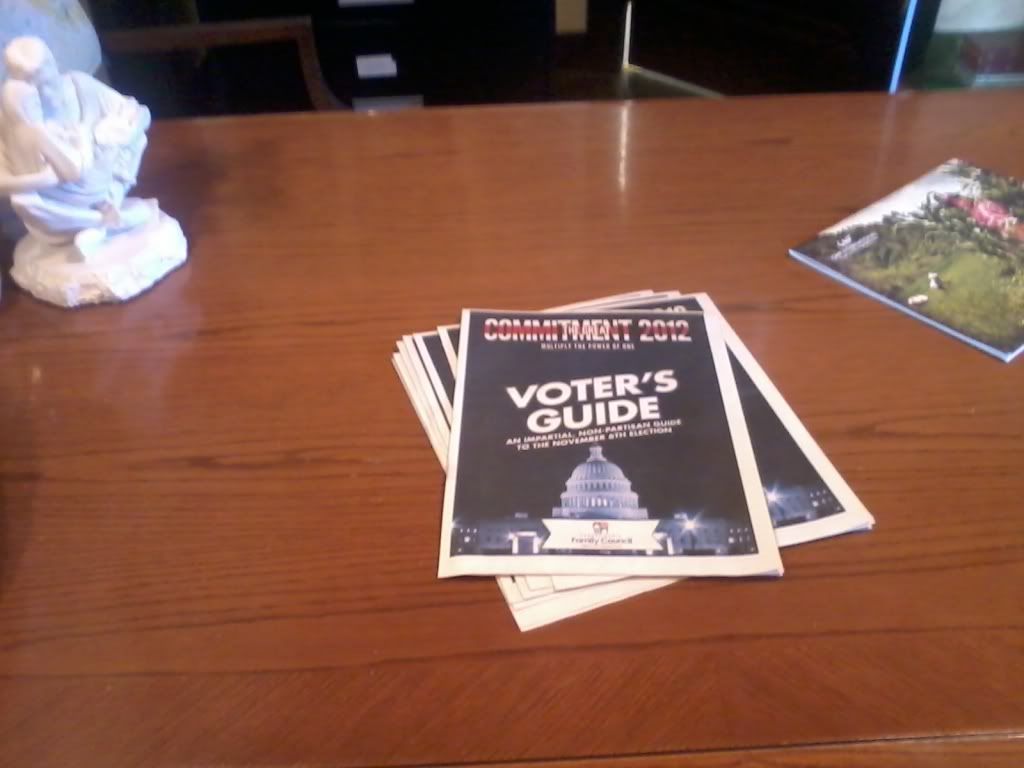 The FRC is led by Tony Perkins, who boasts about his role in writing the RNC platform, including the call for constitutional amendments to define marriage and to provide legal personhood at the moment of conception. The Southern Poverty Law Center has designated the organization as a hate group based on its' demonization of the LGBT community and use of false claims "based on junk science and discredited research."
The issues covered in the Voter's Guide are: abortion and other reproductive issues; gay rights; the Affordable Care Act; school vouchers; cap and trade; stem cell research; and pornography.
A quick glance at the PA Family Council/PA Family Institute website will confirm that the organization is not "impartial." Photos of the PA Family Council Voter's Guide follow.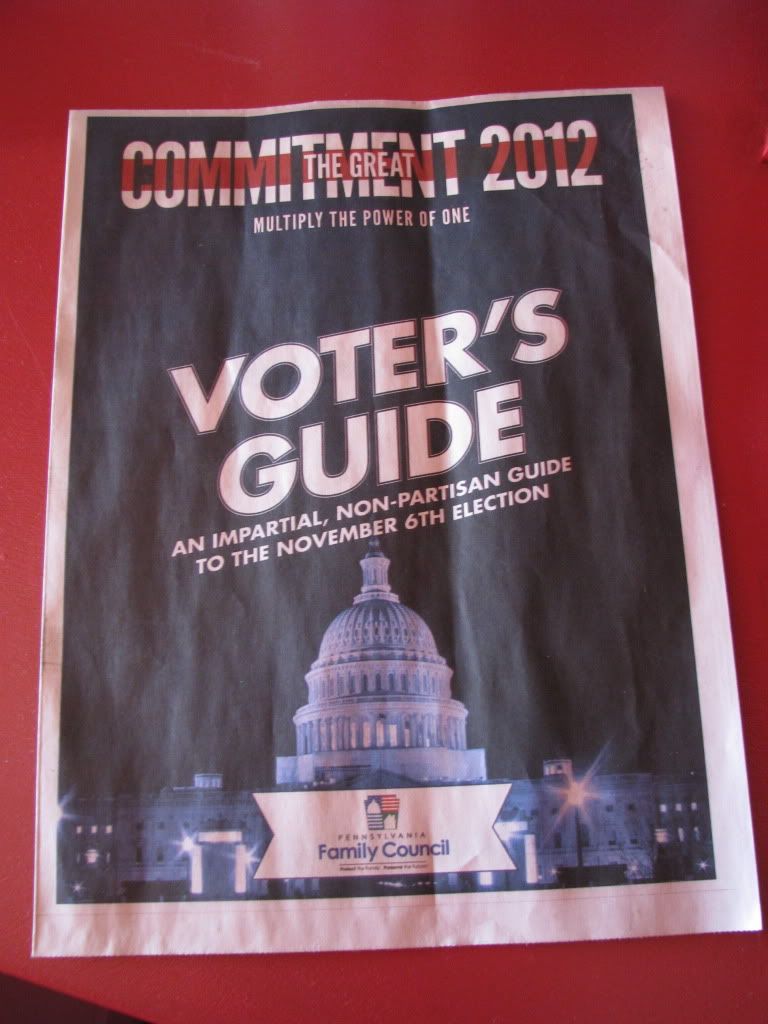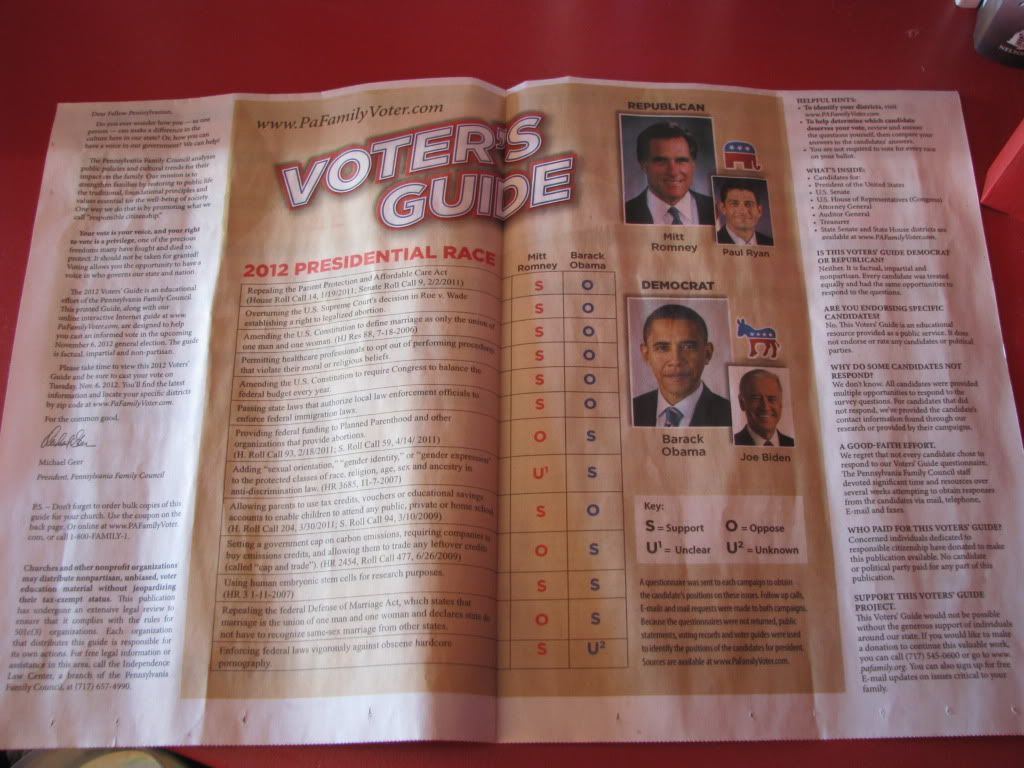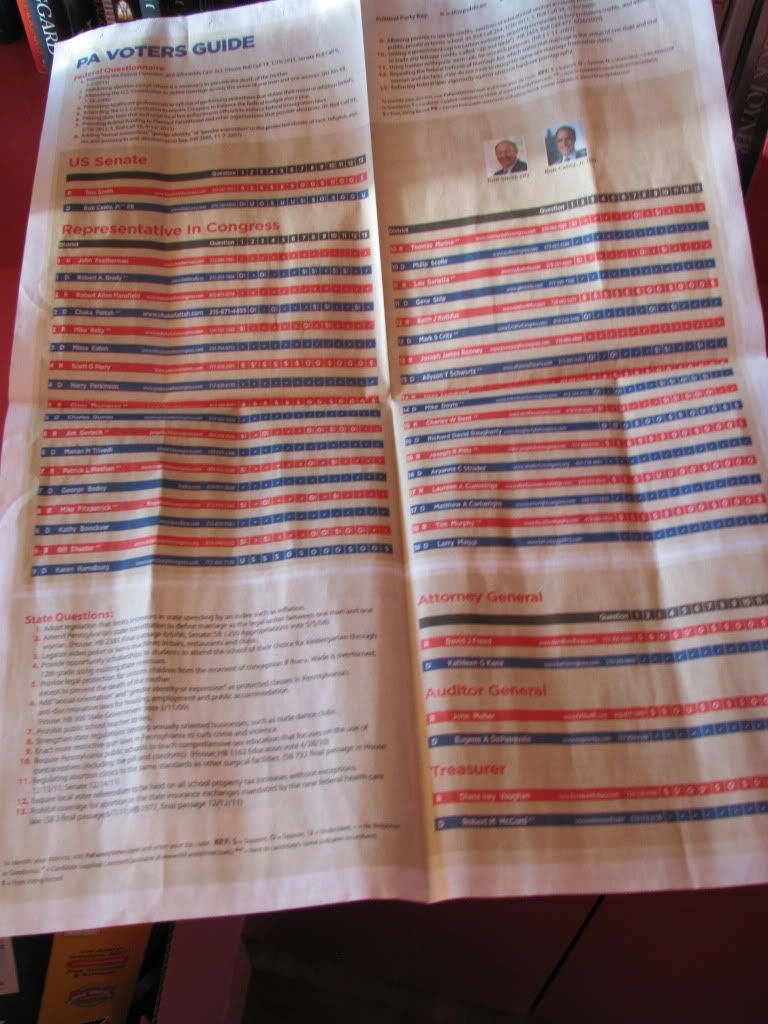 [Author's note: As a reader has pointed out this church is no longer Episcopal, but a member of the Anglican Diocese of Pittsburgh and the Anglican Church in North America. This is one of many churches that have broken away from the Episcopal Church in the U.S. and are now in communion with Anglican churches of Nigeria, Uganda, Kenya, Rwanda, and South America. The archbishop of ACNA is Robert Duncan, bishop of the Anglican Diocese of Pittsburgh.]